This
post
was originally published on
this site
.
Dale Robinette/DreamWorks
This is kind, this is smart, this is one incredible reunion!
As Hollywood's biggest stars came together to celebrate the best of TV and movies at the 2017 Golden Globes, one talented group of ladies had the opportunity to come together and make us feel oh-so nostalgic.
During tonight's telecast, the ladies of The Help including Octavia Spencer, Jessica Chastain and Emma Stone were able to reunite and remind us of the beloved 2011 flick.
Just five years ago, the big-screen drama was nominated for several awards including Best Drama.
The film ultimately received one trophy in the Best Supporting Actress category thanks to Octavia's performance as Minny Jackson.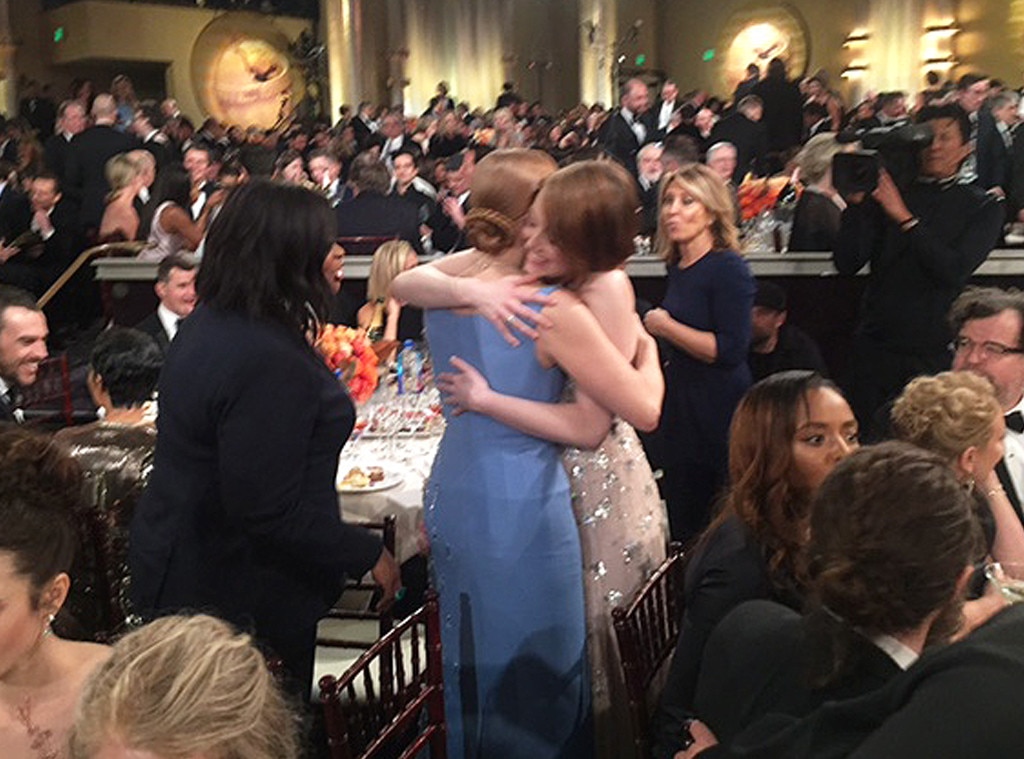 Marc Malkin/E! Entertainment
Fast-forward to today and the talented ladies were all in attendance for a variety of reasons.
Octavia is up against Viola for Best Supporting Actress in a Motion Picture for their roles in Hidden Figures and Fences, respectively.
Emma is up for Best Actress in a Musical or Comedy for her role in La La Land alongside Ryan Gosling. Jessica is also nominated for Best Actress in a Drama thanks to her part in Miss Sloane.
After all these years, the cast still has plenty of fond memories of their time filming The Help. And yes, they also realize the impact it had on Hollywood and their careers.
"Let me tell you, my career went from zero to 900,"Octavia once shared with The Independent. "Its hard keeping up with that pace but I wouldn't trade it for anything else in the world. But I'm a lot more tired and under-sexed, let me just go on the record with that!
Following the 2017 Golden Globes on NBC, tune back in to E! for our live After-Party special at 11 p.m. And catch our Fashion Police special Monday at 8 p.m.
Watch the Fashion Police 2017 Golden Globes special Monday, Jan. 9, at 8 p.m., only on E!