This
post
was originally published on
this site
.
Don't forget, Nicki Minaj is a boss.
And that's precisely why her split from Meek Mill will be hard, but not impossible to get over. In fact, the "Anaconda" songstress has proven time and time again that she has always put herself first. Whether in her personal life or in her career, Nicki has told her fans that the most important person in one's life is his or herself, and in her case, it's Nicki.
For as many times as she has gushed about her ex, Nicki also has reaffirmed her strong spirit. In NYLON's April 2016 issue, the "Starships" rapper said that she thought Mill was The One because he was into her "bossy" attitude.
Alexander Tamargo/Getty Images
"When he and I were just friends, he would always say, 'You remind me of my mother, and I like that because you're like a dude. You're tough like a guy and you talk like a dude.' So, I always got the sense that me being tough and bossy was a turn-on for him. And it's important for me to keep my voice. Being in a relationship shouldn't mean that you lose your voice," she said.
"Being in a relationship should mean that you've met a secure-enough man to allow you, in a sense, to remain a queen."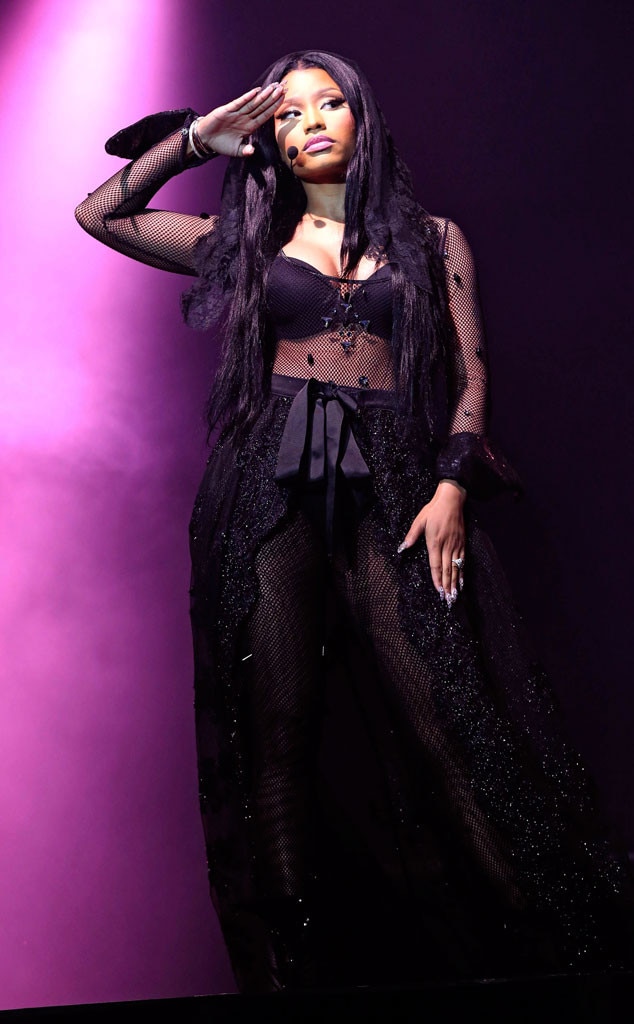 Future Image/Startraksphoto.com
And a queen she remains. Hence why when she confirmed her split on Twitter, she told her 20.7 million followers that she wasn't indulging in breakup blues by sitting around and eating ice cream. "To confirm, yes I am single," she wrote. "Focusing on my work & looking forward to sharing it with you guys really soon. Have a blessed New Year. Love u."
A source also told E! News that "[Nicki] is doing great and is just putting her mind and soul into her music at this time."
Of course she is, Nicki is a fierce boss. While covering Marie Claire, Nicki opened up about the struggles of being a female rapper and competing with some of music's biggest male rappers, including Jay Z.
"I don't need to read a book about [business]. I can look at someone's career and just pinpoint the dos and the don'ts, and the one person I've done that with for my entire career was Jay Z," she told the magazine.
"He did such a great job being an authentic street guy and a businessman, and I was like, 'Why aren't there women doing that, taking the success from rap and channeling it into their empire?' I felt like anything he could do, I could do."
And Nicki probably will do it. And if there are any doubters out there, just turn on "Feeling Myself" (which features Beyoncé, naturally) for proof.
"I stopped the world / Male or female, it make no difference / I stop the world, world stop…"