This
post
was originally published on
this site
.
Tyler Henry made Ryan Lochte a believer.
When Hollywood Medium With Tyler Henry returns next year, Tyler sits down with the Olympic swimmer, who went into the reading as a skeptic.
During an exclusive interview with E! News, Tyler dished about his experience with Ryan and revealed what he saw for the swimmer's future after his recent Rio robbery scandal.
"It was really interesting because when Ryan opened the door I initially didn't recognize him," Tyler admits. "He had brown hair and I had been seeing him from the Olympics with blue hair, it was kind of funny. Then when we sat down and we started talking I realized who he was."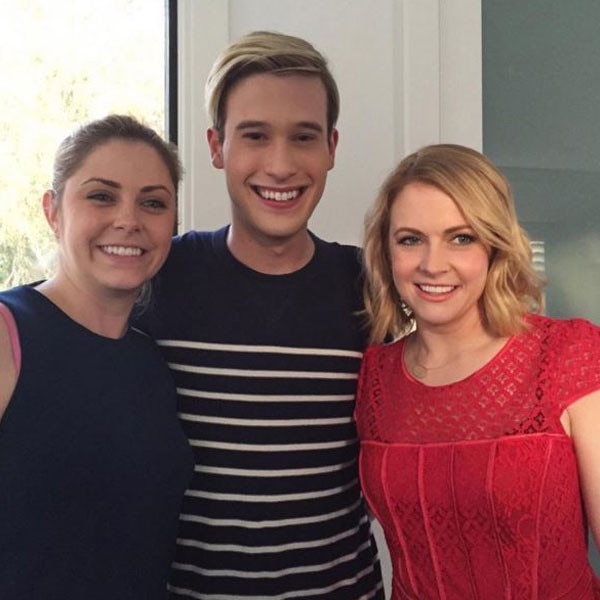 Photos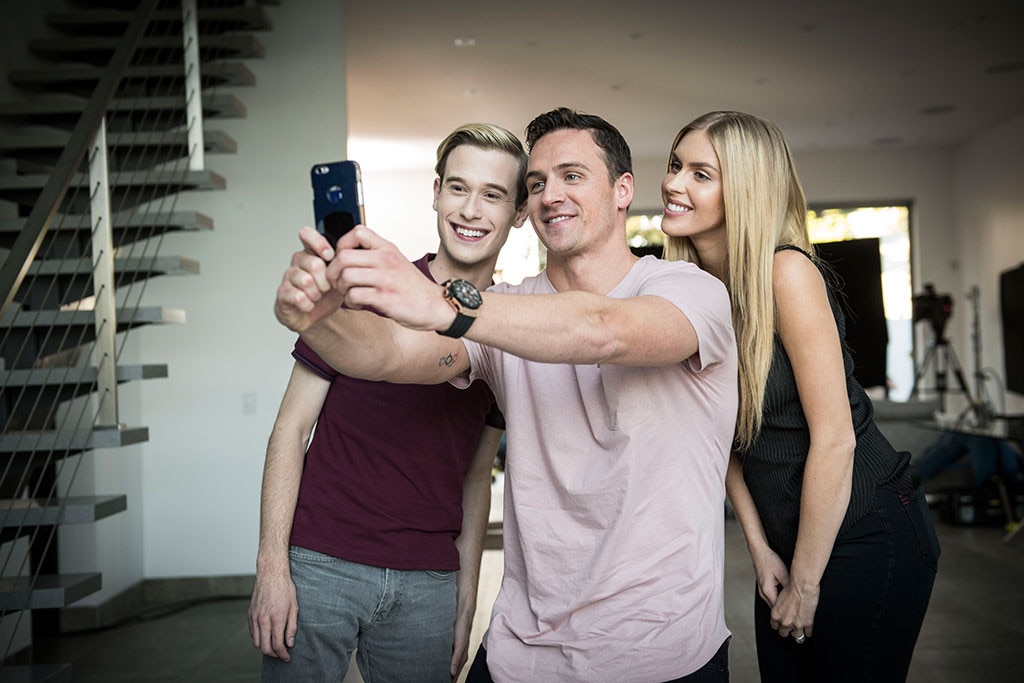 E!
Tyler calls the reading with Ryan "interesting" because the swimmer went into the reading as a skeptic.
"It was really interesting because he went into it as a skeptic and I really sincerely believe that when he sat down he was not a believer," Tyler says. "So I knew that that's what I was dealing with."
But as they sat there, Tyler was able to make a "very direct connection" to Ryan's grandfather.
"His maternal grandfather came through and had a message about his passing in regards to Ryan's mother," Tyler explains. "And basically acknowledged that he wanted her to know that he understood that she wasn't there at the time of his passing and it was a really heartwarming moment for his mom actually."
But what really made Ryan a believer is when his paternal grandfather came through.
"What was really fascinating is when his paternal grandfather came through and he actually made a reference and told Ryan he remembered something that Ryan had done after his grandfather had passed away in memory of him," Tyler says. "And this was something Ryan had not spoken of publicly at all and acknowledged that he was actually shocked that that came through. So that really sealed the deal for him and it really made him a believer in that moment that his grandfather was aware of this instance after he passed away."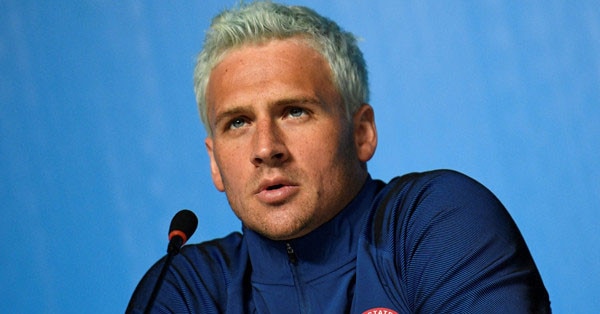 MARTIN BUREAU/AFP/Getty Images
During the Olympics this past summer, Ryan was involved in the Rio robbery scandal that made headlines around the world. So was any connection made to that controversy during Tyler's reading with Ryan?
"Interestingly there were no references to that, I think if anything I saw a lot of great opportunities in the future involving him in television and involving opportunities to talk about inclusitivity and bringing awareness to that, so if anything it was all very positive and did not focus on that aspect."
After a roller coaster year of ups and downs, what were Ryan's emotions like during the reading?
"I think going into the experience I think he was just really focused on connecting or seeing if somebody would come through," Tyler reveals. "He probably was a bit nervous going into the experience, especially as a skeptic and not knowing what to expect. But if anything I found him to be incredibly polite and so down to earth and so likeable, so I feel like that will really translate on the episode."
After being involved with the Rio scandal, Tyler said it will "absolutely" be great for the world to see Ryan in a different light.
"And I think people will really be touched by the connection that his family made to him and his mother and I think there's really a deep sense of relatability there for all of us so I'm excited for everyone to see," Tyler says.
When Hollywood Meidum With Tyler Henry returns in 2017, viewers will also see Tyler meet with Brandi Glanville and Younger star Nico Tortorella!
New episodes of Hollywood Medium With Tyler Henry return in 2017, only on E!
E! Online – Your source for entertainment news, celebrities, celeb news, and celebrity gossip. Check out the hottest fashion, photos, movies and TV shows!