This
post
was originally published on
this site
.
Tori Spelling and Dean McDermott already have two sons and two daughters together: Liam McDermott, 9, Stella McDermott, 8, Hattie McDermott, 5, and Finn McDermott, 4.
Thus, baby No. 5 will break the tie, but will the girls win or will the boys win?
Well, E! News has the exclusive video and photos of the expecting mama and her family's sex reveal party, and it looks like they're about to welcome a (drum roll, please)…bouncing baby boy!
"Well, it's a tie-breaker, boys win!" Spelling announced with a huge smile on her face. "We're just going to have to have one more then," she laughed.
Michael Simon/startraksphoto.com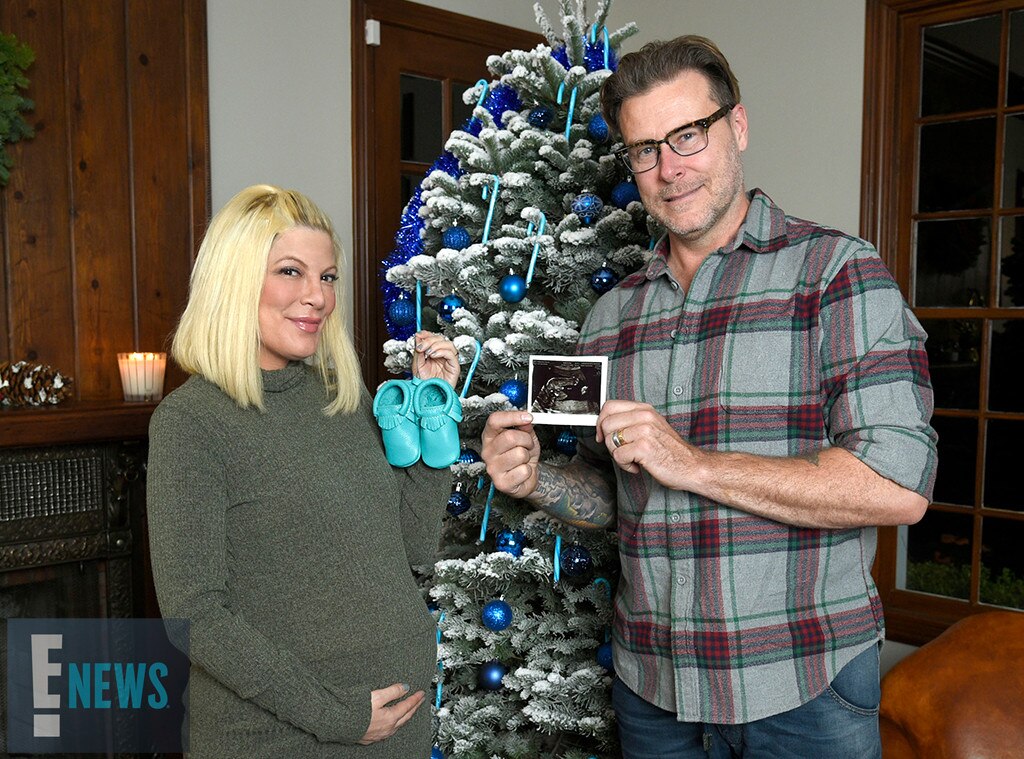 Michael Simon/startraksphoto.com
Spelling, McDermott and the whole family opted for the surprise reveal, decorating a Christmas tree in all blue to do so. This is the first time the couple has ever found out the sex of their baby this way.
"With Liam and Stella we found out at the doctor's office. Hattie and Finn, we didn't find out, we didn't know until they were born," Spelling explained. "So this is the first reveal. We really wanted to do it with the kids because they were so excited, and we wanted to do it as a family!"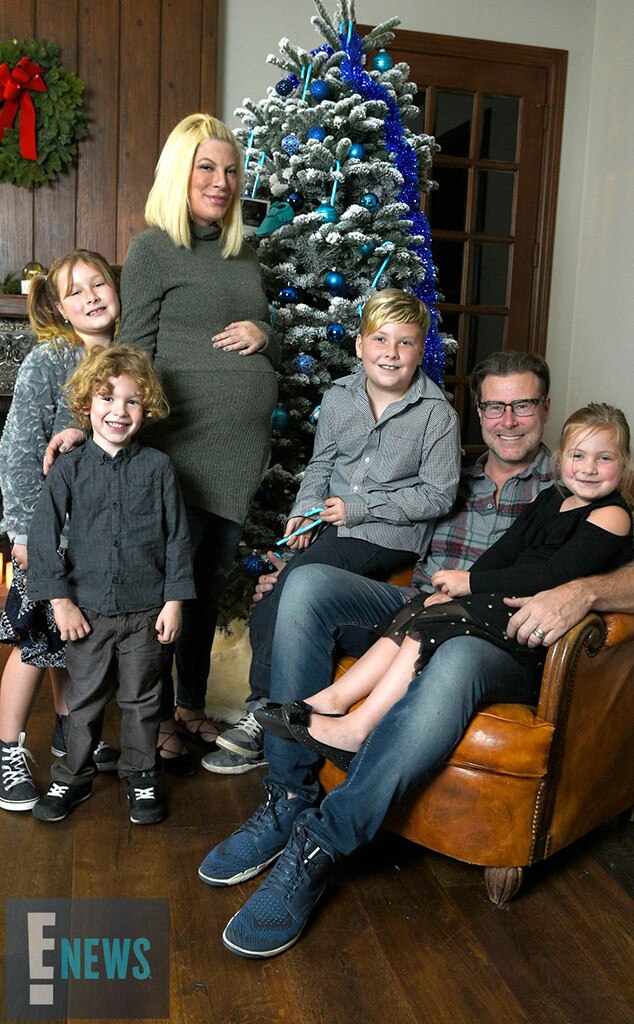 Michael Simon/startraksphoto.com
During the party, the family posed with the preggers mama by their blue and white tree. Spelling wore a belly-hugging green turtleneck and jeans, while McDermott and all the kids matched matched her in similar hues.
Meanwhile, the former Beverly Hills 90210 star announced her fifth pregnancy in October, admitting it was a "total surprise."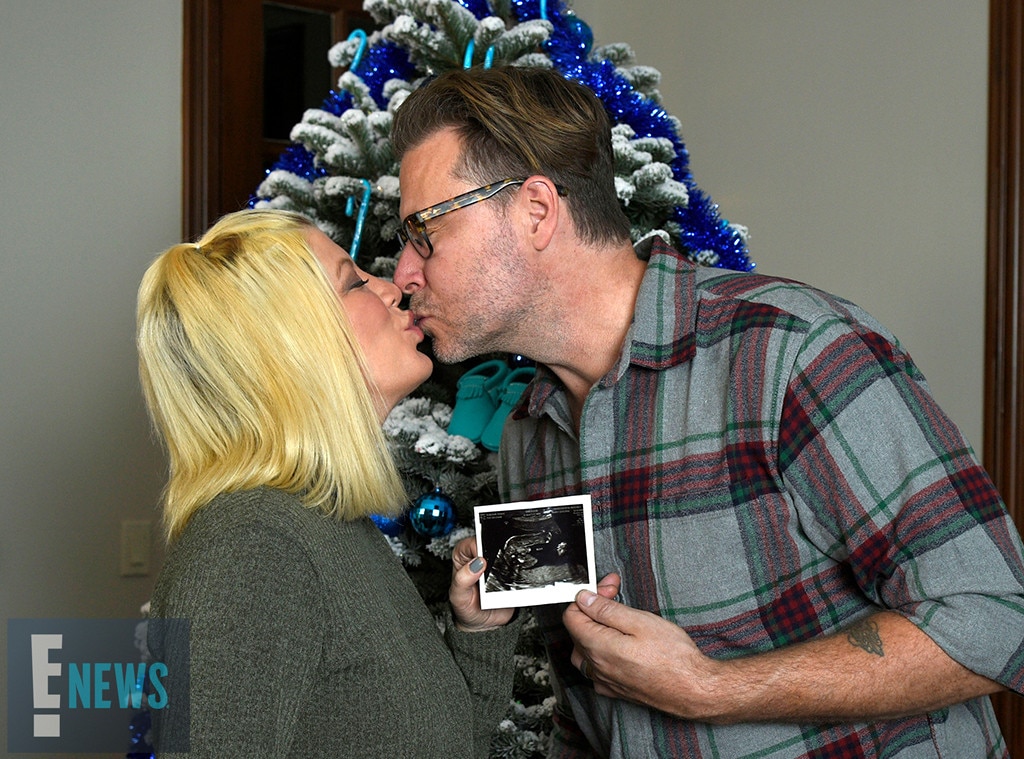 Michael Simon/startraksphoto.com
"I took the test, and Dean said, 'Oh my God, we're going to be the Brady Bunch!'" she told People magazine of the moment they found out they were pregnant again. "He was saying, 'We just got Finn out of diapers! I thought we were in the clear!'"
Spelling continued, "For the first time, they're all in school. So it's like, 'Wow, what did we just do to ourselves?' We're basically starting over."
Nonetheless, she told the publication, "We always wanted a big family. I'm really excited."