This
post
was originally published on
this site
.
Tyler Boye/WWD/REX/Shutterstock
The 2017 Golden Globes are shaping up to be big for a lot of people. There's Meryl Streep, of course, who is both nominated for Best Actress and set to receive the prestigious Cecil B. DeMille Lifetime Achievement Award. Ryan Reynolds was honored with his very first major award nom. Amy Adams is in two movies up for recognition, on top of the everyday winnings inherent in being Amy Adams.
But before all the praises get heaped inside the Beverly Hilton Hotel, plenty of stars got things off to a flashy start on the red carpet. It's always a party at the Golden Globes (and yes, you can thank champagne for that), but this time around the hilarity began before the bubbly popped.
Either that, or Hollywood's best and brightest had quite the pre-party; a possibility that shouldn't be ruled out.
Liquor-fueled or not, we're all just here for the ride. E! News' own Giuliana Rancic and Ryan Seacrest chatted with all of our favorite celebs, from Milo Ventimiglia to Mandy Moore—and, yes, some non-This Is Us celebs, too. And boy did they chat.
Read on to find out the best red carpet quotes from the 2017 Golden Globes.
"It felt good and it moved like smoke." — Milo Ventimiglia singing the praises of his Ralph Lauren suit.
"He likes me to be a real jerk." — That is how Dax Shephard and Kristen Bell keep the magic, ladies and gentleman.
"People want to feel their feelings." — Mandy Moore hits the nail on the head for her show, This Is Us.
"Isn't that how it works when it's something you don't know? The unknown can be very scary, but then when you get to know it you feel a deep connection." — Amy Adams is as deep as her nominated movie, Arrival.
"Meryl Streep knows my name now, so that's enough. Mic drop." — That couldn't be a more perfect description of what success feels like, Lily Collins.
"JetBlue got me right here, so it's all good!" — Drew Barrymore really is just like us…when it comes to her air travel, anyways.
"You get to the door and everything is so far away, and your brain says no! What are you doing?" — Carrie Underwood had some panic-y moments during a recent skydiving trip.
"There's the small matter of Meryl Streep playing opposite me." — Hugh Grant says what we're all thinking about his role in Florence Foster Jenkins.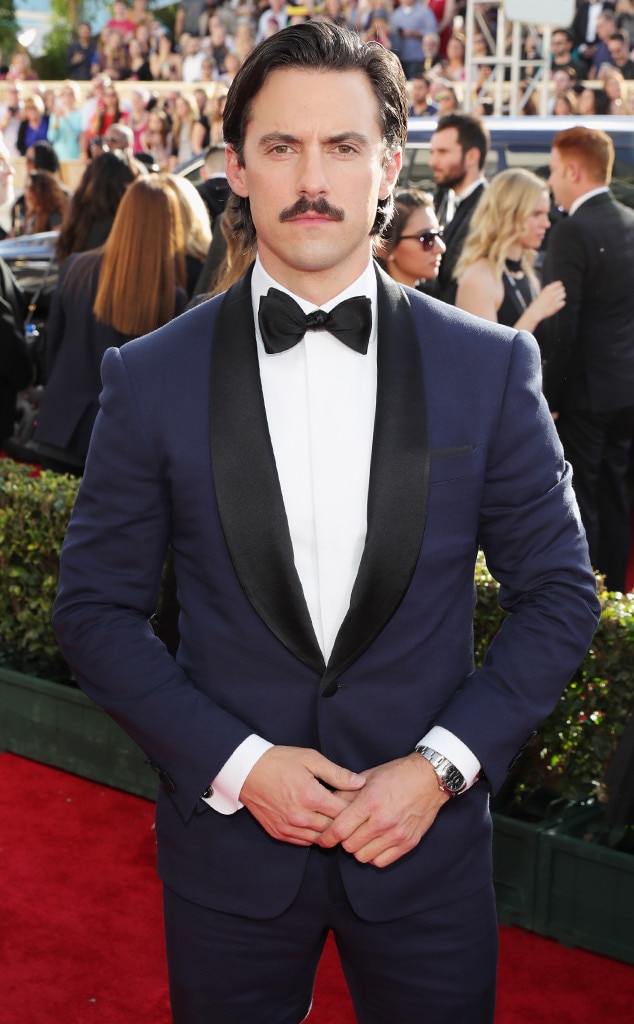 Neilson Barnard/NBCUniversal/NBCU Photo Bank via Getty Images
"I felt like my insides were on the outside." — Manchester by the Sea, in one sentence, by Michelle Williams.
"It's so overwhelming that I'm incredibly relaxed. It's like how two negatives make a positive. I feel like I've taken a Xanax but I haven't taken a Xanax." — Andrew Garfield is feeling all the feelings on the Golden Globes red carpet.
"That looks like your average Tuesday at our house." — Justin Timberlake's take on their Trolls-inspired family Halloween costume.
"They just drop you in a pot of boiling hot water and ask you to swim." — Michelle Williams describes what it's like to act in an indie movie.
"If it's a sad scene, Meryl's sad. And if it's an angry scene, Meryl's really angry." — Hugh Grant makes us want to meet Meryl even more.