This
post
was originally published on
this site
.
Guess who's come home!
Prince Robert (Max Brown) made his unexpected return to the palace in tonight's all-new episode of The Royals right after Queen Helena (Elizabeth Hurley) was finally able to prove Prince Liam (William Moseley) and Princess Eleanor (Alexandra Park) were indeed the biological children of the late King Simon. So, will there be a battle for the throne?
Meanwhile, Liam's guilt-ridden romance with Kathryn (Christina Wolfe) continued to develop as Eleanor and Jasper (Tom Austen) learned how to communicate with each other.
Keep reading for a recap of tonight's juicy episode!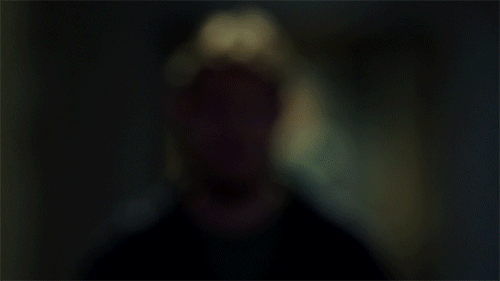 E!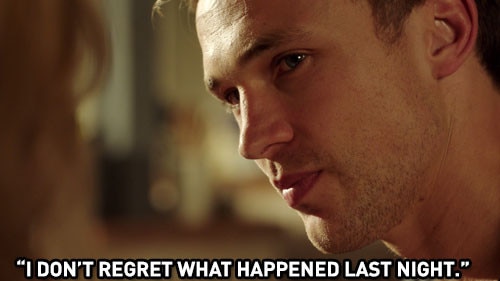 E!
The episode opened with a flashback explaining how the love triangle between Robert, Liam and Kathryn came to be. They all met while Robert was honoring her father for his service to the country at his celebrated pub. Liam had his eye on Kathryn first, but that didn't stop his older brother from swooping in and killing his game. Robert called dibs and stole the show before eventually stealing Kathryn's heart.
Fast forward to reality and Liam was waking up in Kathryn's bed and still thinking about his brother. "I miss him every day," he told her. She admitted she felt guilty about what happened, but Liam was extremely happy. "I spent a lot of time in my brother's shadow and that was OK because I loved him," he explained. "But it wasn't OK the day I met you. I don't regret what happened last night. You shouldn't either."
Meanwhile, Eleanor was struggling to write a love letter to Jasper after he sent her the most beautiful note. Little Sarah Alice (Miley Locke) told her she needed someone to do it for her because that's what a "real" princess would do. Eleanor took her up on that idea and asked James Hill (Rocky Marshall) to compose a romantic message on her behalf.
But Eleanor was later shocked to discover Jasper had also recruited James for the exact same purpose. She confronted them both. "How could you?" she asked. "These letters were supposed to be between us. How could you both betray my trust like that?" James then let slip that Eleanor was also at fault. "You didn't write that letter?" Jasper asked indignantly. "So, you don't think I have the body of a Greek god?" Nope.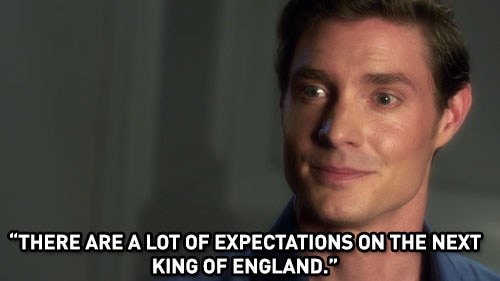 E!
Liam decided to spend the rest of the day with Kathryn at her father's pub while they were hosting an event for a group of veterans. In another memory, it was revealed that Robert had always kept his relationship with Kathryn secret because he was the heir to the throne. "I don't get the same luxuries as you," he had told Liam. "The cold, hard truth is that I'm a royal. She's not. There are a lot of expectations on the next King of England. Consider yourself lucky you don't have to worry about it."
Queen Helena unexpectedly got sick, so Lord Chamberlain Spencer Hoenigsberg (Jules Knight) forced her to stay in bed and watch television for the rest of the day. As she flipping through the channels, she stumbled across Royal & Beautiful, a reality show featuring the obnoxious Prince of Lichtenstein (Damian Hurley) and immediately got hooked.
But TV time for Helena quickly came to an end once Spencer informed her that Liam and Eleanor's paternity results were ready. She called them both in for a private meeting to confirm that Simon was in fact their biological father. "I always knew he was our father," Eleanor said.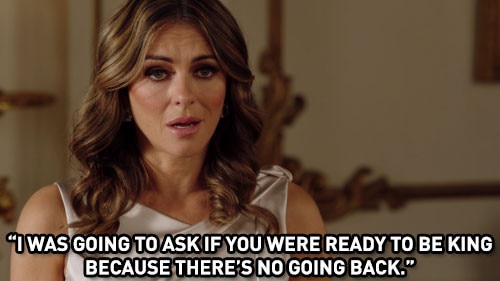 E!
Helena apologized for her past lies and schemes. "I know why you made that deal," Liam said. "You didn't believe in me. Honestly, I didn't believe in myself back then either. But I need you to believe in me now." Helena told him she did. "I was going to ask if you were ready to be king because there's no going back," she told him. "But I can see without a doubt that you are." She decided to schedule a press conference to announce the news as soon as possible.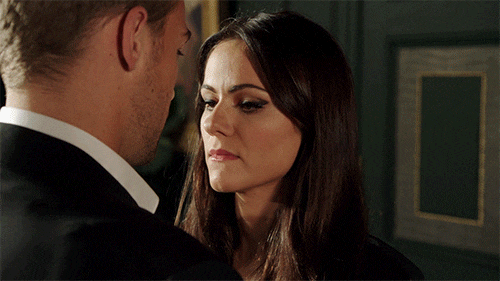 E!
Later, Jasper caught Sarah Alice in Eleanor's room unattended again. She was upset because she didn't believe Eleanor was a "real" princess like in all her stories. "You know those are just fairy tales," Jasper said. "When I think about of a real princess, I always think of Eleanor. A real princess doesn't need fancy dresses or jewels and she definitely doesn't need to be rescued. And that's what Eleanor is. She's a real princess because she does what she wants and she's always true to herself despite what anybody else thinks."
Eleanor overheard everything as she was eavesdropping at the door. She immediately kicked Sarah Alice out before telling Jasper to stay. "I do what I want and right now I want to do this," she said while pushing him down on the bed. "Don't ever doubt your words again. They're perfect. Just believe in them."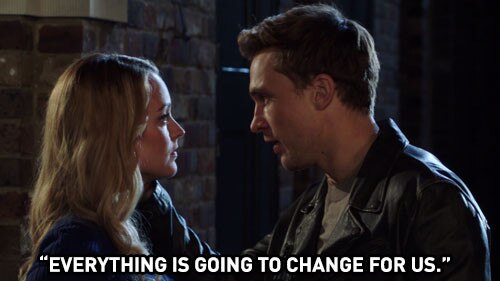 E!
Liam went back to Kathryn's apartment later that night to tell her the major development. "My father was King Simon," he revealed. "My dad is my dad—officially." It was clear Kathryn was disappointed to be back in the same position once again. "I guess things are going to change for you now," she said. But Liam wasn't willing to give up just like that. "No," he replied. "Everything is going to change for us."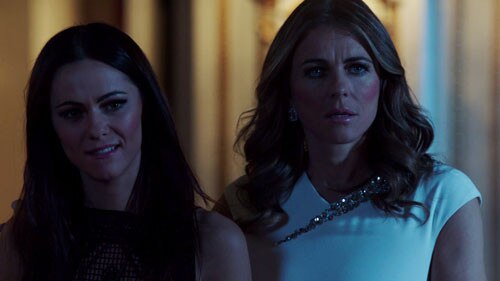 E!
Back at the palace, Queen Helena and Princess Eleanor made amends and started making plans for Liam to ascend the throne. But while walking down the hallway, they came across a male figure standing in the doorway.
Watch a brand-new episode of The Royals Sunday at 10 p.m., only on E!
E! Online – Your source for entertainment news, celebrities, celeb news, and celebrity gossip. Check out the hottest fashion, photos, movies and TV shows!