This
post
was originally published on
this site
.
There are exactly 17 days until 2017, and it's fair to say there are a lot of people who are already counting down the minutes for the stroke of midnight, when a new year full of fresh starts begins. The past 12 months have been full of headline-grabbing scandals ranging from rumored affairs to criminal offenses to divorce drama, and somehow all these stars have made it out alive.
Let's take a look back at the 10 biggest scandals that rocked 2016, and here's hoping all these celebrities have a less stressful 2017.
The Brangelina Fallout
It was enough that Hollywood's most glamorous couple announced its split in September, but the aftershock came when speculation surfaced that Brad Pitt was involved in an alleged abuse incident with a child aboard a private plane. In late October, officials from the FBI interviewed all potential witnesses, including some of some of his children with Angelina Jolie – Maddox Jolie-Pitt, 15, Pax Jolie-Pitt, 12, Zahara Jolie-Pitt, 11, Shiloh Jolie-Pitt, 10, and twins Knox Jolie-Pitt and Vivienne Jolie-Pitt, 8.
By early November, Pitt was cleared of child abuse allegations by the Los Angeles County Department of Children and Family Services, and later, FBI officials closed their own investigation and no charges were filed. With the abuse allegations put to rest, Pitt is now focusing on the custody battle with Jolie.
The former couple recently came to a temporary agreement, and according to court documents obtained by E! News, Pitt and Jolie's six kids will remain in the actress' custody, while the Allied star will continue to have "therapeutic visitation" with his children, and also attend weekly therapy sessions.
Ryan Lochte Gets Caught in Rio
In what was perhaps the biggest head scratcher this year, Olympic swimmer Ryan Lochte earned sympathy from Americans and fans around the world after he told a tale about being robbed by gunpoint at a gas station in Rio De Janeiro along with three other teammates. After Brazilian authorities conducted an investigation and discovered the incident had been fabricated, Lochte admitted he had embellished the truth and issued a public apology.
As a result of his questionable actions, not only was he suspended for 10 months from Team USA, but he forfeited the $100,000 bonus accompanying his gold medal, and he also lost sponsorships with a number of companies. But by September, he was focused on bouncing back from the scandal by competing on Dancing with the Stars. Even though he was eliminated from the contest after eight weeks in the ballroom, he admitted he "learned so much" from the show, so the whole experience was worth it. And now as he moves on from the Rio scandal, he'll have a partner by his side- model and new fiancée Kayla Rae Reid.
Kevin Winter/BMA2015/Getty Images for dcp
The Reveal of Nils Sjoberg
For all those Swifties hoping Taylor Swift had found "The One" in DJ Calvin Harris, their dreams were dashed this year following their breakup after just over one year together. But in the course of their relationship, Swift managed to stealthily pen a track for Harris, "This Is What You Came For", which features vocals from Rihanna. The tune became a hit, but Swift never got public recognition for writing the lyrics (and the melody) – until after her breakup with Harris, as it was revealed she actually co-wrote the track under the pseudonym "Nils Sjoberg".
Swift's former beau, believing someone from her team leaked the track info in an effort to make him "look bad", vented his frustration with his the pop star on Twitter, and even made a cutting remark about her new boyfriend (now ex) Tom Hiddleston, writing, "I figure if you're happy in your new relationship you should focus on that instead of trying to tear your ex bf down for something to do."
Taylor Swift Wants to Erase Herself From Kanye West's Narrative
Did everyone notice what resurfaced in 2016? It's the hatchet that Taylor Swift and Kanye West supposedly buried along with their bad feelings from the infamous 2009 MTV VMAs mic takeover. The rapper first added flame to the fire when he debuted his song "Famous" from his album The Life of Pablo, but these particular lyrics were cause for concern: "I feel like me and Taylor might still have sex / Why? I made that bitch famous."

West had said he had spoken to Swift in advance about the lyric and that she "thought it was funny and gave her blessings." The singer's rep said she was never made aware of the actual line. Enter 'Ye's loyal wife Kim Kardashian, who had one of the most epic clapbacks in celebrity history, when she posted a series of video recordings on Snapchat of Swift seemingly approving West's lyrics.
Swift then took to Instagram to respond to the reality TV star's Snapchat clips, in a post titled "That moment when Kanye West secretly records your phone call, then Kim posts it on the Internet." She continued, "Where is the video of Kanye telling me he was going to call me 'that bitch' in his song? It doesn't exist because it never happened… "Being falsely printed as a liar when I was never given the full story or played any part of the song is character assassination. I would very much like to be excluded from this narrative, one that I have never asked to be a part of, since 2009."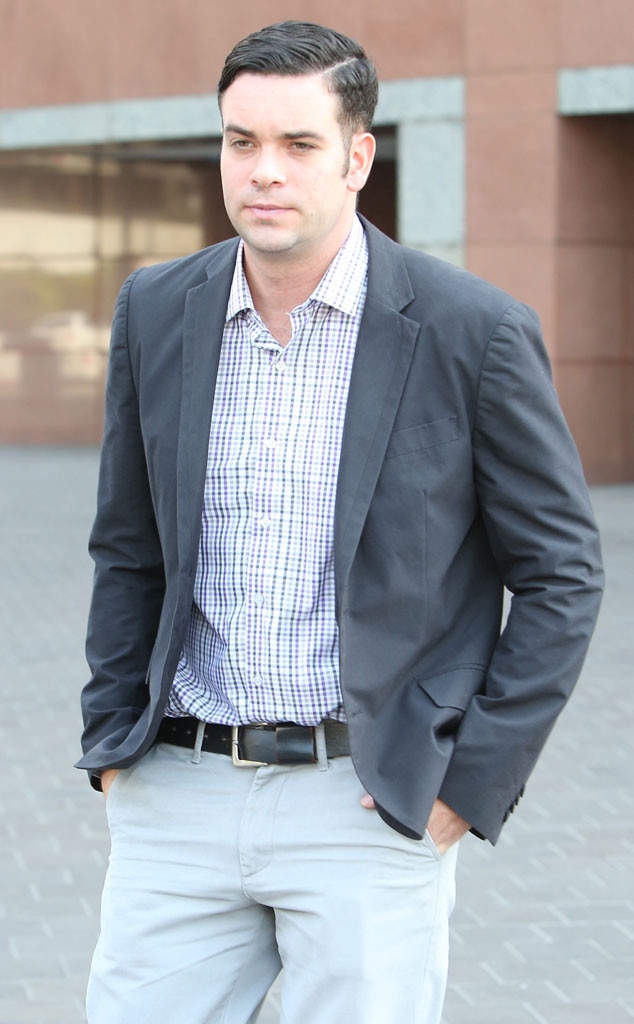 KALE / NIKO / AKM-GSI
Mark Salling Gets Embroiled in Child Pornography Case
The 34-year-old actor is best known for playing jock-turned-chorus singer in Glee, but this year, Mark Salling hit headlines for a whole other reason after pleading not guilty to federal criminal charges of receiving and possessing child pornography. The grand jury handed down the two-count indictment, alleging Salling obtained and possessed pornographic photos and video depicting girls, some purportedly younger than 12 years old.
Salling is still awaiting trial, but if convicted of receiving child pornography, he could face a minimum sentence of five years and a maximum sentence of 20 years behind bars. If found guilty on both charges, Salling could face 40 years in prison.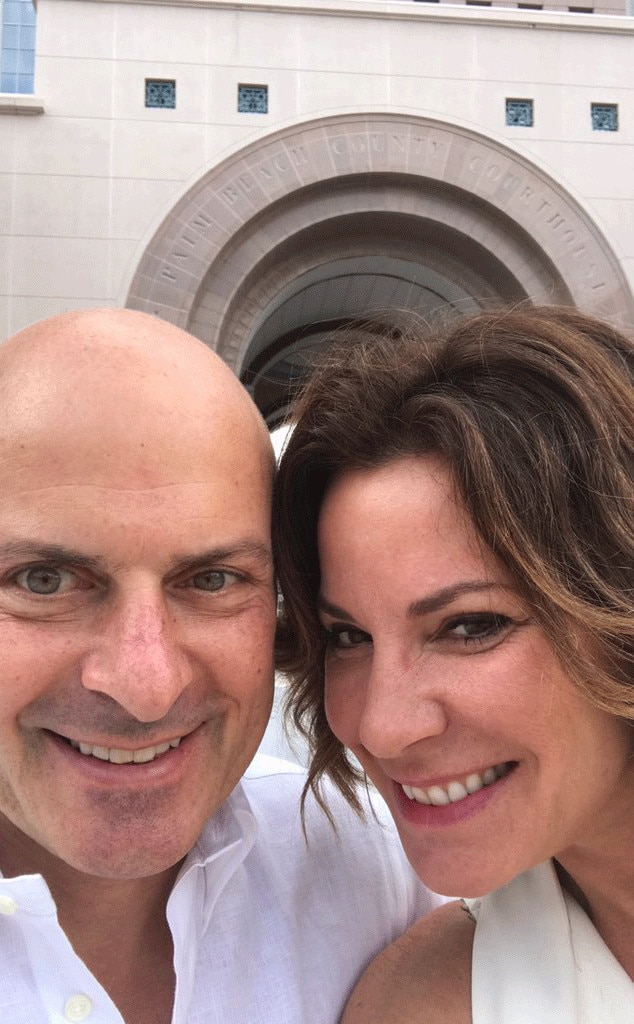 Twitter
LuAnn de Lesseps Makes Bold Relationship Move
The Real Housewives of New York City star Luann de Lesseps is gearing up to tie the knot with fiance Tom D'Agostino on New Year's Eve, but the road to the altar has been a particularly rocky one for this couple. Their first road block came when the Countess found out D'Agostino had previously gone on dates with not one but two of her co-stars – Ramona Singer and Sonja Morgan. But the real controversy sparked when RHONY OG Bethenny Frankel received photographic proof of D'Agostino kissing another woman. Instead of breaking up with her apologetic fiance, LuAnn decided to move forward with their nuptials, believing he is her soulmate and the entire incident only made them stronger as a couple. Let's just say we'll be on wedding watch for NYE.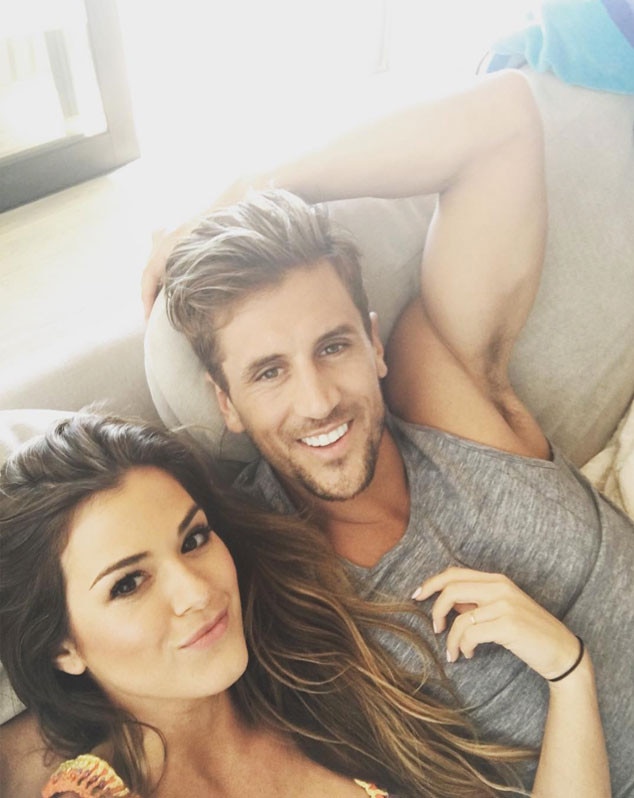 Instagram
Jordan and Aaron Rodgers' Bad Blood
From the first night JoJo Fletcher became The Bachelorette, it was clear she had chemistry with former NFL player Jordan Rodgers, and he immediately became a frontrunner in the mansion. But the elephant in the room had always been Jordan's unspoken relationship with his older brother, Green Bay Packers quarterback Aaron Rodgers, and on the show, Jordan revealed to JoJo that he has been estranged from his sibling for the past two years.
When JoJo visited Jordan's California hometown to meet his family, she specifically asked her beau if the topic of Aaron was off limits, to which a clearly uncomfortable Jordan responded, "It doesn't need to be a topic. I'll just tell them we talked about it, and yeah." Aaron, nor his actress girlfriend Olivia Munn were present at the hometown date, but the athlete later broke his silence on the matter, noting he "wishes him well in the competition." Whatever is going on between these siblings, Aaron's well wishes seemed to work – Jordan has been engaged to JoJo ever since she gave him the final rose.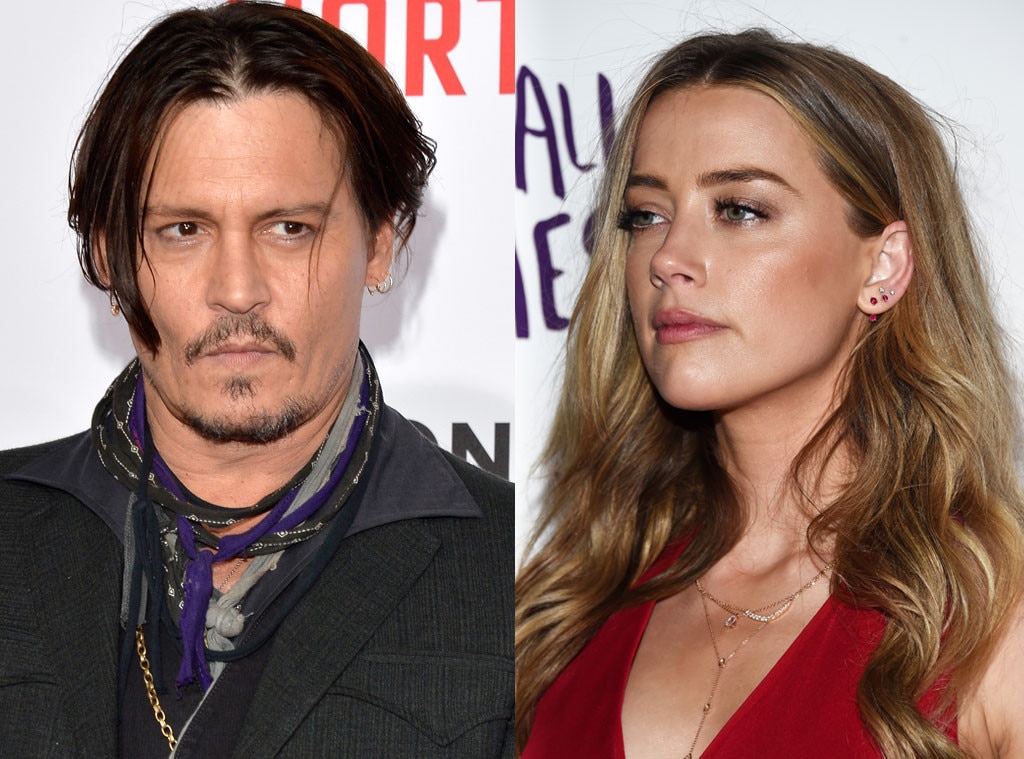 Lester Cohen/Amanda Edwards/WireImage
The Johnny Depp and Amber Heard Divorce Diary
Actress Amber Heard filed for divorce from her The Rum Diary co-star Johnny Depp back in May after a 15-month marriage, citing "irreconcilable differences". But in the weeks that followed, details of their relationship surfaced, and during the divorce proceedings, 30-year-old Heard alleged she experienced physical and psychological abuse at the hands of her estranged husband. The Pirates of the Caribbean star repeatedly denied any and all allegations of abuse, and at one point, Heard even filed and obtained a temporary restraining order against Depp.
In August, the former couple reached a divorce settlement, and the two are now in the "final stages" of working out the details. Under the terms of the settlement, the 53-year-old actor agreed to hand over $7 million to Heard, who later announced she would be donating the entire amount to the Children's Hospital of Los Angeles and the American Civil Liberties Union, with a particular focus to stop violence against women.
#OscarsSoWhite
The members of the Academy of Motion Pictures Arts and Sciences were under fire earlier this year after they were called out for the lack of diversity among the 2016 Oscars nominees. For the second year in a row, all 20 nominees announced in the four main acting categories were white, leading activists online to start the hashtag #OscarsSoWhite, a social media movement calling for change not only within the Academy Awards but the entertainment industry at large. Even prominent Hollywood stars like Jada Pinkett Smith, husband Will Smith and director Spike Lee spoke out against the lack of diversity and decided not to attend the annual film prizegiving as a form of protest. However, Oscars host Chris Rock wasn't afraid to talk about the subject during his monologue, opening the show by saying, "Well, I'm here at the Academy Awards, otherwise known as the White People's Choice Awards."
As a result, AMPAS president Cheryl Boone Isaacs decided to issue a series of historical changes to the Academy's procedures in an effort to diversify the pool of voting members. After the new guidelines were put into place, they issued a record 683 invitations to Hollywood elite to join the Academy, including Idris Elba, America Ferrera, Daniel Dae Kim and Emma Watson. Prior to this year's new class of invitees, the voting members were approximately 92 percent white and 75 percent male, according to the Academy. While stats for the 2017 Oscars Academy has yet to be released, we'll have to wait until the nominations are announced on January 24th to see whether their changes made any impact at all.
Justin Bieber vs. Instagram
The "Sorry" singer has been through a lot of ups and downs over the past few years, and 2016 brought about Justin Bieber's feud against… Instagram? In August, the star first threatened to his nearly 78 million followers that he was going to make his account private, all in defense of his former flame Sofia Richie After fans were leaving negative comments against her, the Biebs took to the app by posting a black and white selfie of the duo with Richie is holding finger guns up to Justin's head. "I'm gonna make my Instagram private if you guys don't stop the hate this is getting out of hand," he wrote. "If you guys are really fans you wouldn't be so mean to people that I like."
But just when you thought Jelena was over, his ex Selena Gomez decided to chime in and unexpectedly commented on the public post, writing, "If you can't handle the hate then stop posting pictures of your girlfriend lol – it should be special between you two only," she reportedly wrote. "Don't be mad at your fans. They love you."

She later backtracked on her comments and wrote on her Snapchat, "What I said was selfish and pointless," while Bieber chose to take his threat one step further and completely deleted his Instagram account and hasn't been back since.
In fact, he doubled down on his crusade against Instagram at one of his concerts in November, as seen in a fan-recorded video. "Nah, I don't want to get my Instagram back…I'm sure…I think hell is Instagram," he declared to the audience. "I'm 90 percent sure. We get sent to hell, we get like locked in the Instagram server like I'm stuck in the DMs." Guess we'll just stick to Twitter then, Biebs.