This
post
was originally published on
this site
.
Courtesy KourtneyKardashian.com
These impressive stars did a whole lot more than just deck the halls with boughs of holly this Christmas.
From the traditional to the modern and eclectic, there are endless options when it comes to trimming the tree for the holidays.
Fortunately for some celebrities, ornaments are their forte and thanks to a little thing called social media, fans now can get an up close and personal look at A-list stars' grandest Christmas decor, including their house's centerpiece—the tree.
Here's a collection of our personal favorites for 2016—try not to get green with envy!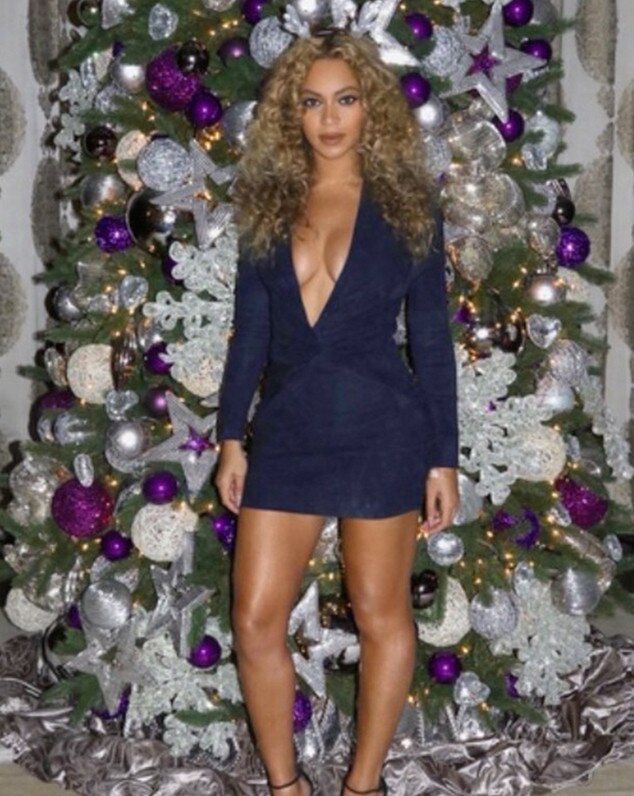 Instagram
Ever the chief sartorialist, Beyoncé's purple and silver Christmas tree is just as trendsetting as she is.
The matriarch of the Kardashian family deserves a tree equally as grand. Kris Jenner outfitted her California house with a majestic peppermint-themed tree in her foyer centered in between her grand staircase. Welcome to Kandyland!
For Neil Patrick Harris' family-friendly tree, the actor used Star Wars, Muppets and Haunted Mansion miniatures to keep it animated for his six-year-old son and daughter.
It might be the season for cheer, but Amber Rose wasn't afraid of getting a little spooky with this unique Christmas tree she decorated with her youngster.
Kylie Jenner is as cool as it comes in Hollywood and her frosty silver tree is the perfect match.
A photo posted by Jessica Alba (@jessicaalba) on
Jessica Alba's the epitome of a classic star and her Christmas tree is a traditional hit all the same.
Which one is your favorite? Weigh in with a comment!