This
post
was originally published on
this site
.
Michael Phelps is as logistical as he is romantic.
Sports Illustrated has used its latest issue to honor the athlete as the "greatest olympian of all time." With 28 medals to his name—the most for one athlete in history—it seems the title is rightfully earned.
However, while fans were distracted by his winning butterfly strokes in Rio and mounting gold wins, the world was far less in sync with the 31-year-old father's personal life. In addition to becoming the most decorated olympian, Phelps had secretly earned one more significant title—husband.
"Simple reason," Michael told Sports Illustrated of the decision. "Boomer's last name was Phelps and Nicole's was Johnson, and that was going to make overseas travel more difficult. We were getting married anyway, so we just did it."
Once Phelps and his family returned to the states, the cat was out of the bag and the press had confirmed their private nuptials. He and Nicole Johnson later enjoyed another beachside ceremony in Mexico in late October.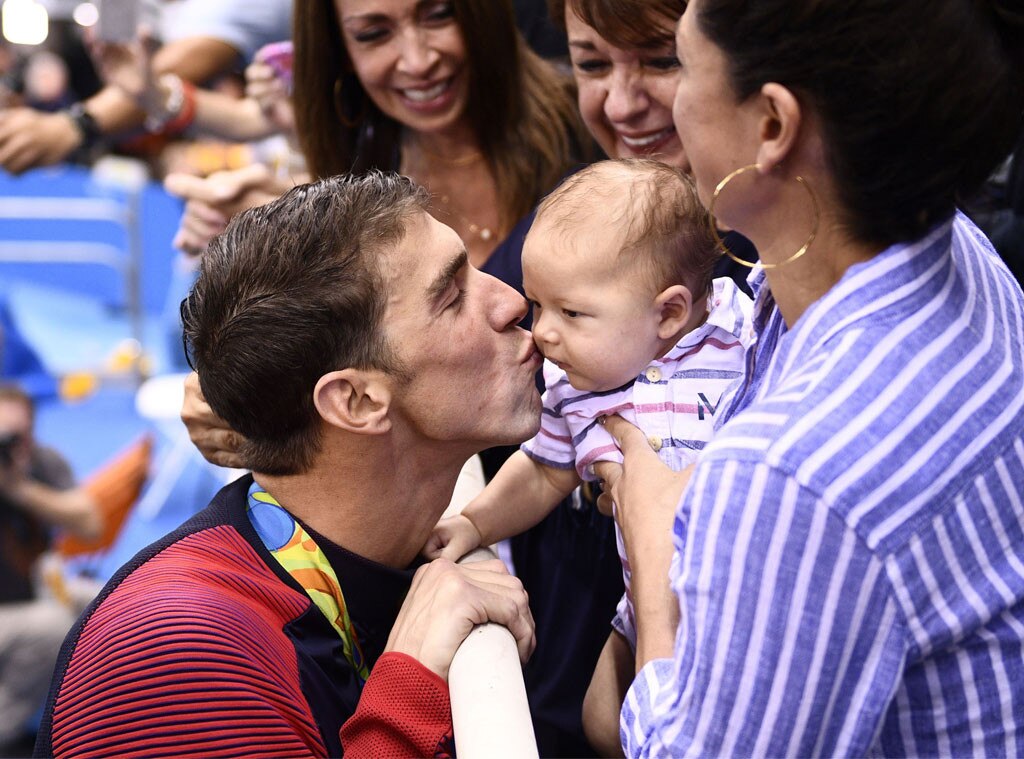 MARTIN BUREAU/AFP/Getty Images
Now that he's home with his wife and their son, Phelps is busy fielding questions about whether or not his retirement is real. While he has said on multiple occasions that Rio was his final run, the doubts don't stop—even from his right-hand woman.
"I give it eight years, and then Boomer is like, 'Come on, Dad, let's see it one more time,'" Johnson told the magazine. "I see that being the only thing that could bring him back—to swim for Boomer."
While the 7-month-old would be going on 9 by the time the 2024 Olympics arrive, according to the swimmer, it's just not physically feasible.
"Eight years down the road, I would be so far removed that it's almost impossible to come back, physically," he explained. "Unless I trained for a full four years, and that's not happening, so, to end this conversation, I'm done."
Fortunately, Phelps has not only seen immense professional success in recent years, but also notable personal growth after his 2014 DUI arrest and subsequent rehab treatment.
"Look where I've gone and where I've come," he commented. "Now I understand what friends are. I never talked to my father, and now we text and call and we're fine. I'm me, every day, and it feels pretty godd–n good."
The new issue of SI hits newsstands Dec. 22.