This
post
was originally published on
this site
.
Meghan Markle is an actress, a writer, a cook and many other things (including Prince Harry's girlfriend), but for some reason the fact that she's biracial seems to be the one thing everyone has become fixated on.
The 35-year-old actress penned an essay for Elle U.K. in which she opens up about being half black and half white in today's society and how that's effected her self-identity.
"To describe something as being black and white means it is clearly defined," she explained. "Yet when your ethnicity is black and white, the dichotomy is not that clear. In fact, it creates a grey area. "
MediaPunch/REX/Shutterstock
She continued, "Being biracial paints a blurred line that is equal parts staggering and illuminating."
Markle went on to explain how her mother (who is black) and her father (who is white) tried to make her childhood as normal as possible, despite confused stares from neighbors or Barbie families that were sold with either two white parents or two black parents (one Christmas, her father bought each and simply combined the two for a customized gift to give to his daughter). She explained the heartache she felt when asked to fill in a box during a test at school about her ethnicity. When she couldn't pick either Caucasion or African American, she decided to live it blank. Later, her dad told her to "draw in her own box."
"He wanted me to see beyond that census placed in front of me," she wrote. "He wanted me to find my own truth."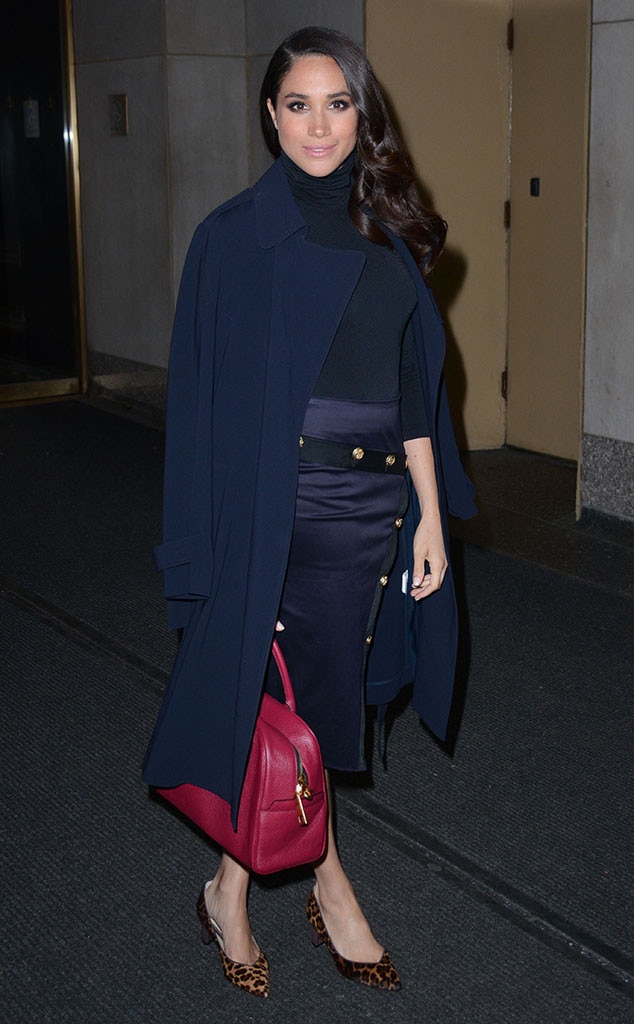 Derek Storm / Splash
Markle went on to explain how she found it's either "ironic or apropos" that she eventually ended up becoming an actress in such a label-driven industry driven by roles based upon specific races and physical characteristics.
"I wasn't black enough for the black roles and I wasn't white enough for the white ones," she explained. "Leaving me somewhere in the middle as the ethnic chameleon who couldn't book a job."
However, that all changed when Suits producers were looking for the "dream girl" to play Rachel Zane—a character who had not been visualized as any race in particular.
"The show's producers weren't looking for someone mixed, nor someone white or black for that matter," Markle wrote. "They were simply looking for Rachel. In making a choice like that, the Suits producers helped shift the way pop culture defines beauty."
Today, Markle is proud that she's grown to accept her mixed heritage and understand her purpose in this world: "To say who I am, to share where I'm from, to voice my pride in being a strong, confident mixed-race woman."
Instead of letting the "murkiness" of being biracial allow her to continue feeling misunderstood, she found her identity independent of those realms. "You push for color-blind casting, you draw your own box. You introduce yourself as who you are, not what color your parents happen to be," she explained of moving forward. "You create the identity you want for yourself, just as my ancestors did when they were given their freedom."
She concluded, "When slavery was abolished in the United States, former slaves had to choose a name…Perhaps the closest thing to connecting me to my ever-complex family tree, my longing to know where I come from, and the commonality that links me to my bloodline, is the choice that my great-great-great grandfather made to start anew. He chose the last name Wisdom. He drew his own box."