This
post
was originally published on
this site
.
Mariah Carey's New Year's Eve 2016 performance was not rockin'.
Onstage at the Dick Clark's New Year's Rockin' Eve With Ryan Seacrest event in Times Square, the singer experienced technical difficulties that affected the sound, which in term affected her ability to lip sync properly. Carey continued her performance in stride, enlisting the help of the audience and her backup dancers.
"S–t happens," Carey tweeted early Sunday. "Have a happy and healthy new year everybody! Here's to making more headlines in 2017."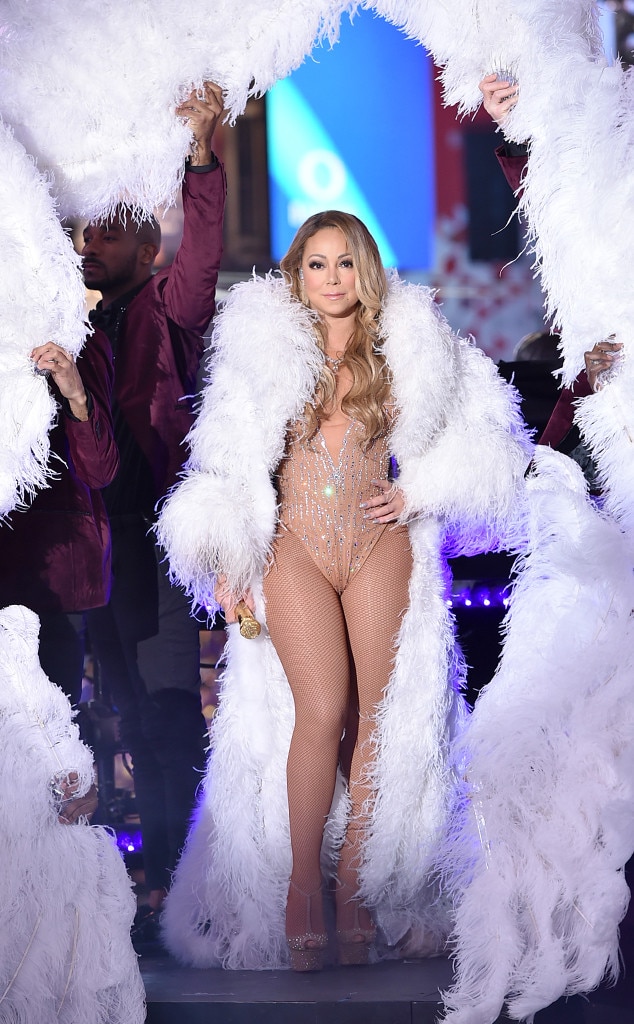 Theo Wargo/Getty Images
Carey had opened her set with her 1991 hit song "Emotions," but when the music started to play, only her pre-recorded vocals could be heard.
"Well, happy new year. We can't hear," she told the crowd, as her dancers continued their routine. "I'll just get through the moment, okay?"
"Alright!" she said. "We didn't have a check for this song. So we'll just say, it went to number one, and that's what it is, okay?"
Carey continued to walk slowly onstage and attempt to perform to the music, looking a bit annoyed but with a smile of her face. Meanwhile, her dancers danced their choreographed routine.
"We're missing some of these vocals, but it is what it is," she said. "I'm going to say let the audience sing, okay? We didn't have a soundcheck but it's New Year's baby. That's okay, you guys."
That was…amazing," she said.
Carey then started to perform her 2005 hit ballad "We Belong Together."
"This is the album version, so I'm just going to let you put this thing on me and sing along," she told the crowd, sounding annoyed.
Carey again took it in stride, lip synching part of the album version of the song.
"It just don't get any better," she told the crowd as the track ended.
Watch a brand-new episode of Mariah's World tonight on E! at 9 p.m.!