This
post
was originally published on
this site
.
Congratulations to Jonathan Rhys Meyers!
E! News can exclusively confirm the hunky Irish actor and his fiancée Mara Lane welcomed their first child into the world, a bouncing baby boy named Wolf Rhys Meyers, on December 15, 2016. We learned Lane gave birth to her son in the comfort of the couple's home, and he was delivered by a midwife.
News of the couple's pregnancy was first reported in September, and since then, Mara has been busy sharing adorable pregnancy photos on social media.
For example, over the holidays, the film producer posted a photo holding her baby bump while posing in front of a Christmas tree. "Our other official prego wego dress. Found in #Amsterdam #Noordermarkt for 15 euros," she wrote. "Every other day I dunno as I have other dresses but Baby likes these ones."
She continued, "[He] is super conscious, connected & aware. Has not let me eat much meat entire pregnancy either … has me thinking about things I'd rather live in ignorance to. Angel alien baby about to rock my world I already know #thankful for my soon to be best teacher and friend."
Meanwhile, the couple started dating in 2014 and got engaged that December. At the time, a source told E! News they were beyond excited to start their lives together.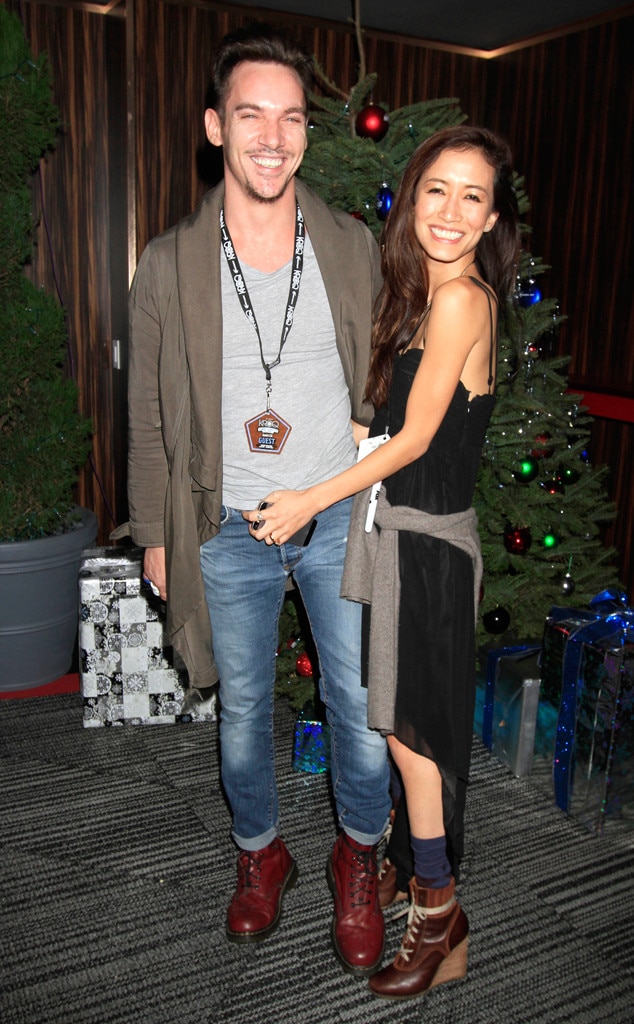 Splash News
"They have been together since January," the insider told us. "They are so in love. He is in a great place and Mara and Jonathan really complement one another. He is healthy and happy."
Jonathan has battled his alcohol addiction over the past several years, entering rehab three times to overcome the disease.
In 2015, he suffered a minor relapse and was photographed taking pulls from a Vodka bottle and stumbling through the streets of London. He took to social media to apologize to fans and explain why he had missed some publicity for his film Damascus Cover following the incident.
"Mara and I are thankful for your support and kindness during this time. I apologize for having a minor relapse and hope that people don't think too badly of me," he wrote. "I stopped drinking immediately and it is no reflection on Damascus Cover as I was not meant to attend Cannes this year and I apologize to fans and colleagues."
"I am on the mend and thank well wishers and sorry for my disheveled appearance as I was on my way home from a friends and had not changed I feel I made a mistake and feel quite embarrassed but this was just a blip in my recovery otherwise I'm living a healthy life," the actor wrote. "Love and blessings."