This
post
was originally published on
this site
.
Kevin Winter/Getty Images
It's been exactly four years since the world learned about Jenni Rivera's tragic death and the initial shock is still there.
The self-proclaimed diva was only 43 when a private jet that she and four friends were on crashed in Iturbide, Nuevo León, Mexico. Fans couldn't fathom her loss and had endless unanswered questions. Ultimately, those that suffered the most were her five children.
"Being a mother by far is my favorite and most important career," Rivera told Parade in 2012. "They take priority over anything else."
Much like Selena Quintanilla, Rivera was able to cross musical borders as a Mexican-American who wanted to bring her music to the world. Her talent was undeniable, and the fighter in her was immensely inspiring.
The Long Beach native didn't have it easy, and her story isn't for the faint-hearted. Until her untimely death, Rivera was the sole provider of her five children. She fought through domestic abuse and dealt with some horrific drama with her ex-husband, who sexually molested her daughters and sister.
But not even the darkest of tales could have made Rivera give up on love or her career. After her 1992 divorce, she hit the studio.
"I've been recording since 1993. It was a hobby for six of those years. In 1999, I decided to do it full time and take it seriously. When I started getting so many haters and closed doors, I decided to prove that it could be done. I was a divorced single mother of three at the time and a size 12-not your typical model artist that labels feel work for the music industry," she told Billboard in 2011.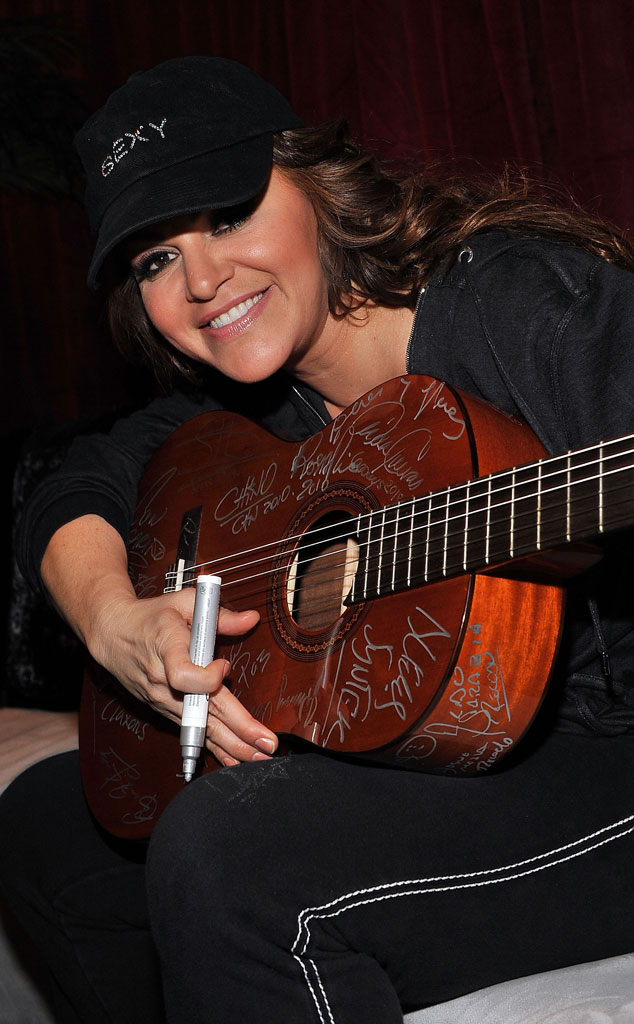 Rodrigo Varela/WireImage
Fast forward to two kids and many years later and Rivera had already sold over 15 million albums worldwide. She was able to prove to the world that there was a place for women in the male-dominated genre of Banda. She refused to be submissive. She was outspoken and a feminist in her own right.
Her loyal fans lived for her music and were inspired by her way of being. They helped her be the first female banda artist to sell out the Gibson Amphitheater in 2006, the first Latin artist to sell out the Nokia Theatre in 2009 and the first female regional Mexican artist to headline the Staples Center in 2011.
By the end of 2012, Rivera's career was at an all-time high. She had her hit show I Love Jenni on Mun2 and just finished filming the movie Filly Brown, alongside Gina Rodriguezand Edward James Olmos. And she was set to star in her own ABC show, Jenni. According to Deadline, the self-titled show was going to showcase Riveras a strong, middle-class, single Latina woman working to raise a family using unique parenting skills, who was struggling to run a family business and navigate her extended, co-dependent relatives. All the while, she'd be fighting the cultural perception that she needs a man to do it.
Unfortunately, although her career was everything that the star could desire, her personal life wasn't quite on the same page. Just months before her death, Rivera had filed for divorce from her third husband, baseball player Esteban Loaiza. The divorce was never finalized.
At the time of her death, the singer and her eldest daughter Chiquis Rivera weren't speaking.
Recently, Jenni's children debuted their reality show The Riveras on NBC Universo, where we follow along in their best and worst moments. Rivera's daughters also opened up in the series about the drama that unfolded behind the cameras before Jenni's death. There was a possible reconciliation on the horizon, since Jenni had plans to invite Chiquis over for Christmas that year, according to her sister Rosie. Sadly that day never came.
In her book Forgiveness, Chiquis says that she has come to terms with all that happened. "I forgive you for doubting me," she wrote in a passage to her mother. "Now I want to be happy, and carry you with me in my heart. I want you to guide me with the kids and with my career. You knew how to fall, how to get back up and how to get better each and every day…Only your love will carry me forward. I love you, Momma, and I miss you."
Chiquis was left out of her mother's will at the time of her death, but she said she's at peace with that, too. "Not having life all planned out left me with no other choice but to go out and earn my bread," she writes. "I make every dollar I have. I'm a hardworking woman, just like my mother was her entire life. And thanks to that, I can honestly say that I wake up every morning feeling proud of exactly who I am."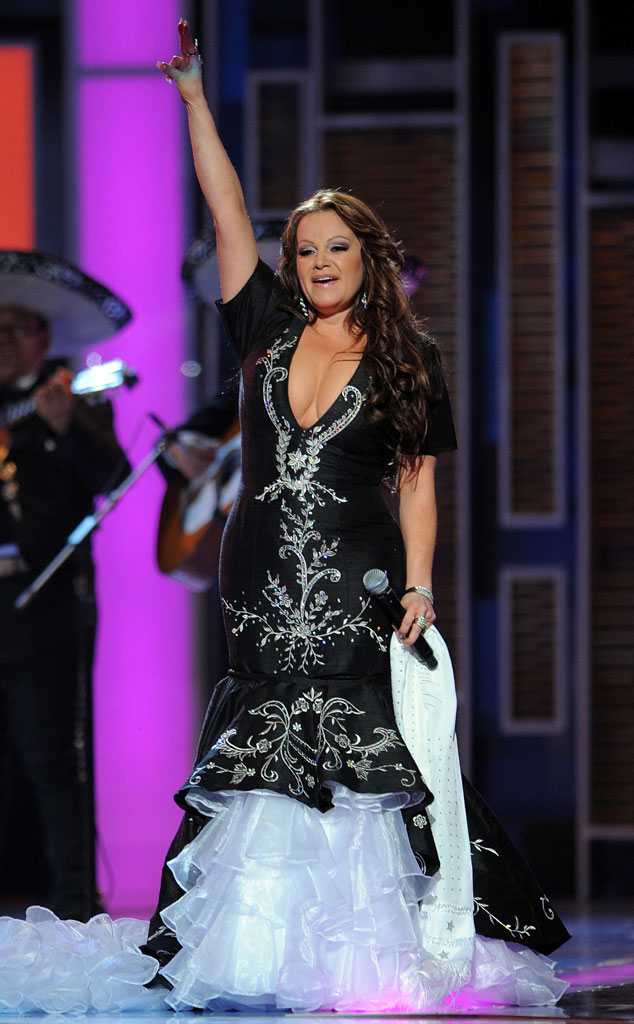 Michael Caulfield/Getty Images
And with the same resilience as their mother, Jenni's children took the time to heal but then channeled their mourning into something that would make their mother proud.
They set out to follow in her footsteps, but also find their calling.
Chiquis has a successful singing career and recently landed the role to play her mother in a biopic about Jenni's life.
The late singer's youngest son Johnny is only 15 but is already working as a producer on his mother's latest posthumous album and wants to continue to work in the regional Mexican genre.
Mikey is a signed writer and does commercial art. He says he's going back to school for his daughter. Jenicka, who is the youngest of girls, is trying to figure out what she wants to do with her career while working for her mother's fashion line.
While Jacquie, who is a mother of three, handles the Love Foundation, which is the foundation that Jenni started to help women and children that went through domestic violence, sexual, physical, or emotional abuse. In 2016, the organization, in partnership with New Life Beginnings, opened Jenni's Refuge in Long Beach, California, which is a safe place for women and children who have been victims of abuse.
Today, on the four-year anniversary of her death, Jacquie shared a touching song that she recorded outside of her grandmother's home for her mother and the other victim's who died in the tragic plane crash.
Another singer that is paying homage to Jenni today is Natalia Jiménez, who debuted her tribute album Homenaje a la Gran Señora. She told E! News that the two were fans of each other and that they were introduced by a mutual friend some time before Jenni's death.
"We talked on the phone for the first time, and she told me, 'We have to get together because there are very few women that have balls in this industry.' So we began planning to do a small tour in the states," the singer explained. "That's when she passed. I always stayed with that in my heart. This album feels like it's closure with that because I always wanted to sing with her and now I'm singing with her daughter and brother."
"I'm a songwriter, so it's very difficult for me to sing other people's songs, but not with this album. It's a very female empowering album, talks about strong women that want to keep going and that they aren't afraid of men, they're going to stand their ground. I really identify with that," Jiménez said.
The singer says that Jenni was a one-of-a-kind star because of her humility. She explained that Rivera was very down to earth but also was a fighter, who always fought for what she wanted. "She would fight for herself and did whatever it took to give her family everything," the singer recalled.
Today, four years after learning that we would never again see Jenni Rivera again, we're left wondering how much greater and impactful her career was set to be. Luckily, her music is immortal. Jenni might have been unaware of her own greatness, of how she inspired others through her story and how her music gave strength to so many.
Through her children, foundations, albums and all that she left behind, we will continue to celebrate the life of Jenni Rivera.