This
post
was originally published on
this site
.
Michael Simon/startraksphoto.com
Katherine Heiglis spreading holiday cheer with an inside look at her baby shower!
The mama-to-be will soon welcome baby No. 3 with hubby Josh Kelley, and over the weekend she took to her blog, Those Heavenly Days, with a bunch of must-see snapshots from the celebration. Heigl's mom pulled out all the stops for the festive occasion, which the actress wrote, "spoke to not only the holidays, but also our mountain home in Utah where the baby will be born."
Katherine and Josh's closest family and friends came together for the party, which included appearances from quite a few of the actress' Doubt co-stars. Laverne Cox was among the group of attendees, as well as Kobi Libbi, Lauren Blumenfeld, Dulé Hill and more.
She wrote, "Not only did I absolutely love how beautifully everything turned out but I could not have been more grateful for all my friends, family and co-workers who showed up to shower us with good wishes and support."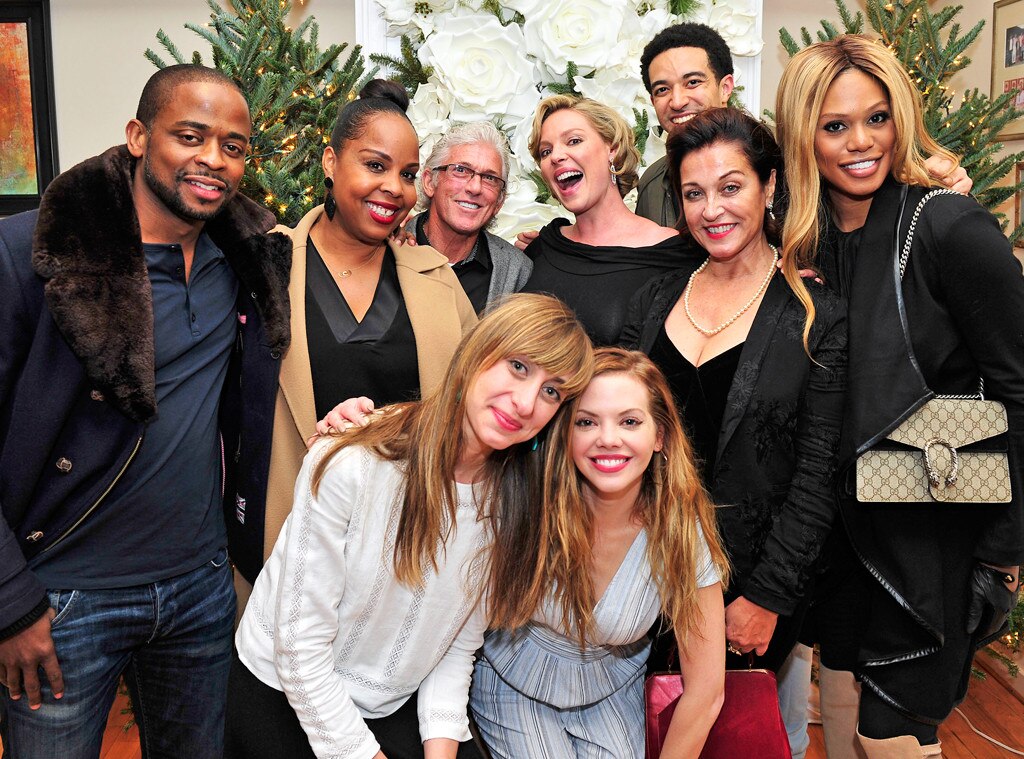 Michael Simon/startraksphoto.com
Heigl, who also has two daughters ages 4 and 8, continued, "It was a magical night full of love, laughter great food, holiday cheer and anticipation for the new life we are about to welcome into our world."
As for the baby shower's overall decor, Katherine (like any Pinterest devotee) scoured her boards for design inspiration. She wanted the party "to feel rustic and elegant," and thus opted for including, "natural elements like rattan place mats, naturally shed deer antlers, pine cones and white gourds."
Katherine arranged some pretty gorgeous dinner table settings, explaining in her own words, "I loved the idea of simple winter white bouquets and am an avid milk glass collector so wanted to include some single stem arrangements…"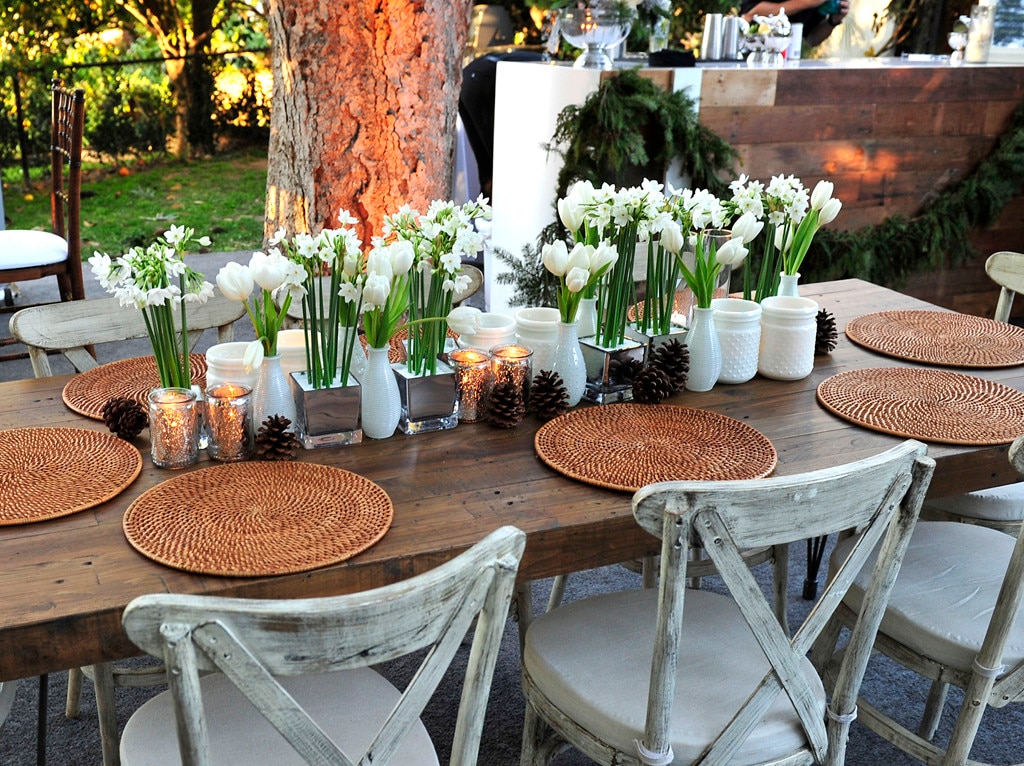 Michael Simon/startraksphoto.com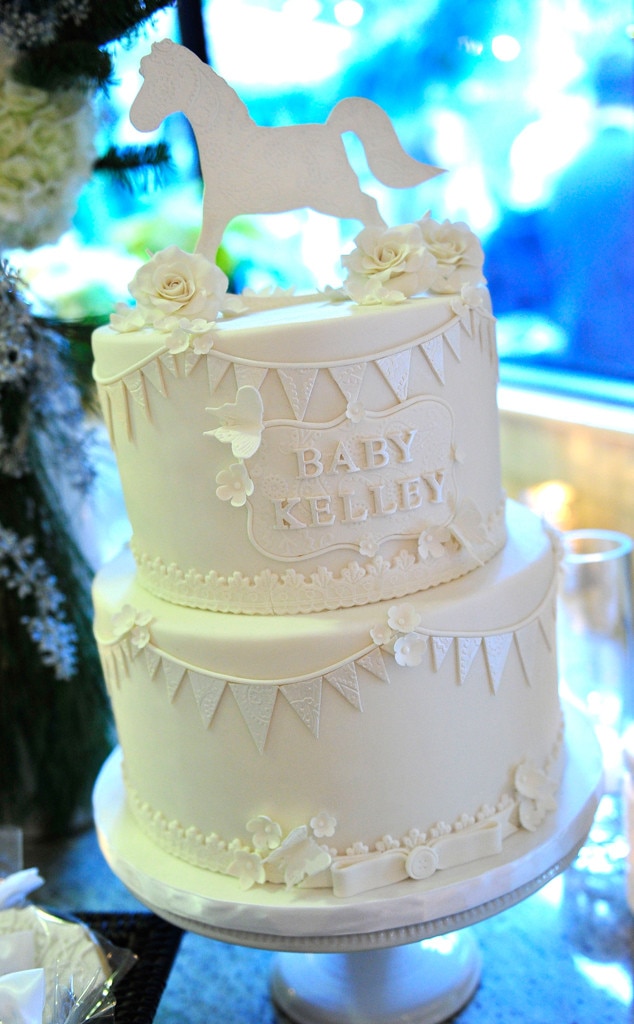 Michael Simon/startraksphoto.com
Then there's the food and drink menu, which Katherine revealed really spoke to her biggest pregnancy craving—sugar!
Of the stunning "Baby Kelley" confection, she wrote, "I've had quite the sweet tooth throughout this pregnancy so the cake was also pretty significant to me. I of course wanted it to be beautiful but it had to be tasty too!"
"We also included some fun Christmas sugar cookies decorated with a baby in mind. They were the perfect parting gift to send our guests home with," Katherine added.
Guests also sipped on "really fun holiday inspired cocktails" and indulged in a number of simplistic, yet delicious farm to table dishes.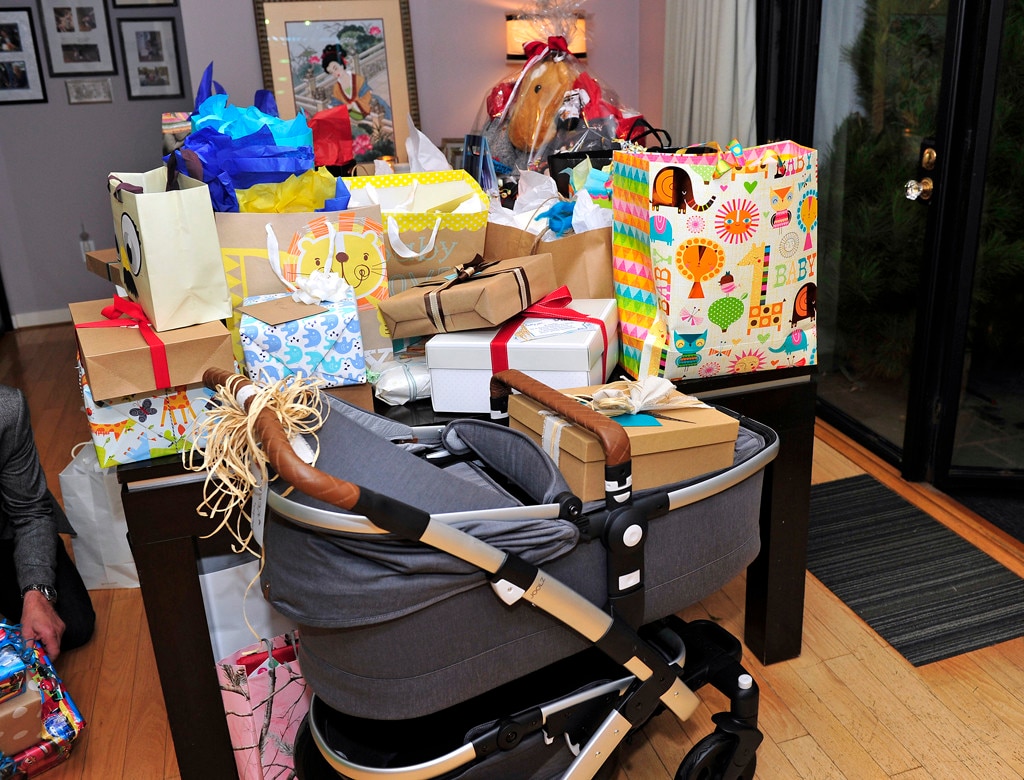 Michael Simon/startraksphoto.com
As for why Katherine went for a Christmas vibe to welcome her newest bundle of joy, she said her family has a special connection to this time of year.
"My mother had a gorgeous Christmas tree put up done all in green and it was the perfect way to include the spirit of the season," Heigl wrote. "The Christmas holidays are a pretty big deal in my family and not only will we now be celebrating our baby's birthday around Christmas, Josh and I also celebrate our wedding anniversary December 23rd. So it's a month full of joy and gratitude for us for many reasons!"
And from the looks of all those presents, Baby Kelley's arrival will be quite a joyous one! Wishing Katherine all the best on the final stretch of her pregnancy.