This
post
was originally published on
this site
.
When it comes to her love life, Bella Thorne isn't afraid to shake it up.
That's at least how it seems from the outside. After the 19-year-old former Disney star was spotted holding hands with Grammy nominee Charlie Puth along the beach on Sunday, suspicions rose as to whether or not her burgeoning romance with Teen Wolf star Tyler Posey had reached a secret finale.
After all, just two weeks before the sighting, the actress told E!'s Marc Malkin that she "loves" Posey and that "he's awesome." It seems matters of the heart can shift as quickly as paparazzi on a Miami beach.
While a split appears likely between the two actors, it wasn't the first time Thorne faced a breakup in 2016. In mid-August, she and 24-year-old British star Gregg Sulkin called it quits after a year of dating and sharing a house. At the time, the former couple blamed busy schedules. "Things just didn't end up working the way we had hoped," the Duff actress later tweeted. "But I'll always love the bub."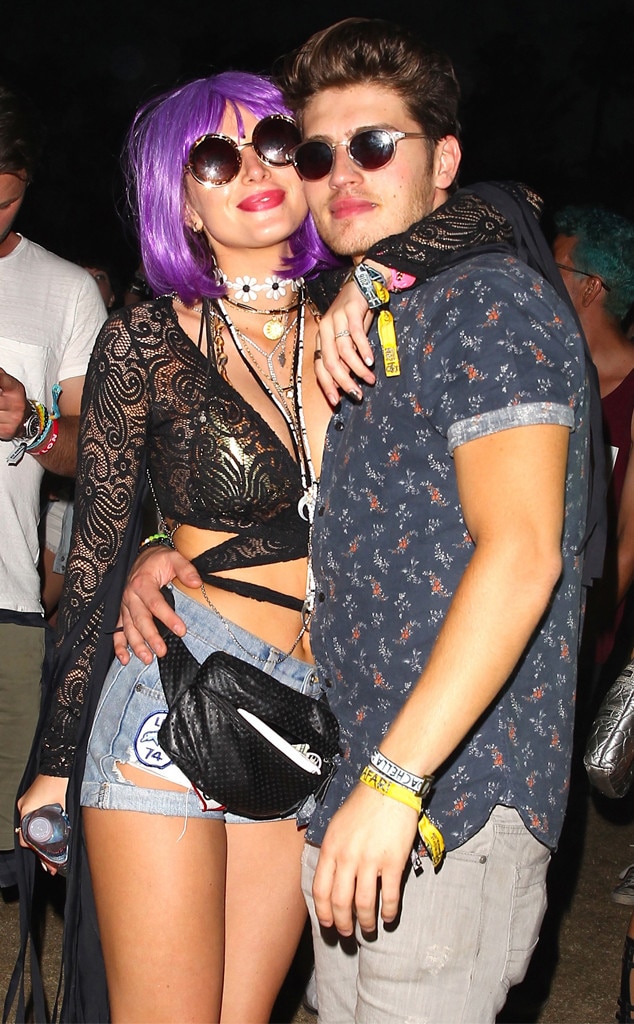 Roger / AKM-GSI
A week later, the actress confirmed to a fan that she is bi-sexual after photos were taken of her kissing Bella Pendergast.
"I love you guys #pride," the actress tweeted after fans aired their support for Thorne amid her revelation.
By the next month, Thorne had her sights set on Posey when photographers caught them mid-smooch in the street. While the two had been linked in the past, it was a surprising turn in Thorne's romantic life as the Teen Wolf actor had shot down previous rumors of them dating, claiming he and Sulkin were pals.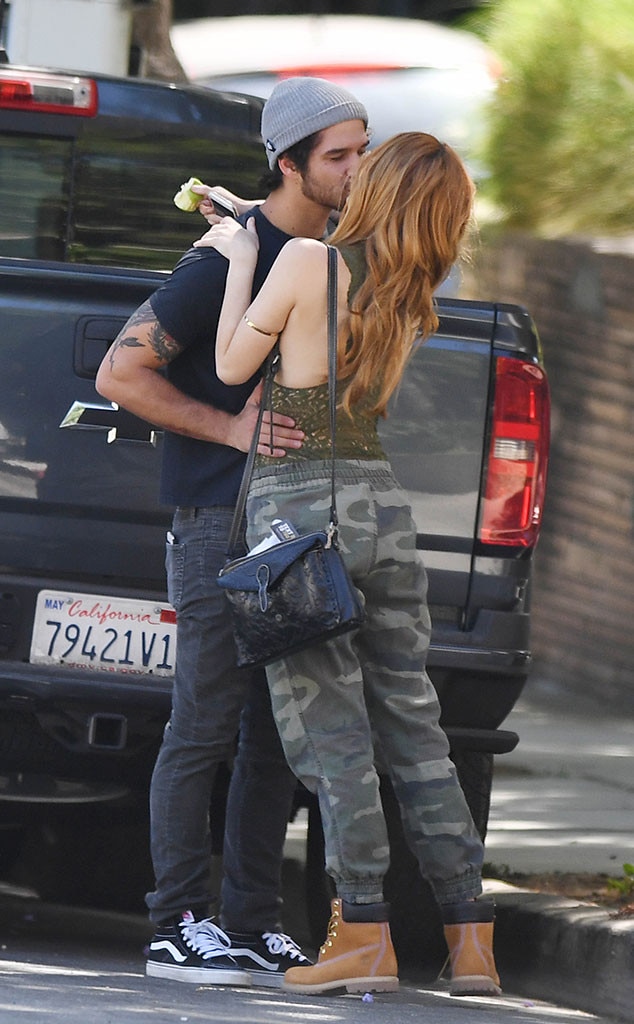 Splash News
"Her boyfriend is actually good friends with me, so we're definitely not dating," he said during an interview with HuffPost Live.
It seems bro code was thrown out the window as the two started going out in late August, a source revealed to E! News. "They are hanging out and testing the waters and seeing where it goes," the source said. "Bella really likes Tyler. It's new, but she hopes it will get to a more serious point. She loves being in a relationship and dating one guy at a time; she is really excited about him."
As Selena Gomez knows all too well, the heart wants what it wants.
The feeling appeared to be mutual. The two were inseparable on social media in the following months as Thorne snapchatted herself watching episodes of Teen Wolf and chronicled their weekends spent together by the pool. Their necks were often covered in hickeys and before long, the two started using the L-word.
"Happy birthday my love @bellathorne," Posey wrote on Instagram in honor of Thorne's 19th birthday. "Sorry I was a couple hours late, I was too distracted by your face."
Now, with new photos of her strolling along with Puth, it seems there's another young star distracted by her face. Plus, these tweeted song lyrics may ring an alarm: "I love you but I need another year alone."
Meanwhile, the question remains—do Thorne and Posey even talk anymore?