This
post
was originally published on
this site
.
Nigel Parry/USA Network, Samir Hussein/WireImage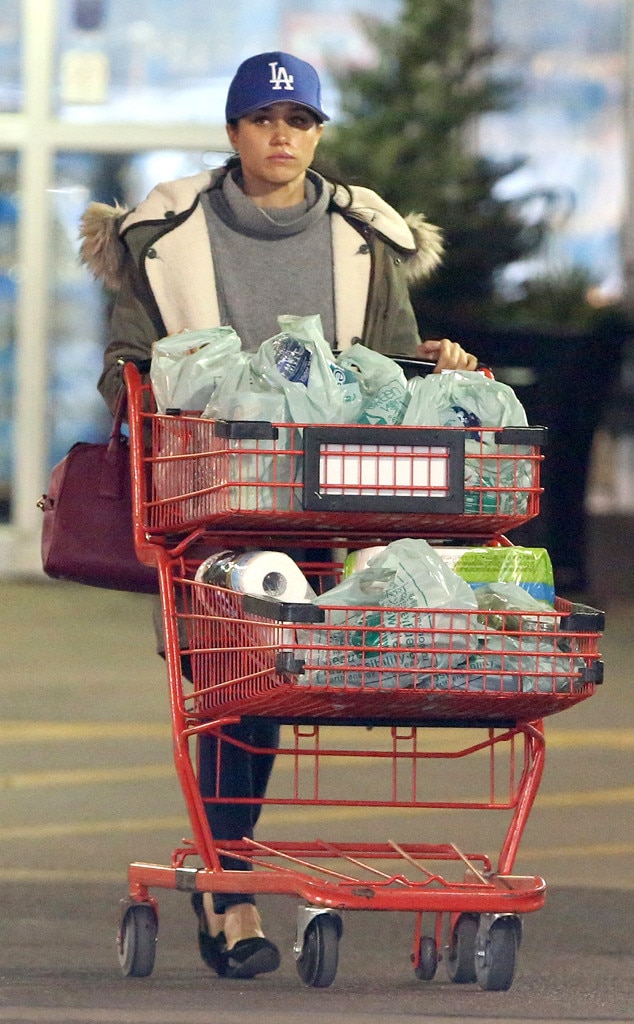 Macca / Splash News
What is it like to be Prince Harry's leading lady? Well, grocery shopping is still involved.
Amid a whirlwind romance with Britain's red-headed royal, Suits star Meghan Markle still seems to be leading a surprisingly ordinary life, complete with food runs and plenty of Oms.
To start, the 35-year-old actress doesn't seem to have a Blue Apron subscription. Instead, she keeps her fridge stocked the old-fashioned way with simple trips to the grocery store. Whether she's visiting her beau at Kensington Palace's Nottingham Cottage or at home in Toronto, Markle hits the market to make sure her fridge is stocked because the lady is a foodie.
Among her must-haves are Tiganello wine, green juice and pasta topped with a slow-cooked zucchini sauce. "The sauce gets so creamy you'd swear there's tons of butter and oil in it, but it's just zucchini, water and a little bouillon," she divulged to Delish.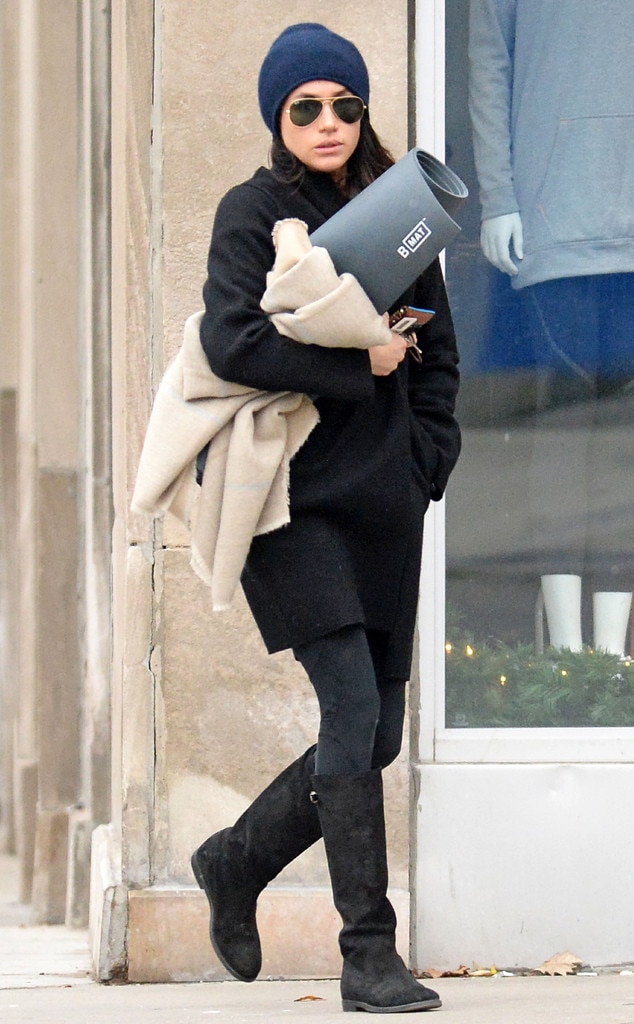 Splash News
The passionate humanitarian balances her favorite dishes with yoga. According to a source, Markle drives herself to a local studio multiple times a week.
On the way home, she might stop by her neighborhood flower shop for a fresh bouquet of peonies, which she has deemed her "weekly treat."
When she's not running the usual errands, Markle keeps her privacy at her Canada home, where, according to a source, she's added cameras for extra security since she began dating Prince Harry.
In between getaways with her famous man, Markle can also return to her native California for visits with her parents and gal pals, including fellow star Priyanka Chopra.
"California dreaming #homesweethome," she wrote on Instagram around Thanksgiving.
While they may not have been able to stroll around town together, Prince Harry did pay a brief visit to Markle in Toronto after he finished his 14-day tour of the Caribbean and she wrapped up filming.
E! News learned the couple "wanted to have time alone and to be together" before the holidays. "Harry has been traveling and wanted to make time to see Meghan," a source said. "They wanted their time together to be private."
Maybe one day they'll be pick up produce and peonies together.