This
post
was originally published on
this site
.
Listen, there's no denying the fact that this week has been quite a whirlwind for Ryan Reynolds.
Between the award season hoopla, red carpet photo calls and too-cute-for-words family moments, it's safe to say that everything is coming up roses for the Canadian star.
And while Reynolds has been in the business for years, it seems as though this week in particular has been all that more special for the 40-year-old father of two.
So without further ado, let's investigate all the reasons why he's having the best week ever…
1. Critics' Choice Awards: Things definitely started on a high note for Reynolds, as Sunday evening brought about tons of heartfelt moments, meet-and-greets (more on that later) and awards. Reynolds took home the Critics' Choice Award for Best Actor in a Comedy for the hit film Deadpool. But that wasn't all, he also was named the Entertainer of the Year. Impressive stuff!
2. Golden Globe Awards Nominations: But the excitement didn't end there! Reynolds received a Golden Globe nomination for his role as Deadpool. Shortly after the exciting news was made public, Reynolds released the following statement to E! News: "I'm honored to be nominated by the HFPA for a Golden Globe. And possibly more honored the film itself is being recognized this way. As we speak, the entire Deadpool team is engaged in a grotesque, early morning tickle-fight."
Rob Latour/Variety/REX/Shutterstock
3. Hollywood Walk of Fame: Cut to Thursday, and wouldn't you know that Blake Lively's adorable other half was in Los Angeles to get his very own star on the Hollywood Walk of Fame. Reynolds thanked his family and friends during his acceptance speech and posed next to the newly created star.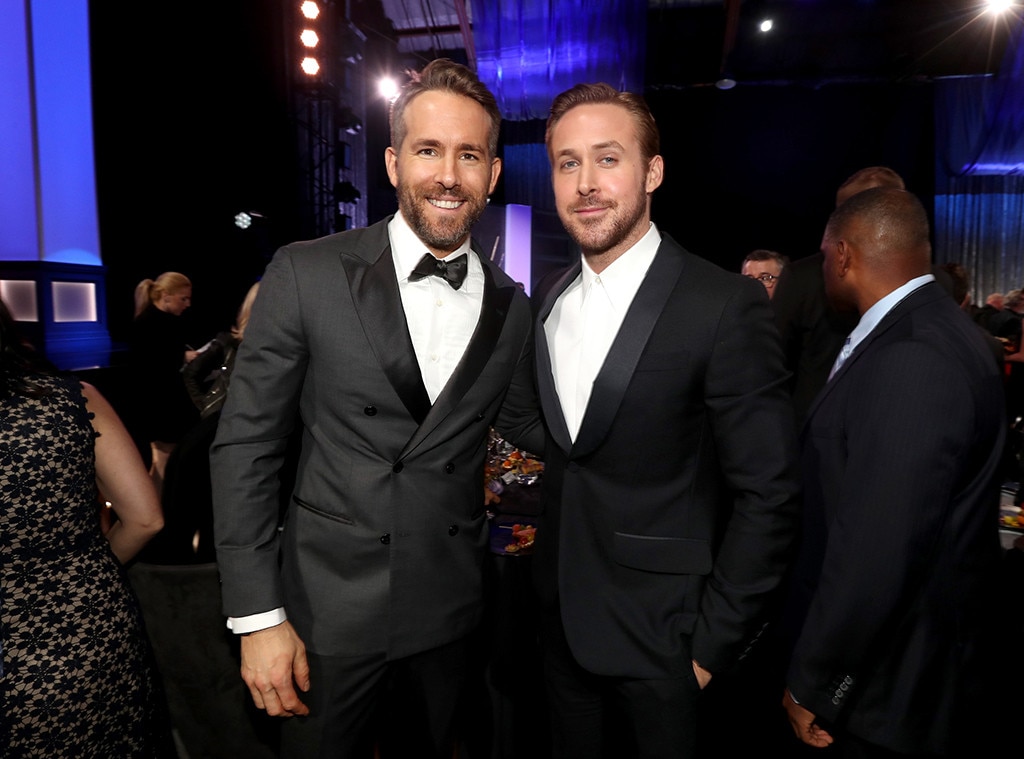 Christopher Polk/Getty Images for The Critics' Choice Awards
4. A Family Affair: But let's get real, people. The real crowd pleaser was none other than Reynolds' beautiful family, specifically his daughters. That's right, Lively and Reynolds' two bundles of joy made their big debut while their father received the iconic honor. Too bad we still don't know his youngest daughter's name…
5. The Ryans: And well, whaddya know, we saved the best for last. Kidding. Sorta. Back on Sunday night, Mr. Ryan Reynolds met and posed for photos with another fellow award season hottie, Mr. Ryan Gosling. The two Ryans laughed while the crowd pulled out their phones faster than you can say selfie. Thankfully, images of the two humble-yet-hunky actors have found their forever home in the internet.
There you have it—the wonderful week of Ryan Reynolds!