This
post
was originally published on
this site
.
Like many celebrities, Gigi Hadid has often been body shamed online, despite having a figure that got her two Victoria's Secret Fashion Show gigs.
Now, the 21-year-old model is speaking out about dealing with an autoimmune disease that could affect her weight: Hashimoto's disease.
"My metabolism actually changed like crazy this year," she told ELLE magazine this week at the Reebok #PerfectNever campaign event. "I have Hashimoto's disease."
"It's a thyroid disease, and it's now been two years since taking the medication for it, so for the VS show I didn't want to lose any more weight, I just want to have muscles in the right place, and if my butt can get a little perkier, then that's good," she said.
Hashimoto's disease, also called Hashimoto's Thyroiditis, causes a person's immune system to attack their own thyroid. If left untreated, it leads to hypothyroidism, which means her thyroid is unable to produce enough hormones to help regulate her metabolism. That condition leads to weight gain, increased sensitivity to cold, a puffy face, hair loss, fatigue, muscle weakness and aches, the development of a goiter and other side effects.
In addition, people who suffer from Hashimoto's disease are also genetically predisposed to developing other autoimmune diseases.
Fortunately, those suffering from either Hashimoto's disease, hypothyroidism or both can be treated for life with daily doses of pills containing synthetic thyroid hormones, or levothyroxine.
But a person's thyroid hormone levels can fluctuate, especially due to life changes such as other illnesses, stress or pregnancy, so regular blood tests are mandatory to determine if medication doses need to be altered. In between those tests, a patient may become hypothyroid if they are not getting enough synthetic hormones, or even hyperthyroid if they are getting too much, and that condition causes a whole new list of health problems, including weight loss.
Several other celebrities have spoken openly after their own battle with Hashimoto's and other thyroid diseases.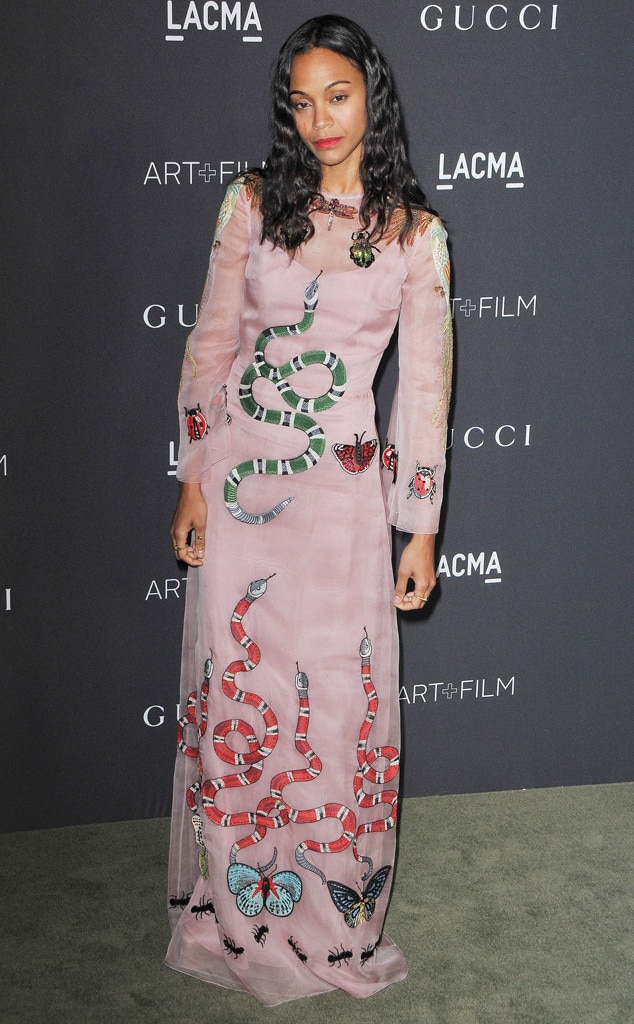 Sipa via AP Images
1. Zoe Saldana: The 38-year-old Star Trek actress talked about her ailment in an interview with Net-a-Porter's The EDIT earlier this year.
"You create antibodies that attack your glands, so you have to eat clean," she said.
Saldana maintains a strict diet, out of choice—both she and husband Marco Perego are gluten and dairy-free.

Tamarra/GC Images
2. Gina Rodriguez: "It's always been a battle for me with weight," the 32-year-old Jane the Virgin star told Health magazine in August. "Keeping weight off is very difficult because my metabolism is pretty much shot, which to me felt like a curse when I was 19. As an actress, I would say, 'Seriously? In a world that's so vain, I have to deal with the disease that makes you not keep weight off?'"
"But it actually became a blessing because then I got to represent not only women and Latinas but also women who are dealing with this disease," she added.
Rodriguez also told Health she maintains a gluten-free diet and exercises regularly.
"If I can at least walk for 20 minutes a day, it's extremely helpful for my thyroid gland," she said. "Running, boxing, jump rope and hitting the heavy bag are my workout constants."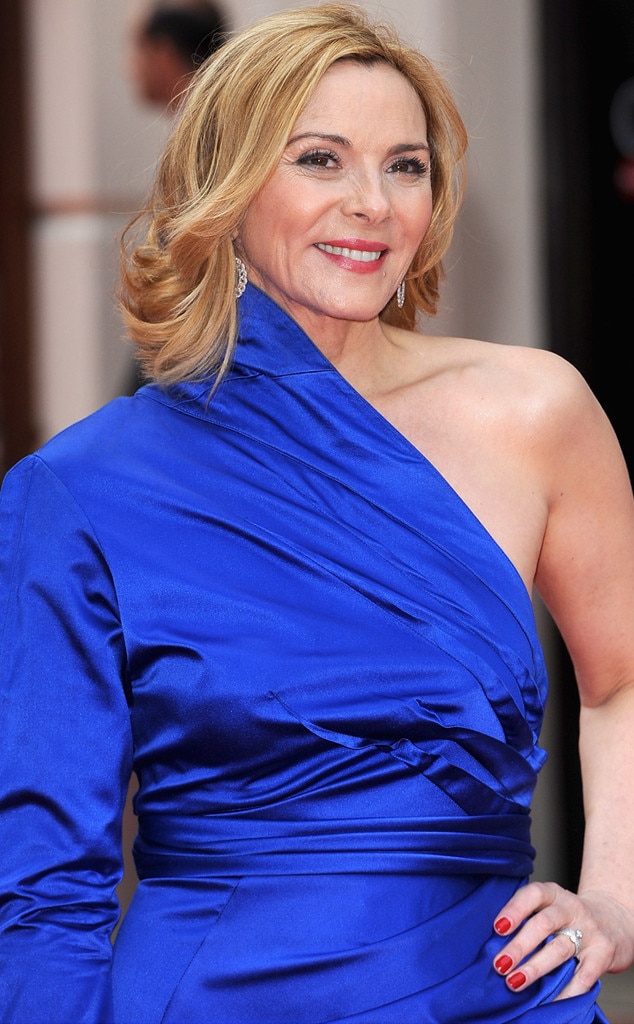 Ben A. Pruchnie/Getty Images
3. Kim Cattrall: Sex and the City's Samantha Jones was diagnosed with Hashimoto's disease in 1998, the year the HBO show's first season aired.
"I'd always had a lot of energy but it dropped and I knew that something was off and I had some hair loss," the 60-year-old star told the U.K. newspaper The Express in 2012. "If your thyroid is out of whack, you're screwed, as it's your body's thermometer and you can't function. Now I'm on thyroxine and get my blood tested twice a year."
Cattrall also said she diets to maintain a healthy weight.
"My weight is my Stradivarius so I've got to be in tune with it," she added.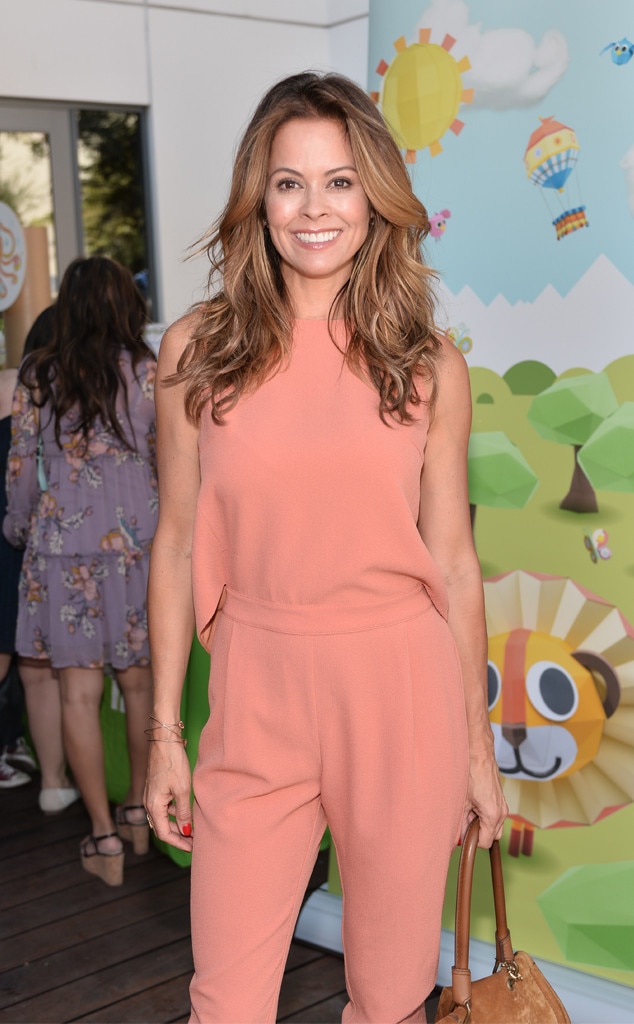 Stefanie Keenan
4. Brooke Burke-Charvet: The 45-year-old former Dancing With the Stars host made headlines in 2012 when she revealed she had thyroid cancer. She underwent surgery to remove her thyroid gland, which effectively made her hypothyroid, and is treated with medication.
However, before Burke-Charvet was diagnosed with cancer, she already had Hashimoto's disease.
"Being a woman devoted to living a healthy lifestyle with no health concerns other than chronic fatigue and Hashimoto's, I casually blew off my doctor's recommendation to get a thyroid ultrasound after he felt a lump in my neck during my routine physical," Burke-Charvet wrote on ModernMom.com.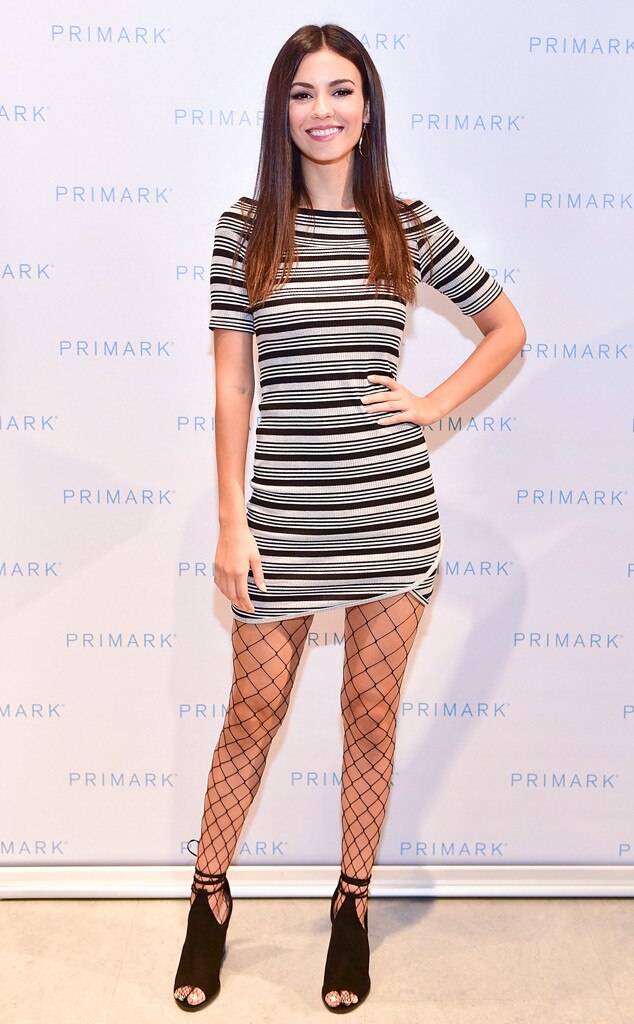 Lisa Lake/Getty Images for Primark
5. Victoria Justice: The 23-year-old Nickelodeon actress was diagnosed with Hashimoto's disease several years ago.
"They had put me on this thyroid medication, and I think the levels were too high for me because it caused my skin to break out," Justice told Health magazine in 2015. "All my life I've always had great skin, so it was really devastating."
"Also, at first, I was losing a lot of weight, then I went on tour and I started gaining weight, and it was the most I'd ever gained in my life," added the actress, who is 5'5″. "I was, like, 115 pounds. Then when I filmed a movie last summer, I actually went under 100 pounds. It was crazy, but things have leveled out, and I'm back to normal."
"I still have Hashimoto's," she added. "But my numbers are back to normal, and I'm not on medication. I feel good."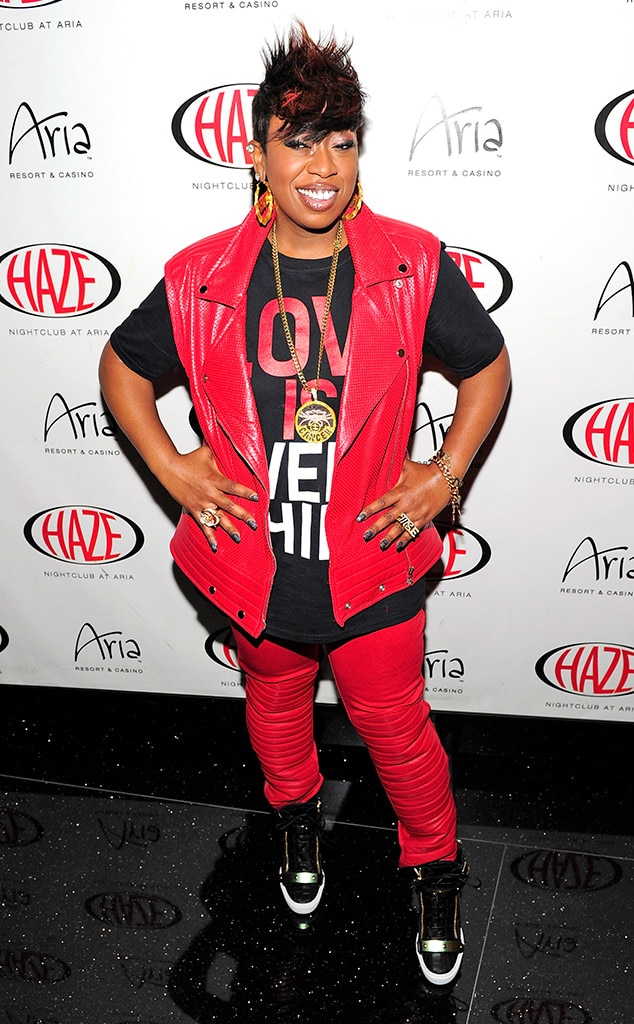 Steven Lawton/FilmMagic
6. Missy Elliott: The 45-year old famed rapper was in 2008 diagnosed with Graves' disease, an autoimmune disease characterized by hyperthyroidism, or overactivity of the thyroid gland.
The ailment caused her to lose weight and suffer from other side effects.
"It causes hair loss, your eyes bulge," Missy told Billboard. "My blood pressure was always up from just overworking."
The rapper takes medication to control the disease.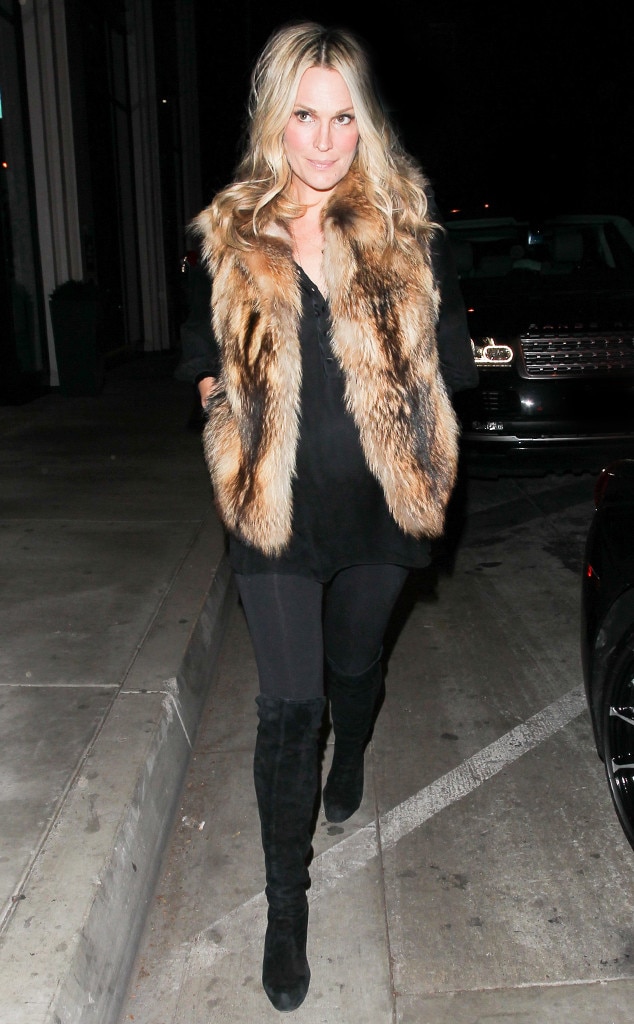 AKM-GSI
7. Molly Sims: The 43-year-old model's thyroid levels went haywire after she gave birth to her son Brooks in 2012. she suffered from post-partum thyroiditis, characterized by hyperthyroidism followed by hypothyroidism, as well as an enlarged thyroid gland.
Sims wrote on her website that she gained 65 pounds during her pregnant and that after welcoming her child and being given permission from her doctor to begin working out, she was unable to lose weight.
"For over three months I kept trying to lose weight to no avail," she wrote. "People kept telling me that this was normal, that I was overreacting, that this was all part of 'baby weight,' but something just wasn't sitting right with me. My neck was a thick as a football player. There was no way this was all due to pregnancy pounds."
Her doctor ordered an ultrasound, which revealed an enlarged thyroid with irregular growths. She underwent a biopsy, which thankfully came normal, and was put on thyroid medication.
"It worked!!!!!" she wrote. "I started dropping weight and feeling better almost instantly."