This
post
was originally published on
this site
.
Courtesy KourtneyKardashian.com
We've seen inside Kris Jenner's house at Christmastime, and now Kourtney Kardashian is giving fans an inside look at her home around the holidays. Naturally, it's as festive as you'd imagine.
Kourtney shared pictures and details on her website and app, describing how and why she chose to have multiple trees instead of just one main one. "Christmas is my favorite holiday, and I love to get into the spirit by decorating a bunch of trees! We ended up with 6 trees this year!" she dished. "Two huge trees in the entryway, one in the living room and one in each of the kids' rooms."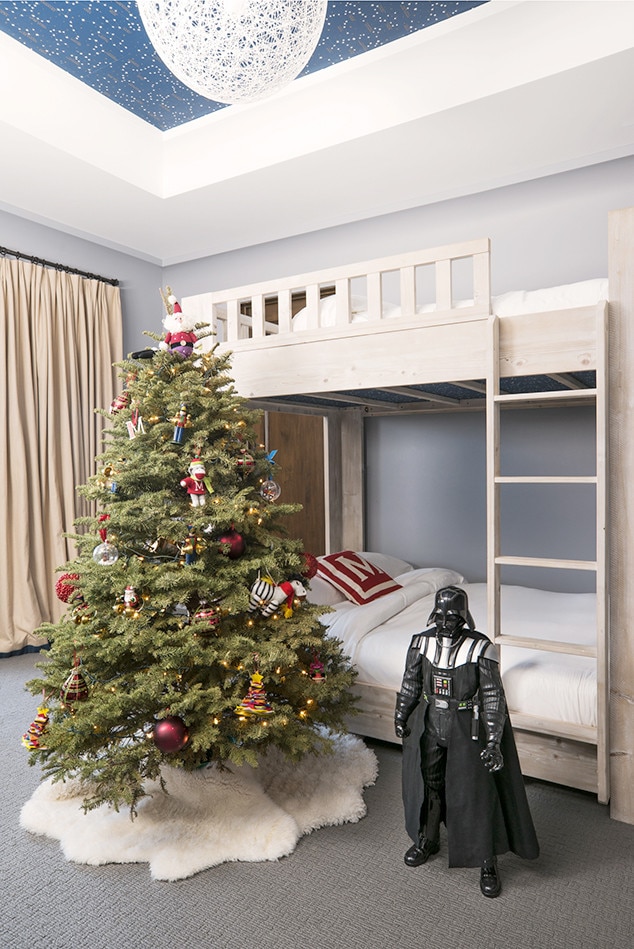 Courtesy KourtneyKardashian.com
Each kid scoring his/her own tree? Sounds amazing! Mason Disick, Penelope Disick and Reign Disick are three lucky children. Like her mom, Kourtney enlisted Jeff Leatham to help bring her Christmas dreams to life. "I have decorated our large trees in the past with friends and with help from the kids but now I have Jeff Leatham's team come over and help," she dished.
"This year for our main trees I was going to start all over with new decorations but Jeff was over and he asked, 'Aren't the kids excited about seeing all these animal decorations from last year because that's what it's all about?'…and he was right!"
So the Keeping Up With the Kardashians star kept her animal ornaments but had Leatham add some "matte cream globe ornaments" to "soften the vibe."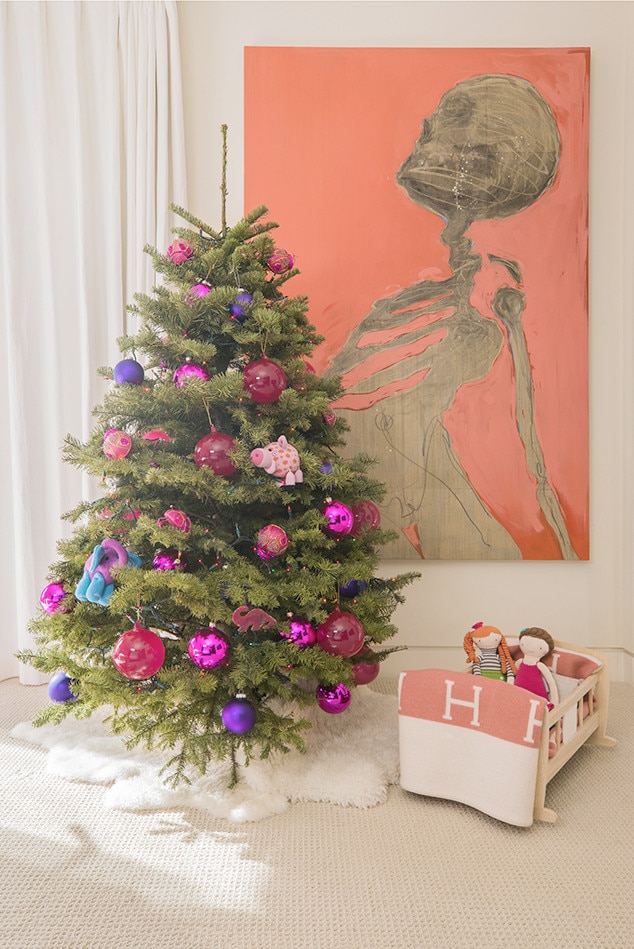 Courtesy KourtneyKardashian.com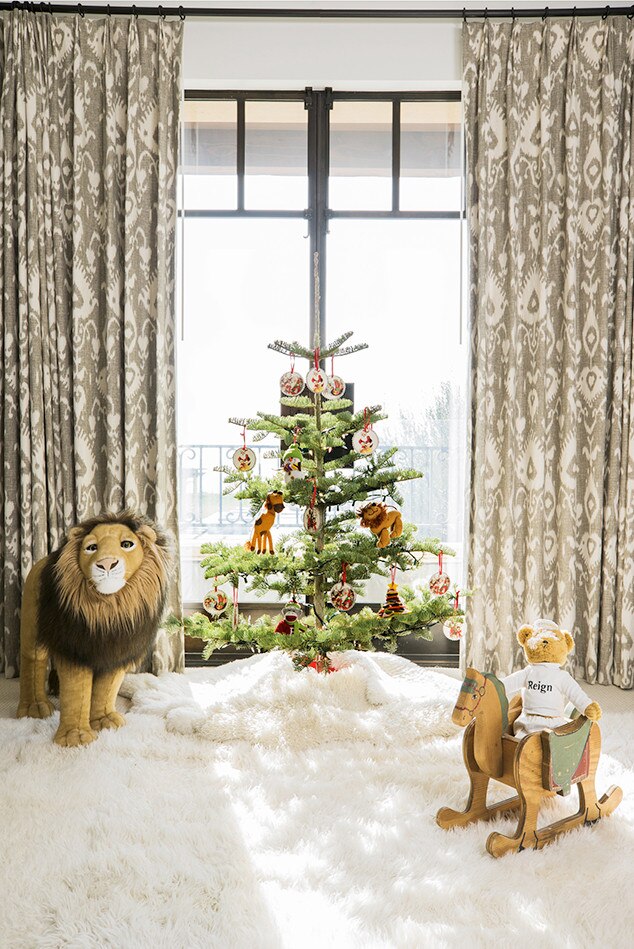 Courtesy KourtneyKardashian.com
When it came to her kids' trees, however, Kourtney gathered them as a group to go and pick them out. "It's always really fun to get out the decorations with my kids and go through them and see what we're into or not into each year," she explained. "I have a lot of decorations my mom has given me that were in our home when I was growing up…I love certain things that are very traditional that we've had forever. But I also love when the Christmas decorations mix in well with the decor of my home, which has changed over the years."
Whether she's going traditional or mixing it up, Kourtney's Christmas style is getting us ready for Santa's arrival.