This
post
was originally published on
this site
.
Frazer Harrison/Getty Images for AFI
Awkward or heartwarming reunion? The first of several?
Emma Stone ran into her ex, fellow actor Andrew Garfield, at the 17th annual AFI Awards at the Four Seasons hotel at Beverly Hills Friday afternoon, more than four months after they were first spotted together since their 2015 split. Her latest film, La La Land, and his latest movie, the Mel Gibson-directed Hacksaw Ridge, are among 10 chosen as the AFI Movies of the Year for 2016.
Garfield, 33, walked over to Stone's table and sat in an empty seat next to her. The two chatted and the 28-year-old actress was heard telling him, "I feel so much better," E! News has learned.
He then stood up and continued talking to her and La La Land director Damien Chazelle, while keeping his hand on the actress' shoulder. Garfield also chatted with Gibson and director Martin Scorsese at the event.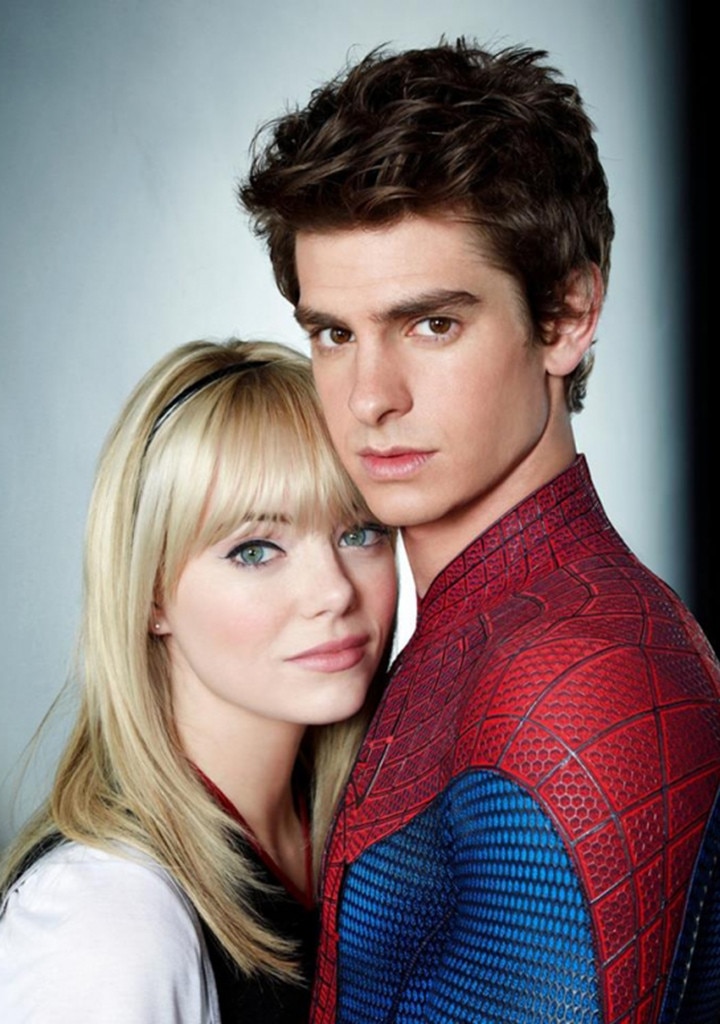 Columbia Pictures
Stone and Garfield met on the set of The Amazing Spider-Man in 2010 and dated for four years. A source told E! News in October 2015 the two broke up two months prior.
They were photographed for the first time together since their breakup a year later, in August 2016, walking and laughing on the streets of London. At the time, a source told E! News, "There is definitely still love for each other there. They remain close and are on good terms."
Last fall, Vogue reported Stone was single and quoted her as saying Garfield is "someone I still love very much."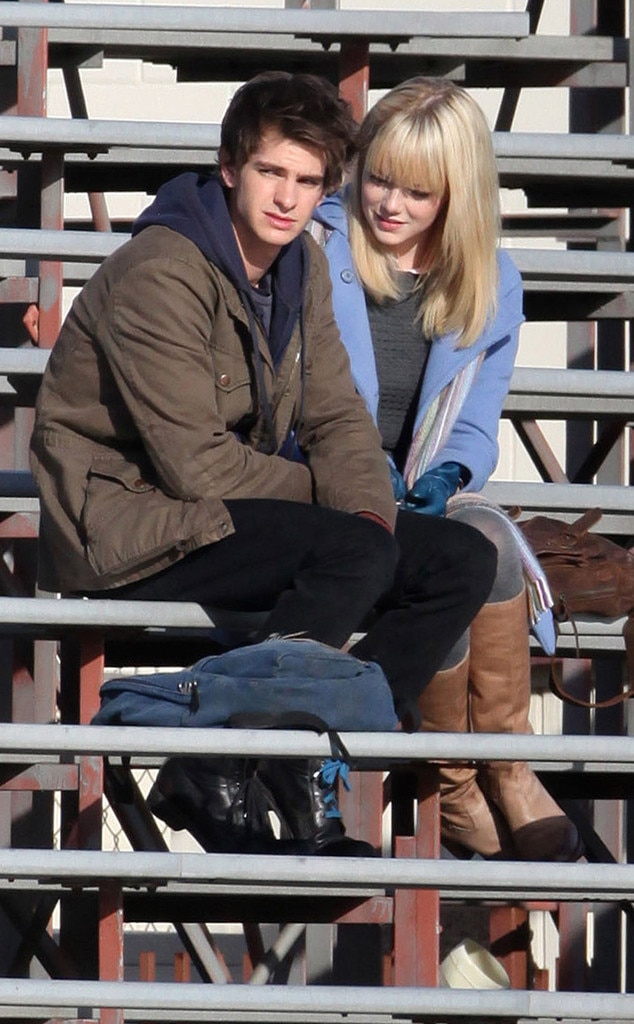 JAXN/GSI Media
Garfield recently reminisced about one of their happier times together—at the "Happiest Place on Earth." In a W magazine video posted Wednesday, the actor talked about celebrating his 29th birthday at Disneyland with Stone and friends in 2012, while high.
"We ate pot brownies," he said. "It was literally heaven. How about Space Mountain three times in a row? I freaked out on It's a Small World. I was like, 'It is a f–king small world.'"
It sure is; The two are likely to bump into each other quite a bit this award season as both are nominated for awards at Sunday's 2017 Golden Globes for their recent roles. They also received Screen Actors Guild Award nods. The 2017 SAG Awards take place on Jan. 29.
On Jan. 24, the nominations for the 2017 Oscars will be announced and it is possible both will receive nods.
Stone and Garfield appeared to have avoided public post-breakup reunions during this award season until Friday.
They both attended the 2016 Critics' Choice Awards in December and promoted their films at the 11-days-long 2016 Venice Film Festival and were not spotted together at either event.
The last time both Stone and Garfield were invited to the same major award show before that was in April 2015, about four months before their split was confirmed. They were nominated for Best Kiss for their kiss in The Amazing Spider-Man 2. Neither star attended the ceremony.
The last award show Stone and Garfield attended together was the 2012 Tony Awards.
In 2011, months before they began to be photographed together on dates, both attended the Golden Globes separately and later partied together at Sony Pictures' after-party. Stone was nominated for her leading role in the comedy film Easy A, while Garfield was nominated for his supporting part in The Social Network. Neither star won.
Watch E!'s live 2017 Golden Globes red carpet coverage starting at 4 p.m. ET/1 p.m. PT this Sunday. Following the ceremony on NBC, tune back in to E! for our live After Party special at 11 p.m. And catch our Fashion Police special Monday, Jan. 9, at 8 p.m.