This
post
was originally published on
this site
.
Max Mumby/Indigo, Tim Graham/Getty Images
If Diana was the people's princess, then Kate Middleton is very much their down-to-earth duchess.
Much like Prince William's late mother, Kate is warm and approachable in her dealings with the public. We see her hugging young children, playing games and even smiling for selfies with fans—she is royal, in every sense of the word, but in a hands-on way that wasn't always necessarily associated with the monarchy.
Christopher Warwick, a royal historian and author of Her Majesty, a book chronicling Queen Elizabeth II's life, tells E! News that the monarchy "started to become more modern in its approach" back in the '80s. "This was due not so much to Diana [who married Prince Charles in 1981], but to the queen, who guides the monarchy," says Warwick.
"Obviously, the advent of Diana did a great deal to hasten that [modernization]," he says, "because Diana was a different kind of royal person…she broke the mold when it came to the image of a princess."
The historian is careful not to "put Diana on a pedestal," pointing out that she "did exactly the same" as other members of the royal family in devoting herself to philanthropic causes. What was different with Diana was that she "touched upon areas that have never been touched on before," he says, referring specifically to her work with HIV/AIDS and homeless awareness.
Warwick says that "very clearly" Prince William and Prince Harry "have their mother's influence," something that shines through in the causes they highlight through their work with the Royal Foundation. The princes, and Kate as well, support organizations dealing with mental health, addiction prevention and anti-bullying—all areas that would've once been considered taboo.
Kate, much like Diana before her, has attached herself personally to certain philanthropic initiatives in an effort to end the stigma surrounding them. Earlier this year, for example, the duchess mentioned her own kids, Prince George and Princess Charlotte, as she helped to launch a podcast series about children's mental health with the Anna Freud National Centre for Children and Families.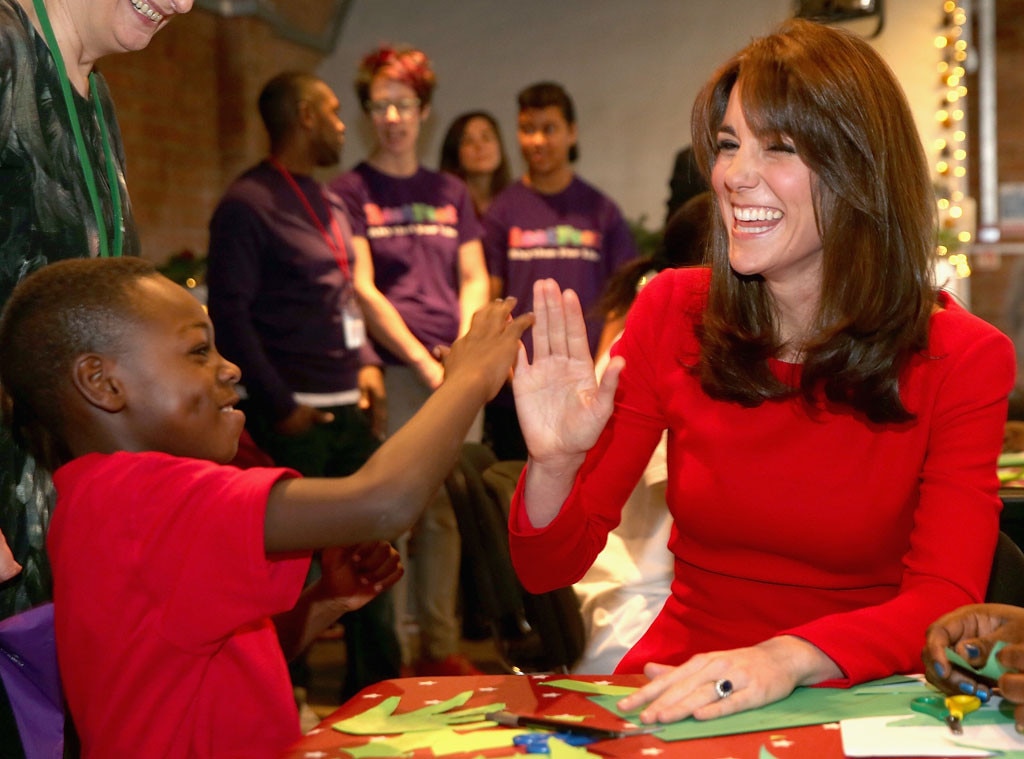 Chris Jackson – WPA Pool/Getty Images
After citing a statistic about one in three adults saying they would be embarrassed to seek help for their children's mental health, Kate urged families to "change the way we all talk to each other about our mental health." She added that she and William both "feel very strongly that we wouldn't hesitate to get expert support for George and Charlotte if they need it."
By bringing her own family into the conversation, Kate once again humanized the royals. Instead of distancing George and Charlotte from the issue at hand, the duchess made a point to say how her kids, just like anyone else's, could face a mental health struggle; and if that were to be the case, she and William would turn to professionals for help just as they encouraged other parents to do.
Diana, similarly, was seen by the public as easier to relate to than, perhaps, other royals in the past. She was a princess, yes, but more importantly, she was a parent. She played with young William and Harry at the beach, visited amusement parks with them and involved them at an early age in her philanthropic work. She was a mother in perhaps a more visible way than other members of the royal family had previously been, and as a result, people felt a connection to her on a personal level.
Today Kate is seen as a doting mother to George and Charlotte. She's not closed off behind castle walls with her children—she's playing with them in the park. Other parents get the impression that the duchess is dealing with the same daily concerns of raising kids that they are, and with this, Kate seems less aristocratic and more approachable. Like Diana, she's able to speak authentically with people rather than at them.
With Diana and again with Kate, the divide between reality and royal life seems to shrink. But, while both women's interactions with the public may be less formal than in generations past, there are some aspects of being a princess that remain the same. Because even though certain protocols have relaxed, Warwick explains, "the expectation of the royal role hasn't really changed at all."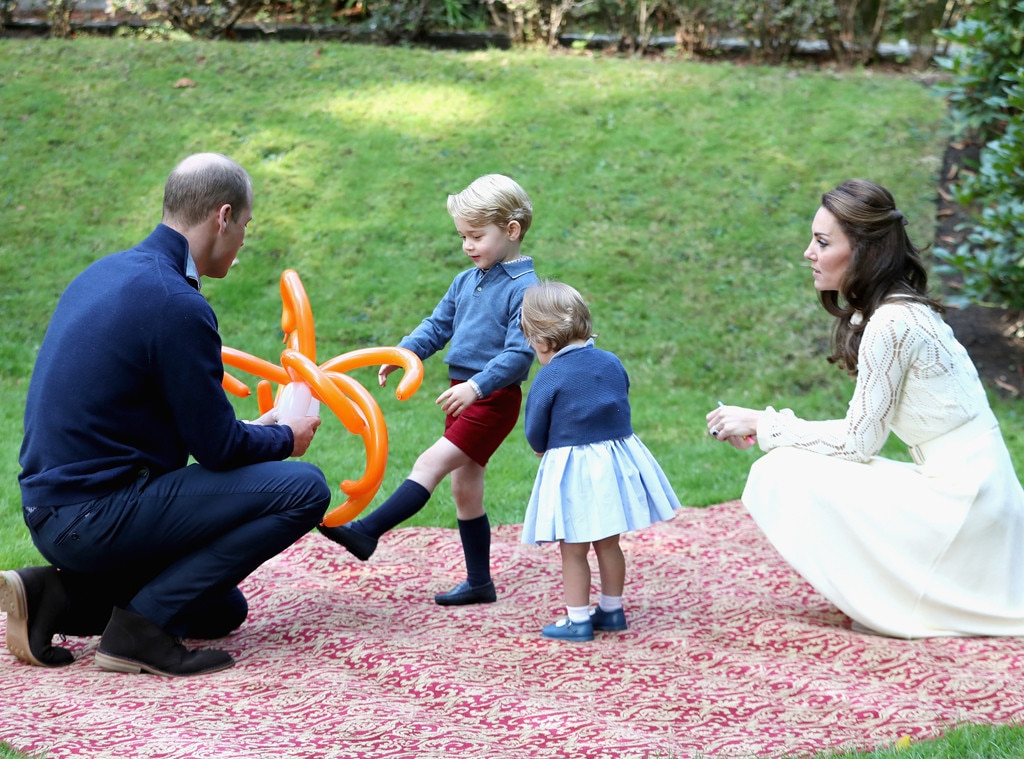 Pool/Sam Hussein/WireImage
The whole work ethos is and always has been philanthropic," he says. "Fundamentally their work is to highlight good causes, and to work for those good causes."
Kate, like Diana, has taken on a number of patronages, but her transition into a royal role has been much more gradual than her late mother-in-law's.
"Kate, in many ways, is still finding her feet as a member of the royal family," says Warwick, "because she's not—and this is probably deliberately planned—but she's not incredibly overworked right now."
Diana, contrarily, "was kind of plunged into the thick of an official royal workload" immediately upon marrying Prince Charles, he adds.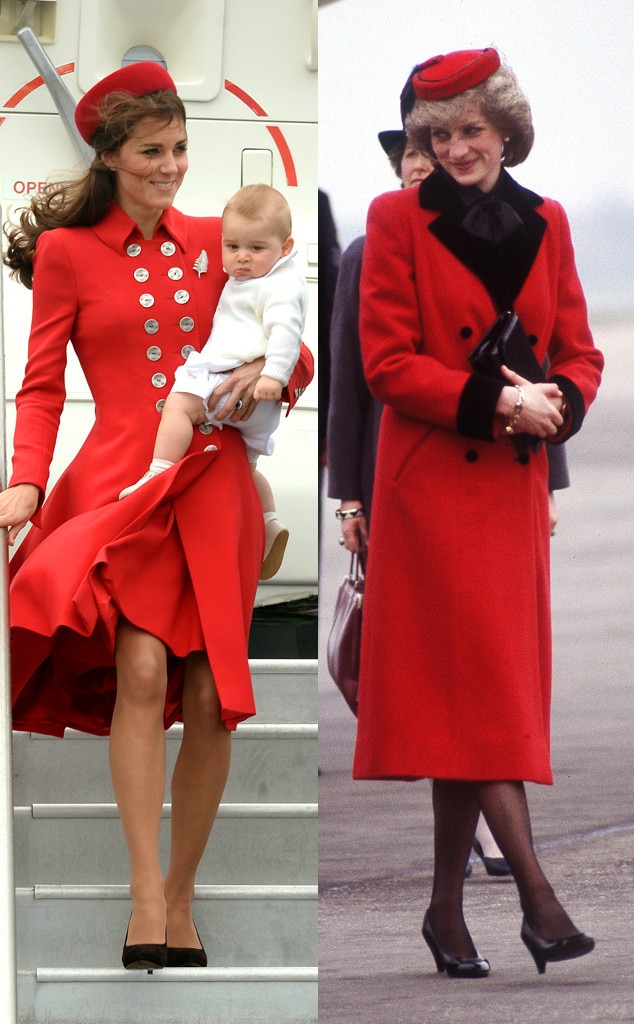 Anthony Devlin/PA Wire/Press Association via AP Images;
Kate and William "are doing it somewhat differently," says Warwick, "and it's no doubt with the full approval of the queen, that it's as though they're having more of a family life than might otherwise have been possible for them."
The modernization of the monarchy has allowed for more flexibility when it comes to family life. The royals get to do things in a way that feels right to them as opposed to practicing each and every age-old custom. Some traditions though—ranging from the Changing of the Guard to the Trooping of the Colour—are likely to stand the test of time.
Because, as Warwick tells us, "Here, it doesn't matter how nasty the elections for prime minster become or the general elections become, we've actually got monarchy, which is an alternative focus, of respect and part of that—a lot of that—is to do with tradition."
"It's kind of one of those things," he says, "where the pomp and the tradition of monarchy is just as important as the work that they actually do, and the symbolism."
And doing good for others will never go out of style.