This
post
was originally published on
this site
.
The bank is knocking on Tori Spelling and Dean McDermott's door.
In a new lawsuit filed on Monday, City National Bank is suing the celebrity couple for allegedly failing to fulfill payments on a loan stemming from four years ago. According to the Los Angeles Superior Court documents obtained by E! News, in December 2012, the couple borrowed $400,000 from the bank with a promissory note. Per their agreement with the bank, the couple was expected to make monthly payments plus interest according to the terms of the note.
As of Dec. 2, the couple allegedly have failed to pay and currently owe $185,714 plus an additional $2,407 in interest and $681 in late charges for a total of $188,803.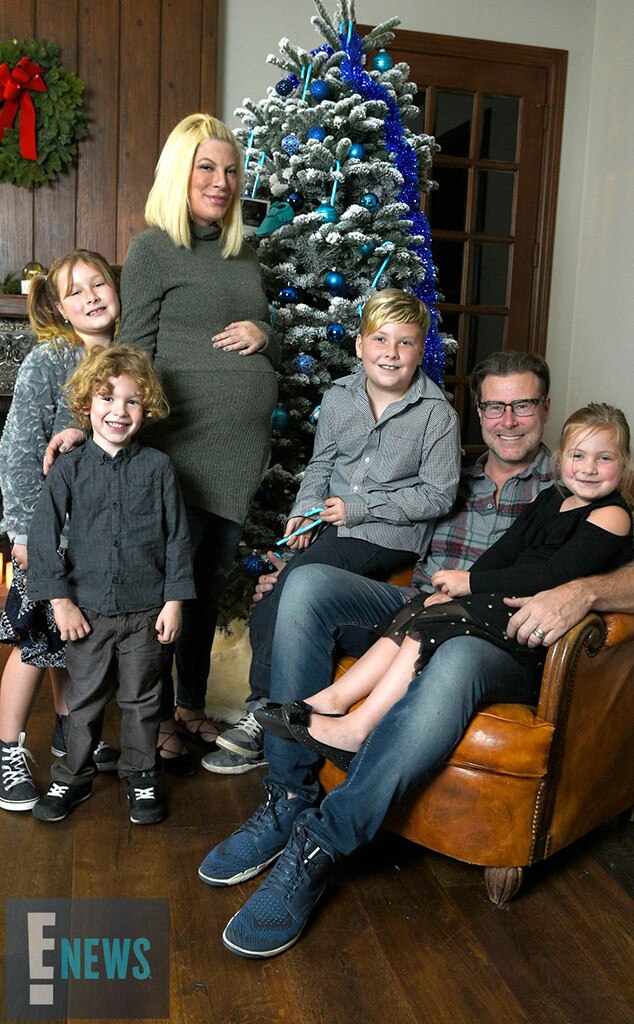 Michael Simon/startraksphoto.com
Additionally, the bank is asking Spelling to pay back $17,149 more that she allegedly overdrew in September and has yet to repay. Ultimately, the bank is asking both debts to be paid in full in addition to any interest accrued and attorneys fees.
This is not the first time the stars have been taken to legal task over their finances. In January, American Express sued the expectant mother for failure to pay a $37,981.97 balance. Then, in November, she was slapped with another lawsuit by the company for failing to pay $87,594.55 on one of her American Express platinum credit cards. There is no confirmation whether or not the two lawsuits are related.
In September, E! News confirmed that on Aug. 11, a judge ordered Tori to repay the full $87,594 amount, plus $855 in court fees.
Spelling, who famously inherited only $800,000 of her famous father's estate, has been open about her financial problems in the wake of her lavish upbringing.
"It's no mystery why I have money problems. I grew up rich beyond anyone's wildest dreams. I never knew anything else," she wrote in her 2013 memoir, Spelling It Like It Is. "Even when I try to embrace a simpler lifestyle, I can't seem to let go of my expensive tastes. Even when my tastes aren't fancy, they're still costly. I moved houses to simplify my life, but lost almost a million dollars along the way."
Now, with a baby boy on the way to join her family of six, the star will soon have another mouth to feed.
"I feel so responsible for so many people and I can't do it," she said in a 2014 episode of her reality show, True Tori. "[I can't handle] the responsibility of having to take care of so many people financially."