This
post
was originally published on
this site
.
Jeanne Phinney Photography
The holiday season can be tough for those who lost family members, and Chris Pratt is feeling it these days.
The Passengers star lost his father to multiple sclerosis while filming Jurassic World, but Pratt is keeping his spirit alive by helping break ground on the Dan Pratt Memorial Teen Center, which will be part of the Boys & Girls Club of Snohomish County. Pratt attended the Groundbreaking Celebration to help with the initial dig, talk about his memories with the Boys & Girls Club and give a check for $500,000. Yes, those are tears flowing down our cheeks.
Is this not the best early Christmas present ever?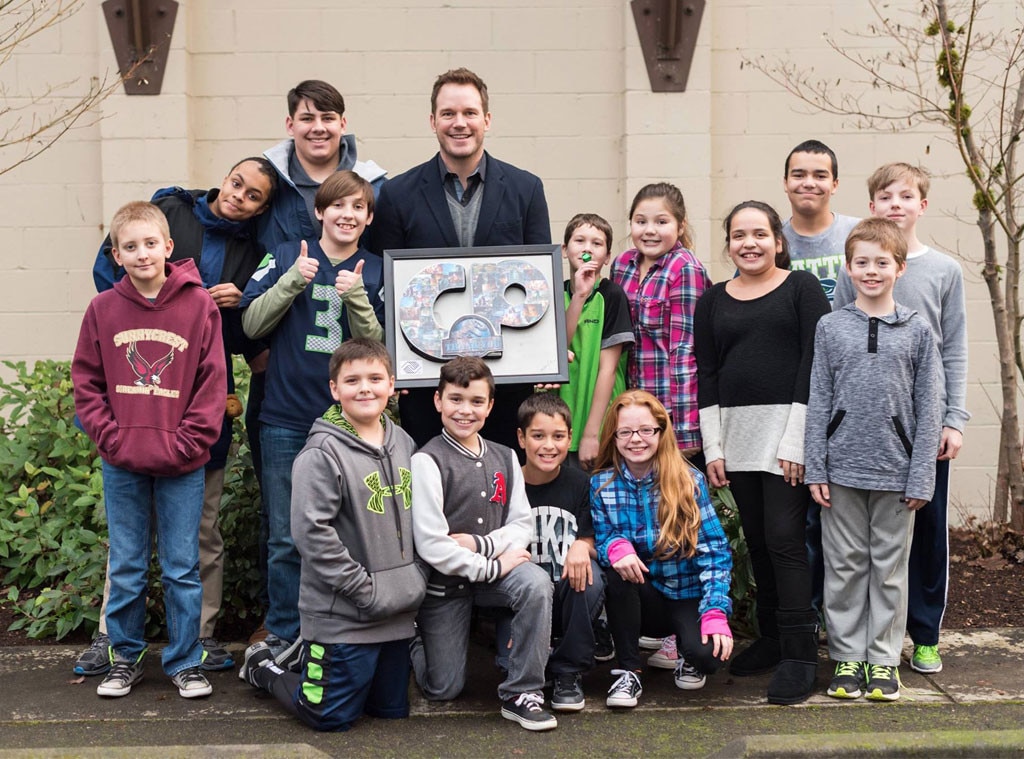 Jeanne Phinney Photography
Perhaps even more heartwarming, however, was Pratt's message on Facebook about the event. "I have never been more grateful in my life. My hometown of Lake Stevens, Washington just broke ground on the Dan Pratt Memorial Teen Center. Thank you so much to the folks at Omaze for all your hard work, and to all the people around the world who donated through the campaign," Pratt wrote. "We couldn't have done it without you. I just handed the teen center committee a $500,000.00 check like on publishers clearing house. What a trip! That's half a million dollars! We broke ground! It's gonna be fabulous too! The plans are amazing."
Pratt then opened up about his dad.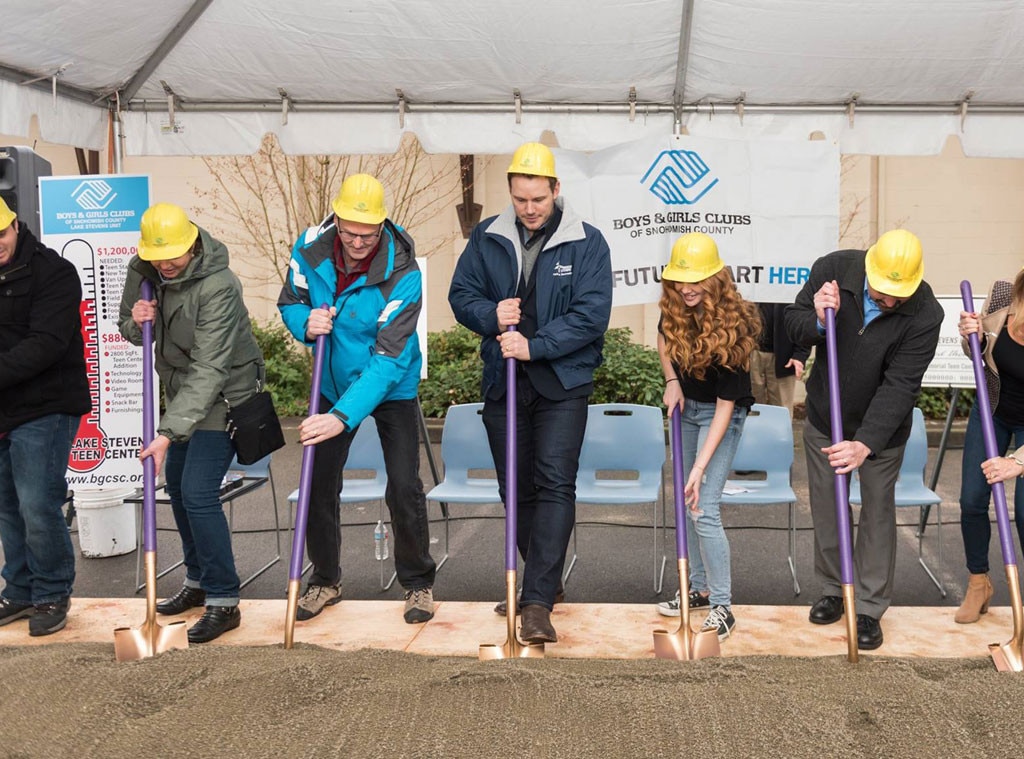 Jeanne Phinney Photography
"Who is Dan Pratt? I was raised by one of the toughest SOBs on the planet. Dan Pratt made me who I am. He was a funny, thick skinned, hard working man who commanded respect for authority," he wrote. "My dad coached me and so many other kids in Lake Stevens in every sport and was a pillar of his community. He affected a lot of young men. Ask anyone who knew him, he was a certified bad ass. And now his memorial teen center will help keep kids out of trouble for many years to come. His legacy will live on. #Godisgood."
The Guardians of the Galaxy star opened up about his tumultuous relationship with his father in British GQ and admitted he didn't take the proper time to grieve. Because he was filming at the time of his father's death, Pratt continued to work and didn't address his grief until work began on Guardians of the Galaxy: Vol 2.
"The truth is I ripped open some wounds that had been healing for some time," Chris confessed. "And I didn't want to. But I knew it was right for the moment…There are wounds that are never going to be totally healed. It would probably make for a better story if it was some emotional thing that I hadn't dealt with…When we face the death of a parent, you sometimes feel regret that you didn't fully embrace what you had."
Chris previously discussed Dan's death in 2015. "I knew, being the lead in the movie, that I was really responsible for everybody's attitude," the actor told the American edition of GQ. "So I compartmentalized it all and dealt with it in my own way, but not openly for people to see."