This
post
was originally published on
this site
.
Scores of Carrie Fisher's fans flocked to the Hollywood Walk of Fame to pay tribute to the Star Wars actress after she died. But there was no star in her name to be found. So they created one.
The fans laid candles, roses, cinnamon rolls and lightsaber toys on a previously blank star, one of several on the famed sidewalks, with the words "Carrie Fisher, may the force be with you always" and "Hope" scrawled on it. A red velvet rope was later placed around the makeshift memorial.
Some fans arrived dressed as Jedis, Stormtroopers as well as Rey and Kylo Ren—the latter of who made their debuts in the latest movie in the Star Wars trilogy, Star Wars: The Force Awakens. A man dressed as Darth Vader, a popular street performer on the tourist-packed Hollywood Boulevard, also paid his respects.
Chris Pizzello/AP/REX/Shutterstock, Kevork Djansezian/Getty Image
Fisher, who rose to fame playing Leia in the hit film franchise, died Tuesday at age 60, days after suffering a cardiac event on a plane. Her co-star Mark Hamill, who played Leia's twin brother Luke Skywalker, posted on his Twitter page a fan's photo of her decorated makeshift Hollywood star.
"She took a little piece of all of us with her. #TooSoon," he wrote.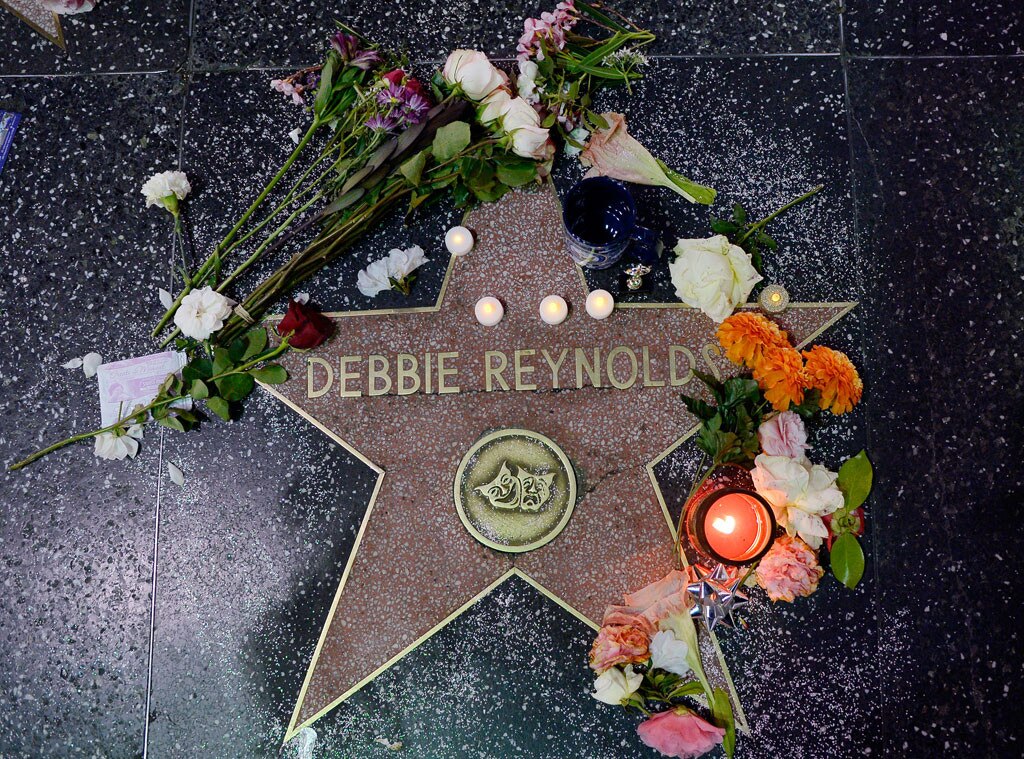 Kevork Djansezian/Getty Images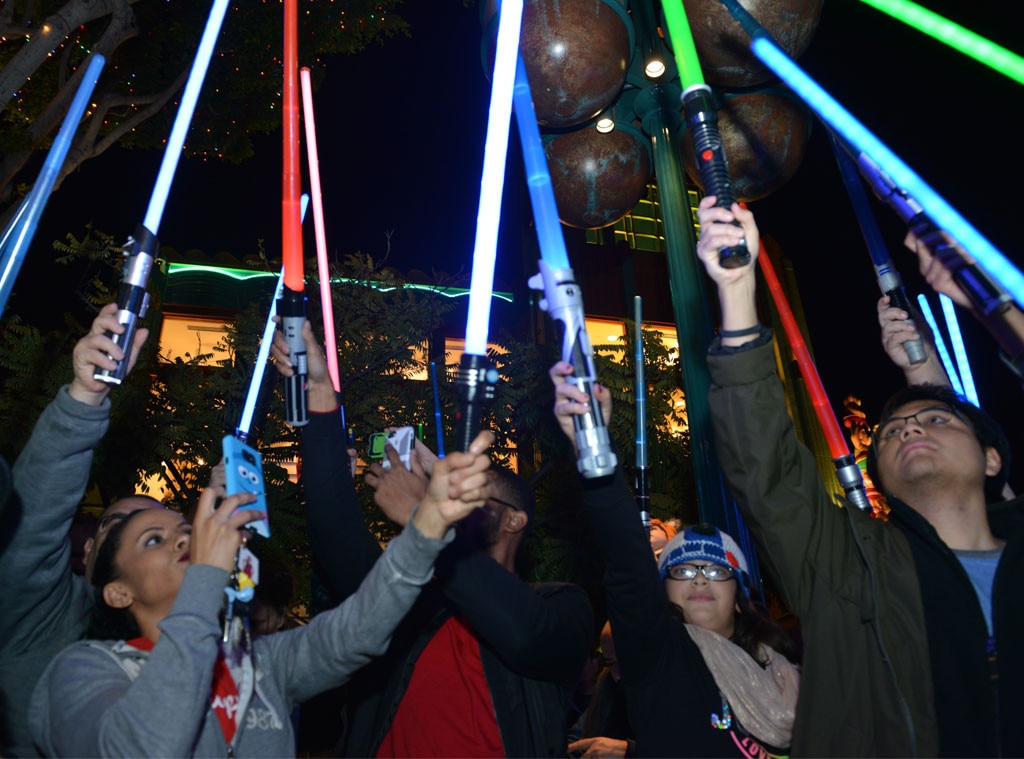 Aydin Palabiyikoglu/Anadolu Agency/Getty Images
On Wednesday, a day after Carrie's death, her mother and fellow Hollywood icon Debbie Reynolds passed away at age 84 after suffering a stroke. The actress, who starred in films such as Singin' in the Rain, had told her only surviving child, 59-year-old son Todd Fisher, that she wanted to be with Carrie.
Reynolds was first inducted into the Hollywood Walk of Fame in 1960 and has two stars, one for her movie work and another for live performances. Fans paid tribute to her by leaving on them flowers, candles and even a red umbrella—a nod to her Singin' in the Rain role.
Meanwhile, in Downtown Disneyland in Anaheim, and away from the Hollywood Walk of Fame, hundreds of fans of both actresses paid tribute to them at a lightsaber vigil.