This
post
was originally published on
this site
.
Fisher Family Archives/courtesy of HBO
Bright Lights: Starring Carrie Fisher and Debbie Reynolds is a perfect parting gift, both for two Hollywood icons and their legions of fans. It honors their lives and legacies in equal parts, blemishes and all.
The HBO documentary, shot in 2014 and 2015 (it ends with Debbie Reynolds receiving the 2016 SAG Life Achievement Award), follows Carrie Fisher and mother Reynolds through every day life, which in the case of Reynolds and Fisher means Las Vegas shows, comic book conventions, rehearsing for Star Wars and selling millions of dollars worth of Hollywood memorabilia.
Chances are since you're reading this you have an interest in Reynolds and Fisher. You know that Fisher, author, screenwriter and actress known as General (formerly Princess) Leia Organa to millions of Star Wars fans around the world, passed away at the age of 60 on December 27, four days after suffering a cardiac episode on a flight from London where she was filming season three of Catastrophe. Reynolds, who shot to fame with Singin' in the Rain, The Unsinkable Molly Brown and Tammy and the Bachelor, passed away at 84 years old the following day after suffering a stroke.
Reynolds' son Todd Fisher told E! News after her passing that, "She went to be with Carrie. In fact, those were the last words that she spoke this morning. More specifically, she said that she really, she was under a lot of stress." Bright Lights is a fitting end to their Hollywood story.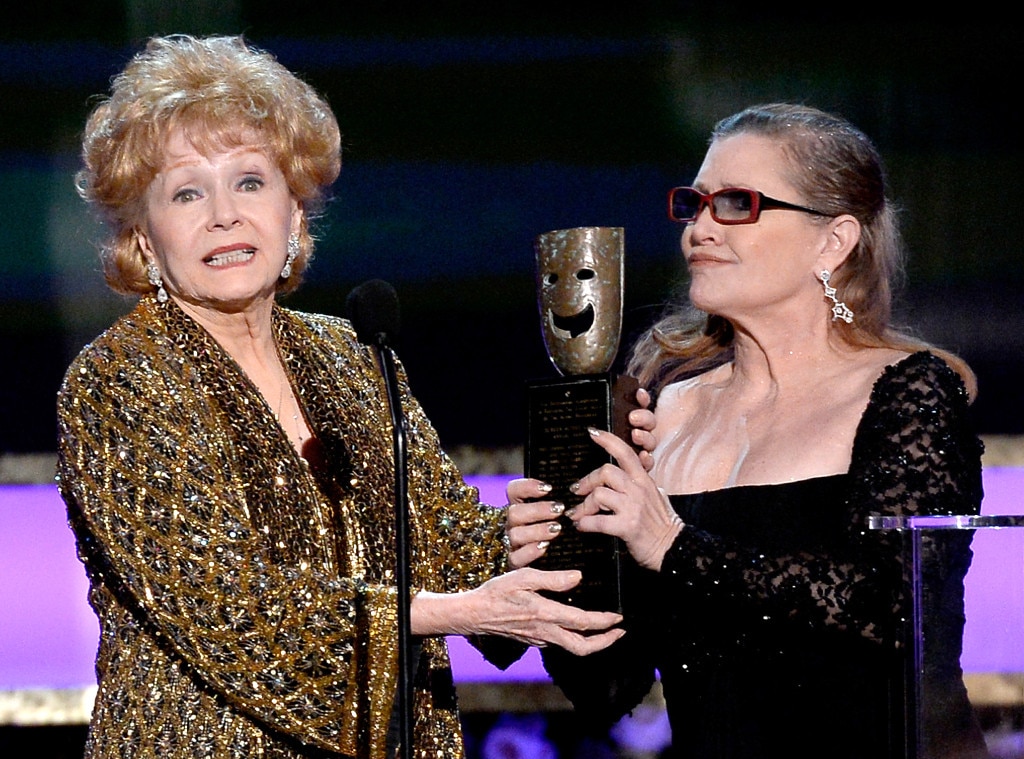 Kevork Djansezian/Getty Images
"I think I'm my mom's best friend," Fisher said in the doc. "More than a daughter."
Through family videos, photos and new interviews, Bright Lights recounts the Hollywood duo's ups and downs: Reynolds' husband, Eddie Fisher, leaving her for Elizabeth Taylor; Fisher's struggle with drugs and subsequent bipolar diagnosis; Fisher's film Postcards From the Edge that was based on their relationship; Reynolds' marriage to Harry Karl; Reynolds' refusal to stop performing, Fisher's return to Star Wars, etc. It's a fascinating look at a family all too familiar to viewers. It feels revealing and intimate, a behind-the-curtains look at legends who spent their lives on red carpets and in front of cameras.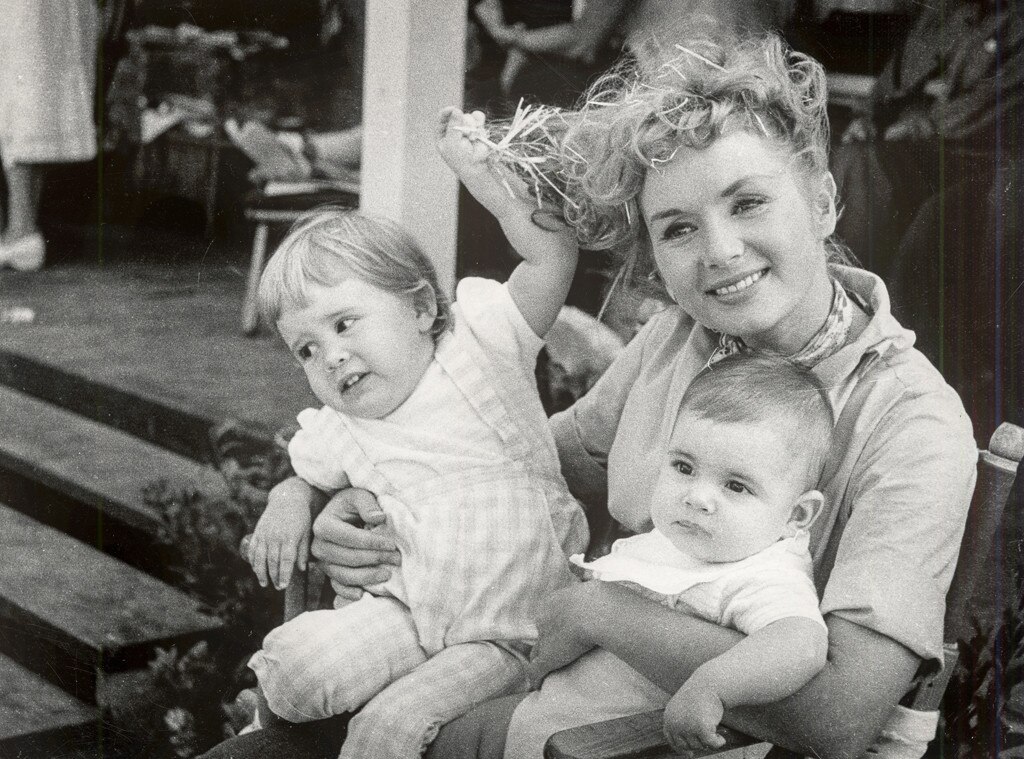 Fisher Family Archives/courtesy of HBO
"I share everything with my daughter, especially the check," Reynolds cracked to the cameras.
The love the two had for one another is crystal clear throughout. You will be hard pressed not to well up as the film comes to an end and Fisher sings to her mother during Reynolds' final Las Vegas show, followed by a scene with Fisher cracking under pressure and crying while working with SAG Awards producers on making sure her ailing mother had a place to lay down in secret when she accepted the 2015 lifetime achievement honors. You will think about your mom in that moment. You will feel their love.
Bright Lights is the essential tribute to Fisher and Reynolds and for one another—it's truly a love letter between the subjects, and between the subjects and their loyal fans.
Bright Lights: Starring Carrie Fisher and Debbie Reynolds premieres Saturday, Jan. 7 at 8p.m. on HBO.