This
post
was originally published on
this site
.
Chris Jackson/Getty Images; Britain on View/ZUMA Press
Fancy a trip to the U.K. to see how the Royals live? And just how much property they own?
Buckingham Palace isn't the only place Queen Elizabeth II and her family calls home, but it is the most famous.
The iconic landmark, located between two major parks and not far from Westminster Abbey, is the queen's official London residence and administrative headquarters. Originally built for the Duke of Buckingham in 1703, the building contains 775 rooms, including 52 Royal and guest bedrooms, 188 staff bedrooms, 92 offices and 78 bathrooms.
Every year, the queen and husband Prince Philip hosts numerous parties, banquets and other events at the palace for more than 50,000 guests, including state leaders.
And the palace is not only her home, it is also one of London's most famous tourist attractions and is partially open to the public, for a fee.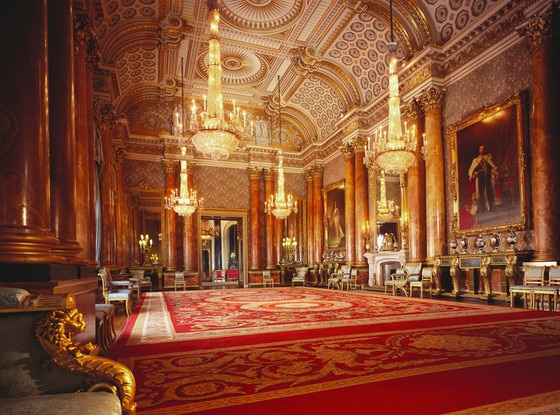 Royal Collection Trust/ Her Majesty Queen Elizabeth II 2015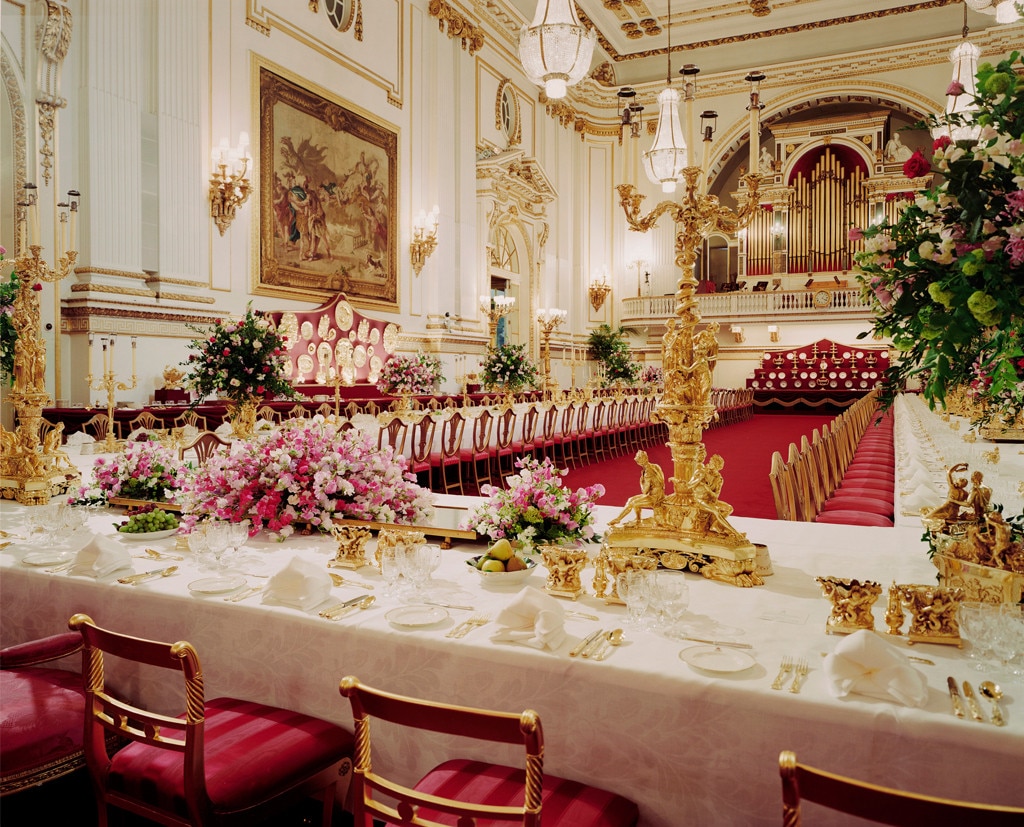 Royal Collection Trust/ Her Majesty Queen Elizabeth II 2015
And if you don't want to go inside, you can still enjoy the free Changing of the Guard ceremonies held regularly outside. The band even plays the Game of Thrones theme song!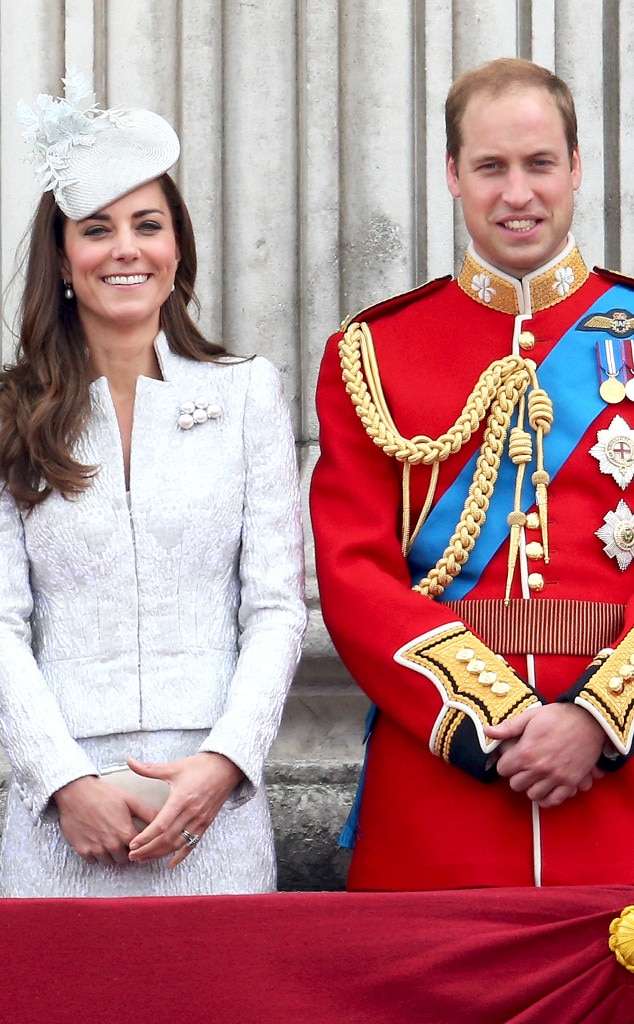 Chris Jackson/Getty Images
Kensington Palace: The 17th century residence contains the offices and London homes of Prince William and Kate Middleton, the Duke and Duchess of Cambridge, and Prince Harry, as well as the Duke and Duchess of Gloucester, The Duke and Duchess of Kent and Prince and Princess Michael of Kent.
Kate and William live in a renovated four-story, 20-room apartment in the complex. It contains two nurseries, two living rooms, a gym and a playground. Harry resides in the two-bedroom Nottingham Cottage.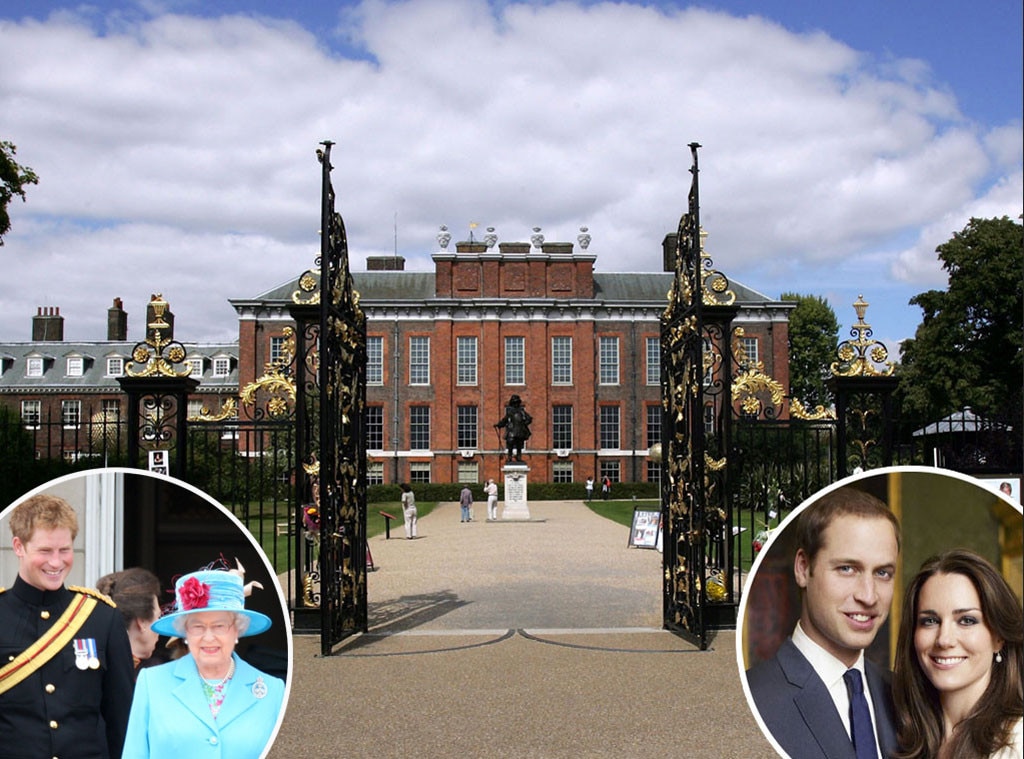 Getty Images, Chris Jackson/Getty Images
William and his family hosted President Barack Obama and First Lady Michelle Obama at their home this past April and never-before-seen photos of the apartment's interior were released to the public.
William and Harry's late mother Princess Diana lived in an apartment at Kensington Palace from 1981 to her death in 1997.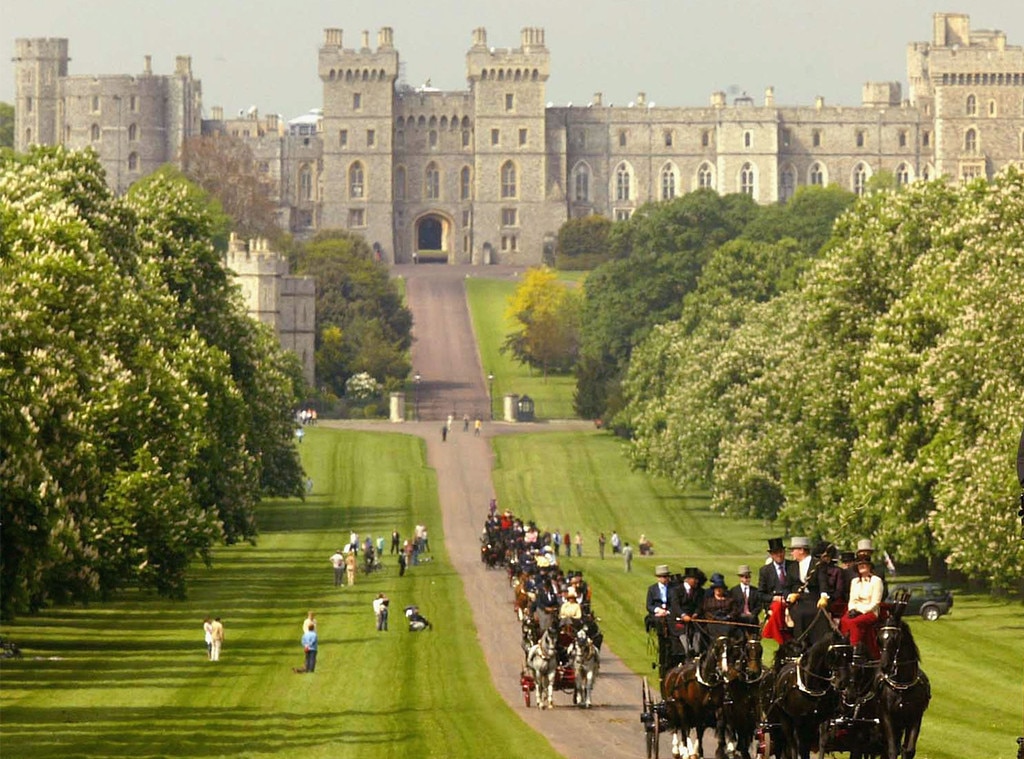 Carl De Souza/Getty Images
Windsor Castle: The queen tends to spend weekends at this 900-year-old Royal home and fortress and also resides there for weeks at a time for special occasions, such as Easter Court during the spring. The largest occupied castle in the world, Windsor is located about an hour west of London and is also a popular tourist attraction.
Clarence House: The 19th century, four-story building is the official London residence for William's father Prince Charles, the Prince of Wales, and his wife Camilla, Duchess of Cornwall.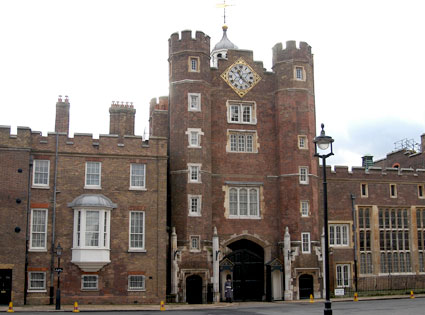 Buckinham Palace Press Office
St. James's Palace: This 16th century Royal residence has been the home of kings, queens and other Royalty for centuries and now serves as the London residence of the Princess Royal; Princess Beatrice of York, Princess Eugenie of York and Princess Alexandra, The Honorable Lady Ogilvy.
It also serves as a ceremonial Royal meeting place. More than 100 receptions for charities associated with the Royals are held there every year, while state visits also take place at the palace. William and Kate's son Prince George, 3, was christened at the palace's Chapel Royal.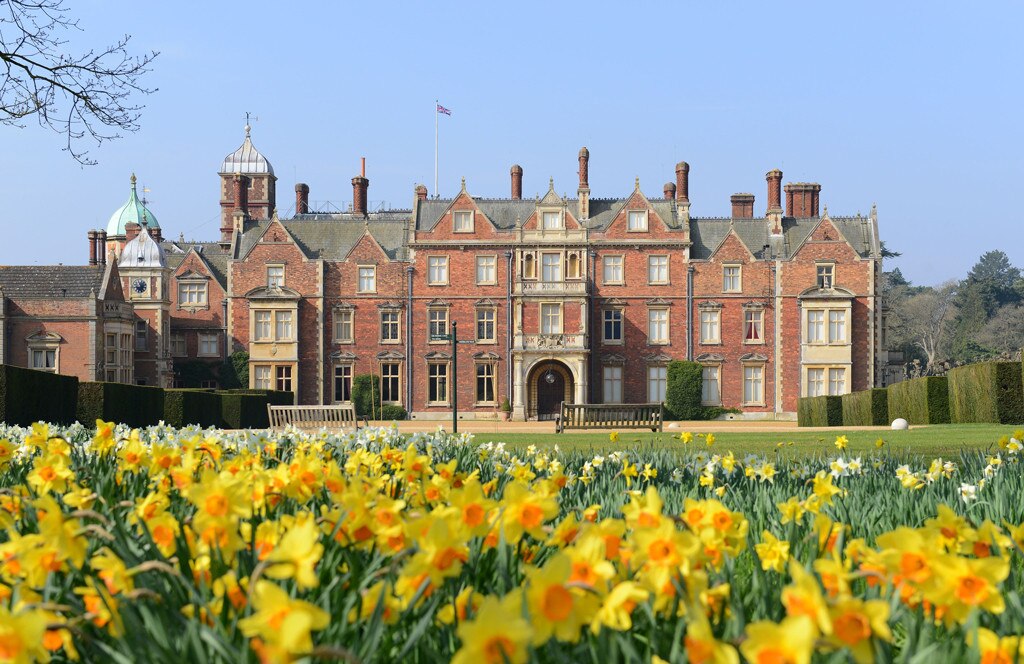 Radcliffe/Bauer-Griffin/GC Images
Sandringham Estate: This is the queen's 19th century country home in Norfolk, England.
The home is located on more than 19,700 acres of land and is surrounded by more than 59 acres of lush gardens.
The estate employs more than 200 people. Many crops, including wheat, barley, beans, oats and maize are grown at the estate, which also contains orchards. Some of the fruit trees product blackcurrants for Ribena, a popular fruit drink in the U.K.
The Church of St. Mary Magdalene, where William and Kate's daughter Charlotte was christened in 2015, is also located on the grounds.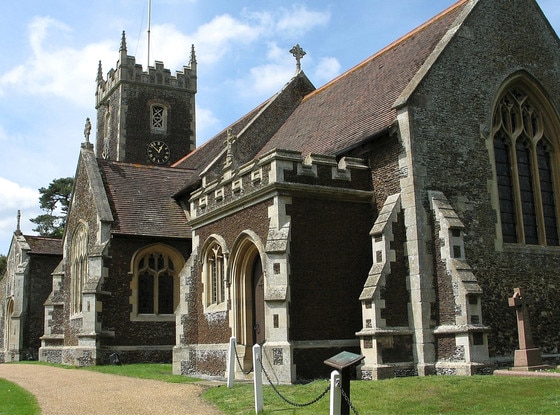 John Melhuish/REX Shutterstock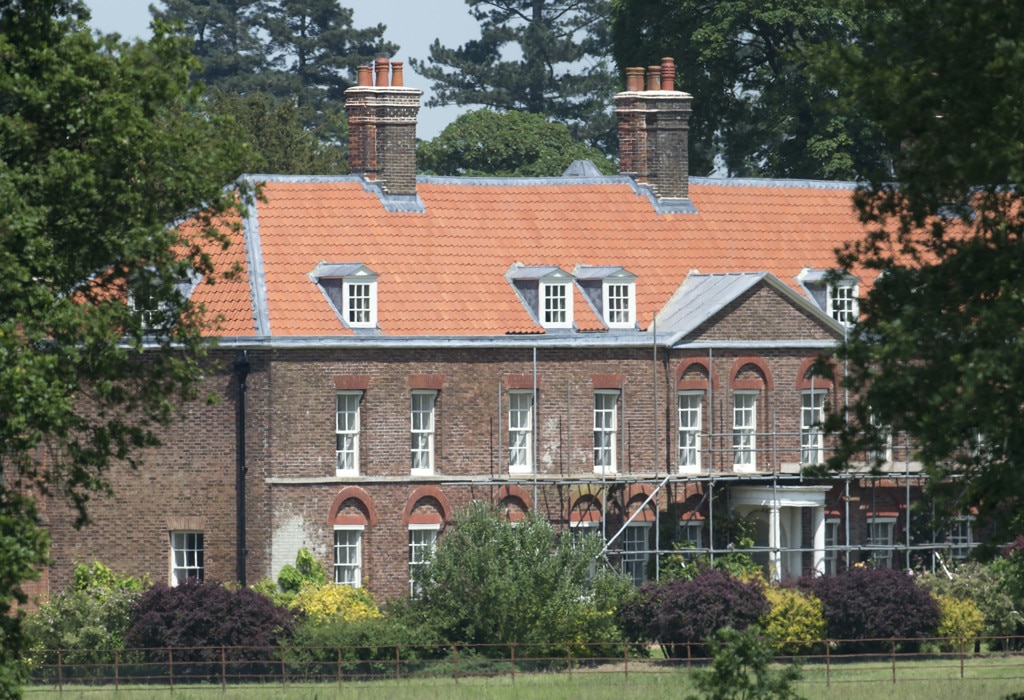 Rex Features via AP Images
Anmer Hall: William and Kate's country home is also located on Sandringham estate. The Georgian mansion, which underwent a nearly $2.5 million renovation two years ago, includes 10 bedrooms, a conservatory and a new, orange roof.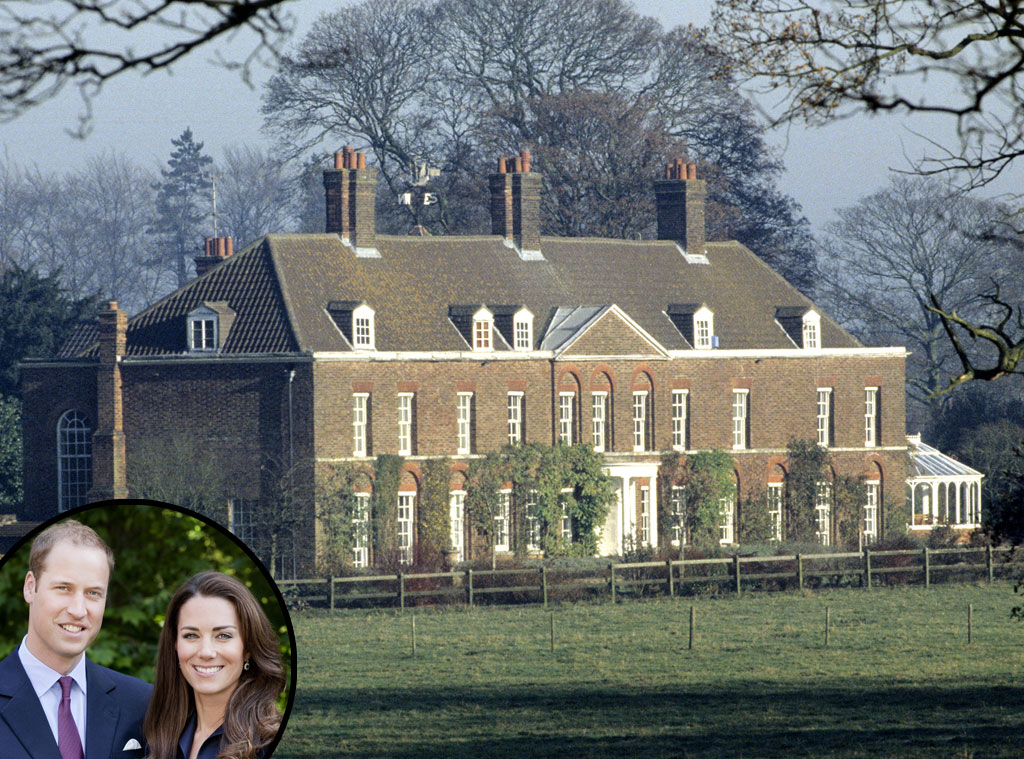 Rex USA; Chris Jackson/Getty Images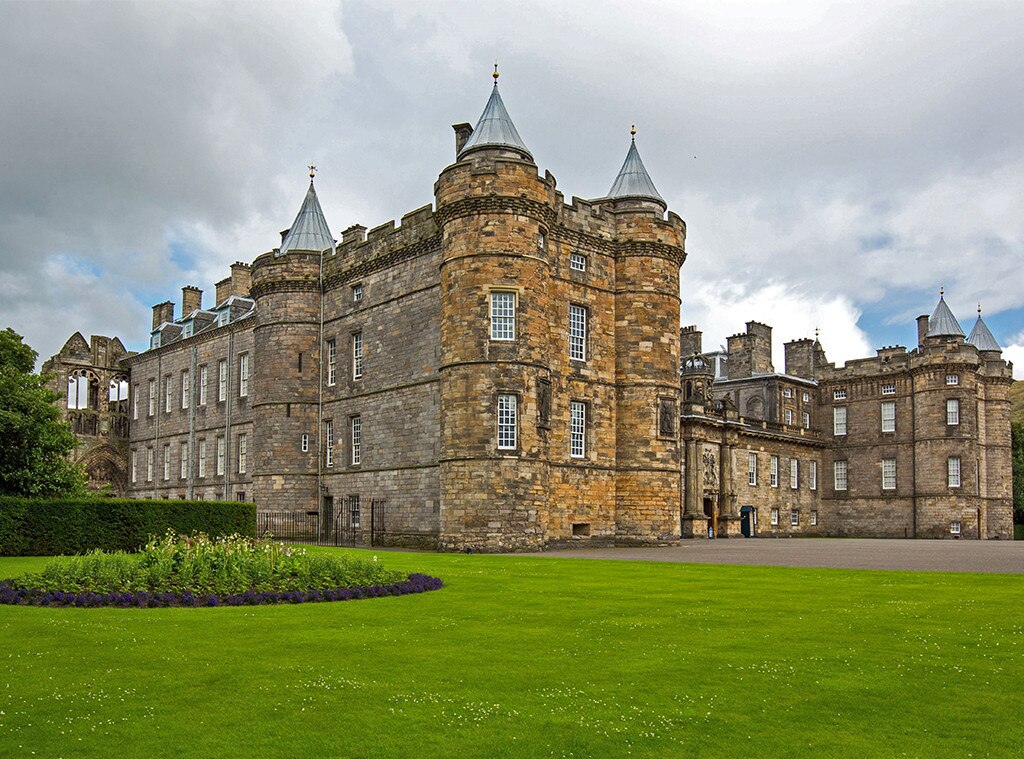 Giuseppe Masci/AGF/UIG via Getty Image
The Palace of Holyroodhouse: A former 12th-century Augustinian monastery, this is the Royal family's official residence in Scotland. It takes center stage during the queen's Holyrood Week of engagements in the end of June and the beginning of July, during which she attends several events celebrating Scottish culture and history.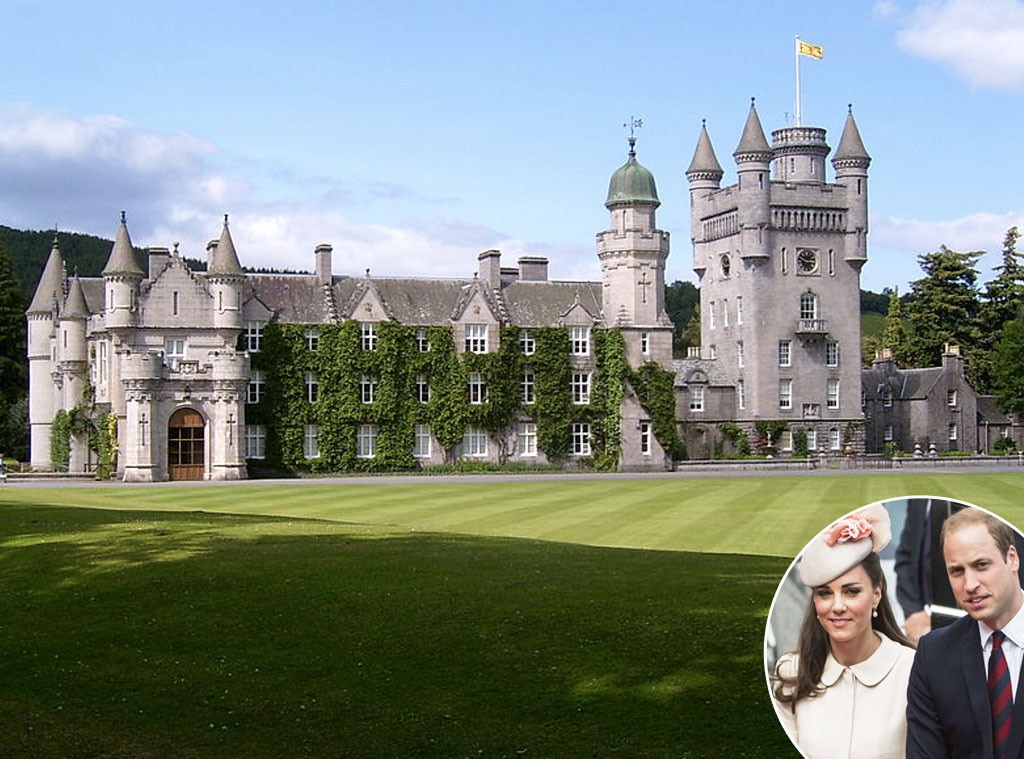 NICOLAS LAMBERT/AFP/Getty Images, Stuart Yates Oxford, UK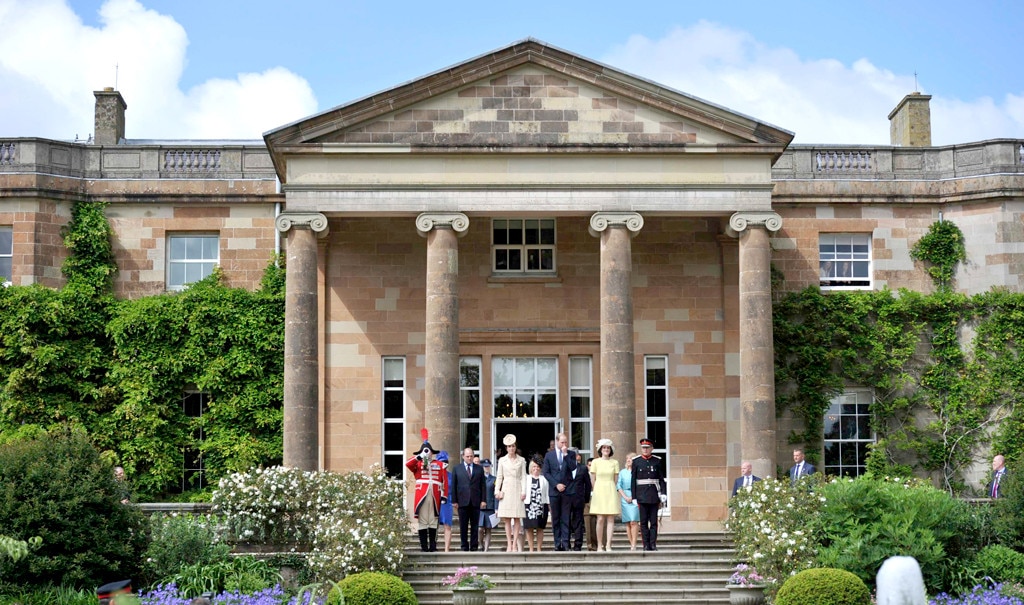 Clodagh Kilcoyne – WPA Pool/Getty Images
Hillsborough Castle: This is actually a Georgian country house and serves as the Royal family's official residence in Northern Ireland. It also serves as a guesthouse for prominent international visitors.
These palaces and other structures are the main ones owned by the Royal family, which has owned many others over the years.
Past residences include Leeds Castle, which is now owned by a private charitable trust, Edinburgh Castle, which is owned by the Scottish government, and London's Hampton Court Palace and Gloucester House, the latter of which was turned into a hotel and later, an apartment complex, a pub and a restaurant.