This
post
was originally published on
this site
.
Fisher Family Archives/courtesy of HBO
Bright Lights: Starring Carrie Fisher and Debbie Reynolds presented a poignant look at the love between mother and daughter. That mother and daughter just so happen to be Debbie Reynolds and Carrie Fisher, two of the biggest stars in the world.
Premiering just days after the deaths of Reynolds and Fisher, the HBO documentary was filmed over the course of 2014 and 2015 and ends with Reynolds receiving the 2015 SAG Awards Life Achievement award while in frail health. Bright Lights featured revealingly candid interviews with Fisher (was there anything else?) and Reynolds about their past and then-current relationship. You know Fisher was a quote machine, and so was Reynolds. Below are the most heartbreaking, hilarious and profound quotes the two spouted in the documentary.
"Do what your mother says, it makes things easier," Reynolds said to Fisher.
"It's like the old days in a way, but I'm like the old days," Reynolds said in an interview.
"Love that voice. Isn't that a great voice? Wish I had it," Reynolds said while watching an old tape of Fisher singing.
"We are at a lap dance, a celebrity lap dance, which is where celebrities of all shapes and ages sign autographs for cash prizes. It's sort of like going to a strip club, except they don't stuff cash in your underwear, but that's kind of it," Fisher said while attending a Fan Expo and charging $70 for an autograph.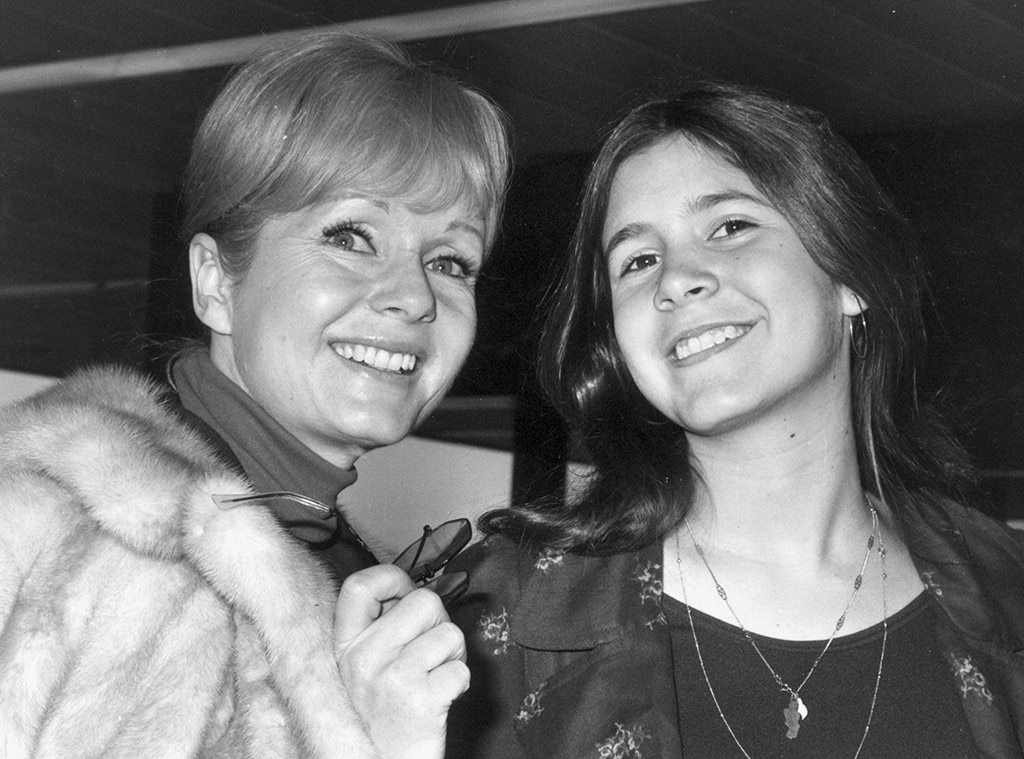 Dove/Evening Standard/Getty Images
"They love…they love her and I'm her custodian and I'm as close as they're going to get. She is me and I'm her. They talk to me like I'm Princess Leia, who happens to have all these difficult experience to go through, that's like me fighting for the force. It's nice, they're nice," Fisher said outside the Fan Expo.
"I think I'm my mom's best friend, more than a daughter," Fisher said about her mother.
"I share everything with my daughter, especially the check," Reynolds cracked as she got ready for a meeting.
"My question is, if you die when you're fat, are you a fat ghost? Or do they go back to a flattering time?" Fisher said while exercising for Star Wars: The Force Awakens.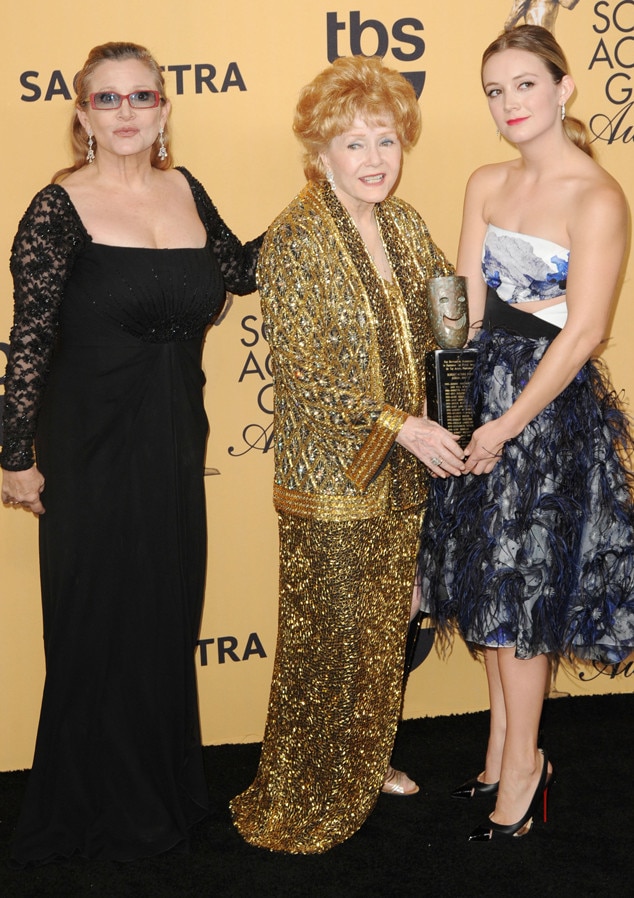 PatrickMcMullan.com via AP Images
"Anybody you have history with, it's interesting to see them after a while…I've seen Harrison and Mark over the years, you sort of run into one another in the cafeteria, the celebrity cafeteria. We all just look more melted," Fisher said about her reunion with Harrison Ford and Mark Hamill for Star Wars: The Force Awakens.
"And here comes Dumbo, this angry slathering of balls," Fisher said describing seeing her step-father Harry Karl's genitals from behind.
"It just makes me cringe when you think about stars who aren't stars anymore. It's humiliating," Fisher when discussing celebrities with friend Griffin Dunne.
"If you feel sorry for yourself and let yourself go down, you will drown," Reynolds said while prepping for her final performance in Las Vegas.
"I like Christmas. I like the lights…my mom, she is Christmas. She's something special," Fisher said about her mother.
"You know what would be so cool? To get to the end of my personality and just, like, lay in the sun," Fisher said while getting her nails done in a manic state and watching Funny Girl.
Bright Lights: Starring Carrie Fisher and Debbie Reynolds premiered Saturday, Jan. 7 on HBO.