This
post
was originally published on
this site
.
Whether 2016 was a good year or a bad year is up for debate.
What's not up for deliberation, however, is that it will go down in history as one of the strangest years in Hollywood history. The last twelve months included many births, breakups and even a burglary—not to mention a polarizing presidential election. With the New Year less than three weeks away, E! News is looking back at the 16 biggest pop culture headlines of 2016.
Jean Baptiste Lacroix/FilmMagic
1. Angelina Jolie and Brad Pitt Break Up
After 12 years together, Jolie filed for divorce from Pitt on Sept. 19, citing irreconcilable differences. The actors, who wed in 2014 at the insistence of their six kids, are undergoing individual and group counseling as their legal teams work out a permanent custody agreement.
2. Kim Kardashian Robbed at Gunpoint in Paris
As Fashion Week was coming to a close on Oct. 3, five thieves bound and gagged the E! reality star before making off with around $10 million dollars in jewelry; the burglars remain at large. In the aftermath, she retreated from public life and has not updated her social media accounts.
3. Amber Heard Accuses Johnny Depp of Abuse
Heard filed for divorce on May 23 after about 15 months of marriage. She accused Depp of domestic violence—a claim his legal team refuted. The actor later agreed to pay out a $7 million settlement, and Heard is expected to turn over the money to two charities by the end of 2018.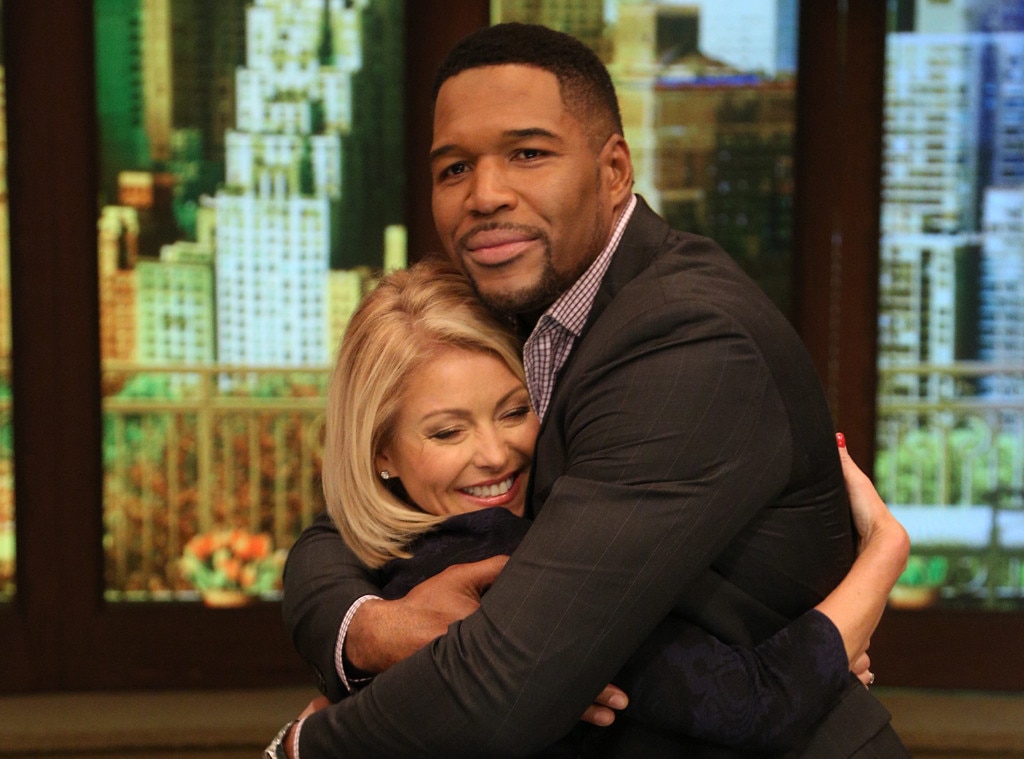 David M. Russell, Disney/ABC Home Entertainment and TV Distribution
4. Michael Strahan Leaves Live! With Kelly and Michael
Kelly Ripa was "livid" when she found out ABC executives were moving Strahan to Good Morning America full-time. After taking time off work, she returned to the show with her co-host, but the damage had been done. Strahan left on May 13, three months ahead of schedule.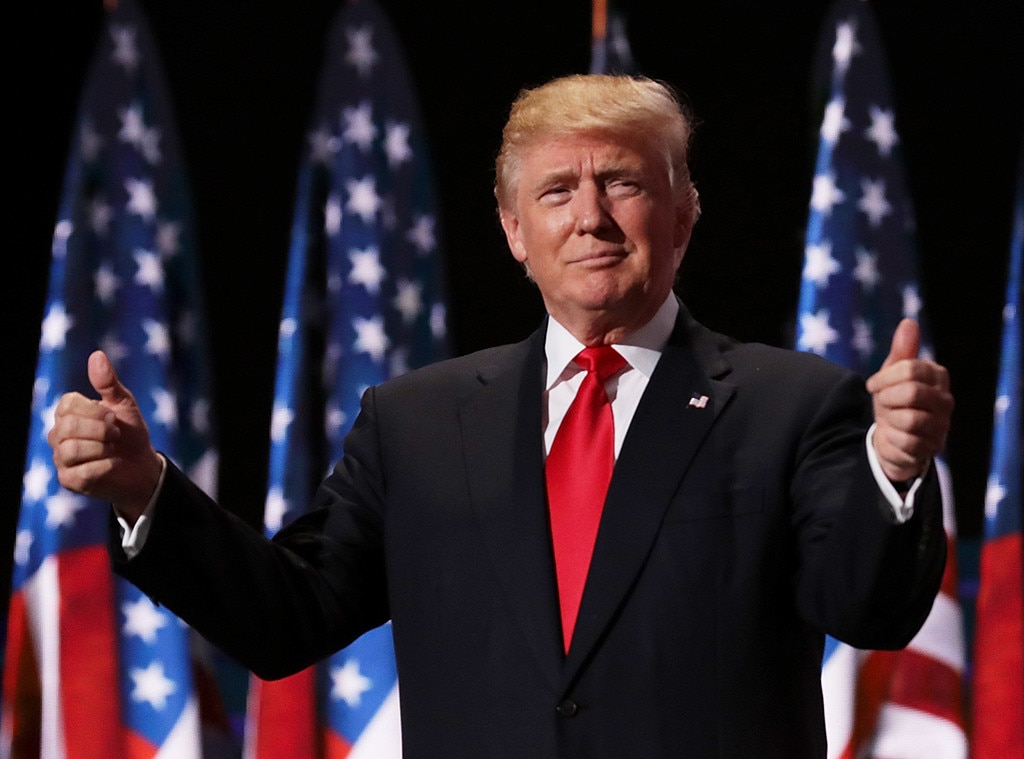 Chip Somodevilla/Getty Images
5. Donald Trump Wins the Presidential Election
The billionaire businessman defeated his Democratic rival Hillary Clinton at the polls on Nov. 8. Though Clinton won the popular vote by nearly 3 million, her opponent received more Electoral College votes. Trump, former host of NBC's Celebrity Apprentice, will be inaugurated on Jan. 20.
6. Kim Kardashian Leaks Taylor Swift's Phone Call
Kanye West claimed he told Swift about her shout-out in "Famous," but she said otherwise. Kardashian posted snippets of her husband's phone call with Swift on Snapchat on July 18. In response, Swift defended herself on Instagram and asked to "be excluded from this narrative."
8. Rob Kardashian and Blac Chyna Become a Family
The surprising couple got engaged on Apr. 5 after three months of dating. Chyna announced she was pregnant a month later, and their E! reality series Rob & Chyna premiered on Sept. 11. The couple welcomed their daughter, Dream Renée, on Nov. 10. Chyna abruptly left her fiance—and took their baby—on Dec. 17.
9. Ryan Lochte Lies About a Robbery in Rio
The swimmer and his teammates' drunken night out on Aug. 14 turned into an international incident when Lochte's claim that he was robbed at gunpoint was swiftly debunked. He was charged with providing a false claim of a robbery and suspended from swimming for 10 months.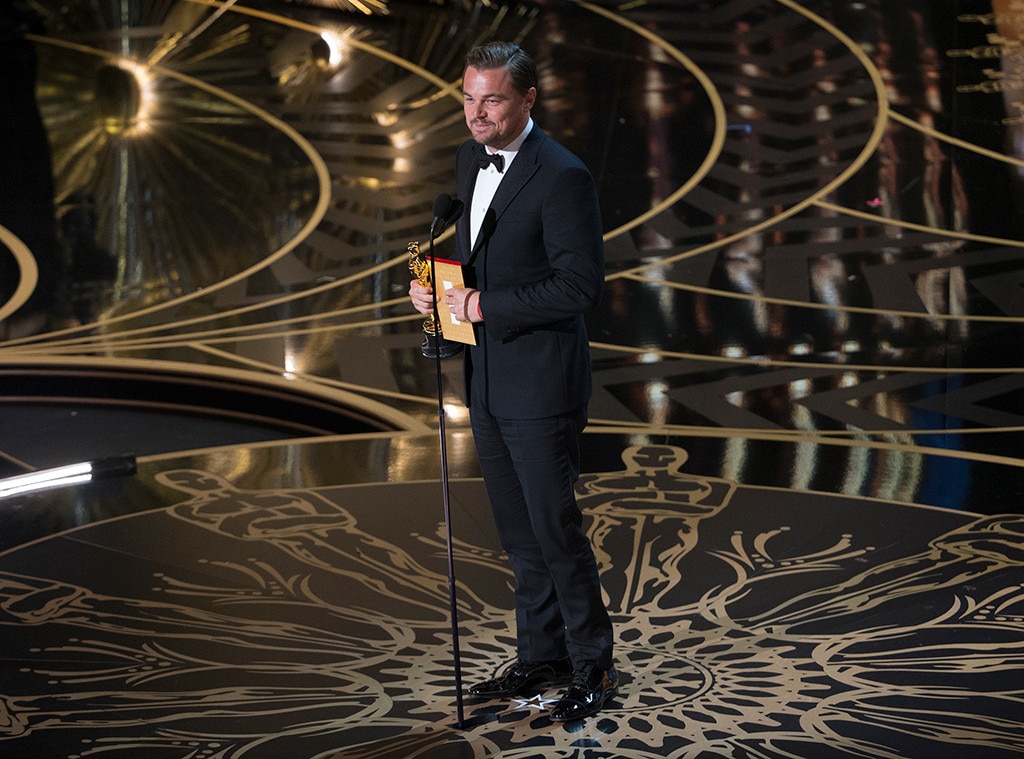 Adam Taylor/ABC via Getty Images
11. Leonardo DiCaprio Finally Wins an Oscar
His acclaimed performance in The Revenant resulted in a Best Actor win, something that had eluded DiCaprio before for his work in The Aviator, Blood Diamond and The Wolf of Wall Street. He followed it up with Before the Flood, a documentary exposing the effects of climate change.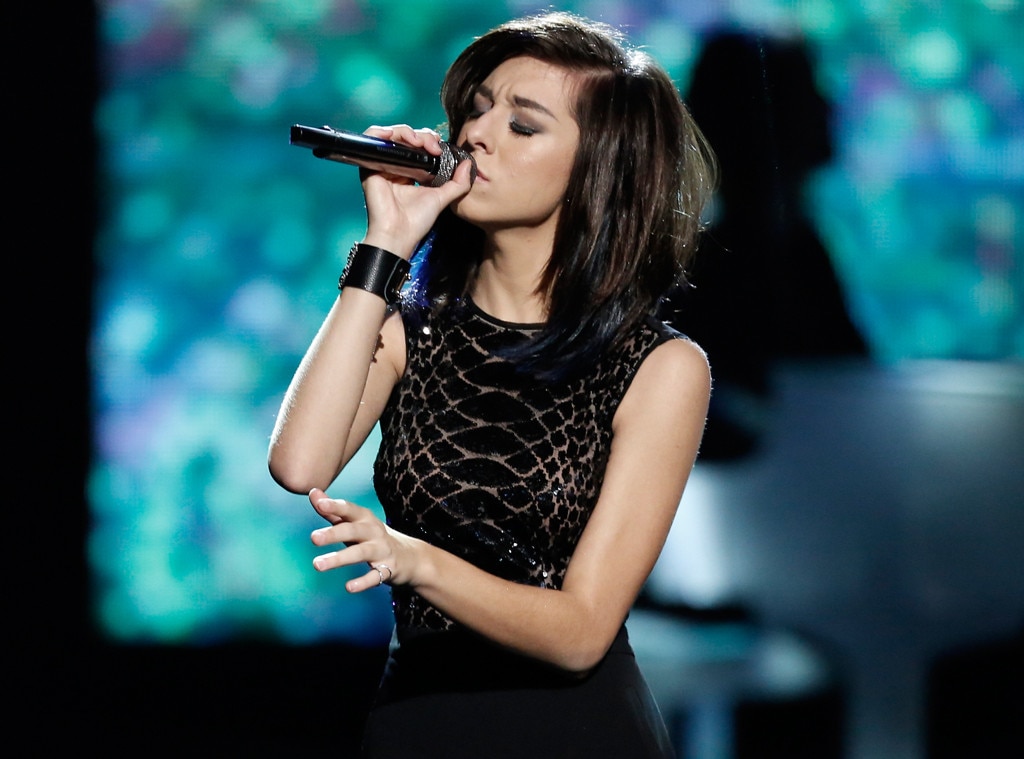 Tyler Golden/NBC/NBCU Photo Bank via Getty Images
12. Christina Grimmie Is Murdered in Orlando
The 22-year-old Voice contestant was murdered on June 10 when a man shot her following a concert appearance in Orlando. The "What a Girl Is" singer's brother attacked her assailant, who shot himself. Grimmie was later buried in a private ceremony in her hometown on June 16.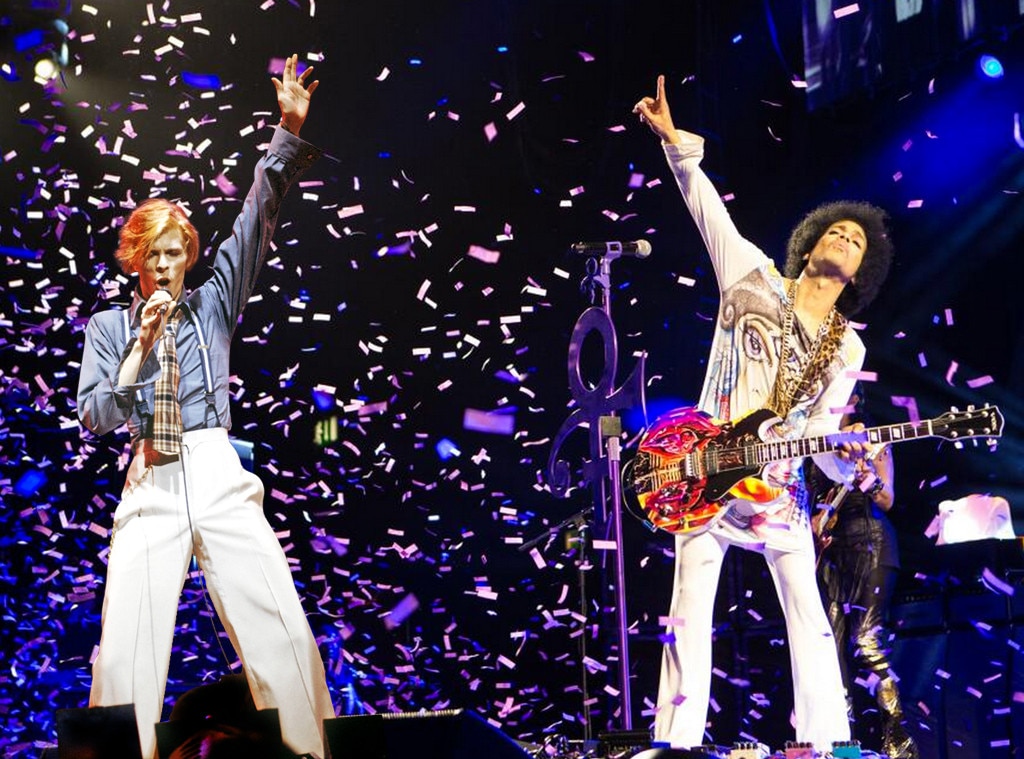 Getty Images/NPG Records, E! Ilustration
13. David Bowie and Prince Die Months Apart
The music world was in mourning when it learned Bowie died of liver cancer at age 69 on Jan. 10, just two days after the release of his final album, Blackstar. Prince died from a fentanyl overdose at his Paisley Park home in Chanhassen, Minn., on Apr. 21. The "Kiss" singer was 57.
14. Prince Harry Begins Dating Meghan Markle
On Nov. 8, Kensington Palace confirmed the American Suits actress was "a few months" into a relationship the prince. Harry decided to speak up on his girlfriend's behalf due to the "outright sexism and racism of social media trolls" who had subjected Markle to "abuse and harassment."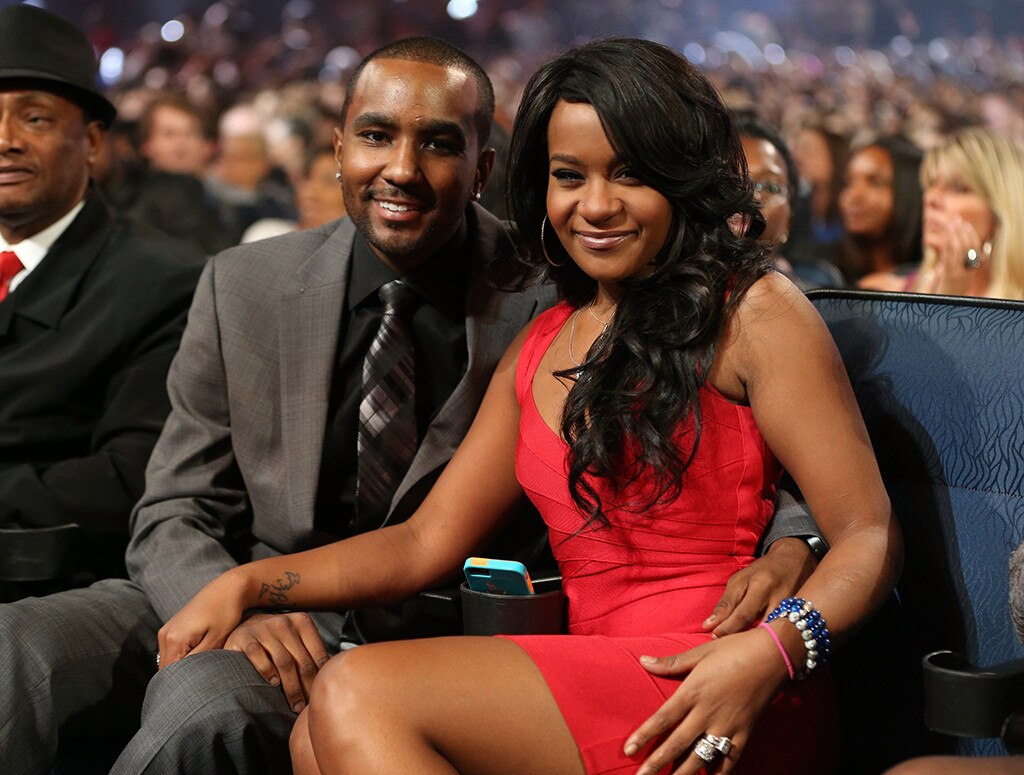 Christopher Polk/WireImage
15. Nick Gordon Found Guilty in Bobbi Kristina Brown's Death
Gordon was found legally responsible for his girlfriend's July 2015 death on Sept. 16. Brown's family filed wrongful-death lawsuit last year that accused Gordon of assault, theft and fraud. Gordon repeatedly missed court deadlines in the civil case, thereby losing the suit by default.
16. Netflix Revives Full House and Gilmore Girls
After it successfully revived Fox's Arrested Development in 2013, the streaming service reintroduced viewers to Fuller House on Feb. 26 and Gilmore Girls: A Year in the Life on Nov. 25. Netflix's popularity soared, leading fans to wonder what other shows might get another chance.
Of course, with 12 days left in 2016, anything could happen. This is Hollywood, after all.