This
post
was originally published on
this site
.
Do Bella Thorne and Tyler Posey talk anymore? Because it looks like she's ogling a new guy—Charlie Puth.
The 19-year-old starlet was spotted on a beachside stroll with the Grammy nominee as the two walked hand in hand. The Duff actress sported a white crop top, jean shorts embellished with patches and knee-high black boots while the 25-year-old "Marvin Gaye" singer stuck to a simple pair of black shorts and a t-shirt hanging around his neck. The two were prepared for the Los Angeles heat, toting a smoothie and Gatorade in their free hands.
At one point, photographers snapped as the two leaned into each other for a smooch on the Miami beach.
A night earlier, the two found each other again at the finale show for the 2016 iHeartRadio Jingle Ball Tour. The pair smiled on the step-and-repeat together while Puth embraced the red-headed star with his arm around her shoulder.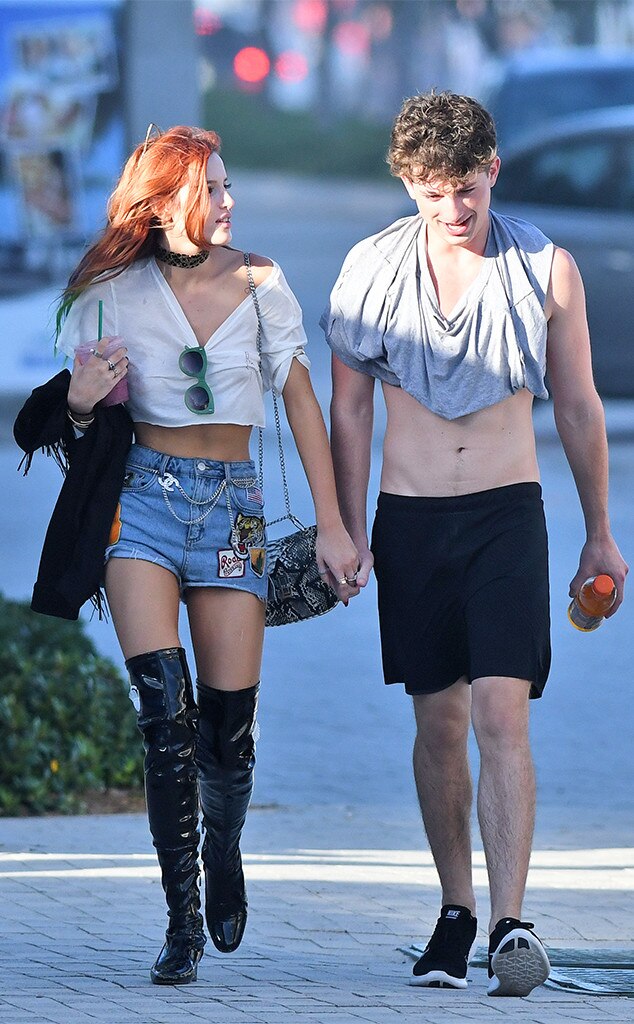 INSTARimages.com
It wasn't too long ago that Thorne was in the midst of a hot and heavy romance with Teen Wolf star Posey. Not long after photographers caught them smooching in late September, they weren't so shy about sharing their PDA on social media.
"They are hanging out and testing the waters and seeing where it goes," a source told E! News early on. "Bella really likes Tyler. It's new, but she hopes it will get to a more serious point. She loves being in a relationship and dating one guy at a time; she is really excited about him."
The two eventually started using the L-word with each other, albeit digitally. "I love these women. My red haired beauties," Posey once wrote on Instagram of her and his dog.
Just two weeks ago, Posey called his girlfriend a "f–king cutie" when a fan tweeted him a photo collage of Thorne.
Meanwhile, a week later, E! News caught up with the actress and broached the subject of her real-life leading man, though she tried to dodge the question. "I love him, too. He's awesome," she coyly told E!'s Marc Malkin. "It's always going well. How are you doing? That's the important question."