This
post
was originally published on
this site
.
Anyone else reeling from a little breakup déjà vu?
Camila Cabello's shocking/not shocking decision to leave Fifth Harmonyat the height of their success to date reminds us of a certain other singer who also started out as part of a five-person group but, before long, no longer had it in him to deal with that particular dynamic.
Exactly.
In just a few months, it's going to be two years since Zayn Malik left One Direction. It wasn't immediately known whether he had quit the phenomenally successful boy band in order to "go solo," so to speak, because he was simultaneously dealing with some personal issues, but it wasn't long before his intention to go it alone became clear.
We do, however, already know that 19-year-old Camila is ready to try her hand at a solo career. But so many things about the lead-up to her departure, as well as the reaction to the news, reminds us of Zayn circa 2015. And perhaps, with Zayn having just collected his first American Music Award on his own (as he cheekily made sure to point out during his acceptance speech), there are some cues Camila could take from the strategy that the ex-boy-bander adopted post-1D.
First of all, however, there were the signs that Camila was going to make this move sooner rather than later.
Like Zayn two years ago, she just didn't seem to be enjoying herself that much anymore.
Camila tweeted her apologies to fans in September after an anxiety attack forced her offstage mid-performance in St. Louis.
"Was having too much anxiety and couldn't finish it. I love u. I'm truly sorry," the teen wrote, later adding: "Just wanna sleep for 3 days." She returned to the stage days later in Dallas. The following week, Fifth Harmony canceled a handful of European stops on their 7/27 Tour (after having done the same in the U.S. in August).
Camila had been open before about her struggles with chronic anxiety, her condition having dampened her spirits during what otherwise was a triumphant 2015 for Fifth Harmony.
Nicholas Hunt/Getty Images for Billboard
"I'll start with the low because that led to the high," Camila told Billboard in May. "I was having terrible anxiety, nonstop. My heart would beat really fast the whole day. Two hours after I woke up, I'd need a nap because my body was so hyperactive. It was so eff…sorry, but it was so f—ed up. I was scared of what would happen to me, of the things my brain might tell me. I realized the stuff I thought was important isn't worth my health. Now I write in a diary every day, work out and meditate."
Barely a week before officially leaving One Direction, Zayn—citing stress—memorably left their On the World Again World Tour early, flying back to London from Asia amid rumors he was cheating on his then-fiancée Perrie Edwards. He initially was expected to rejoin Harry Styles, Louis Tomlinson, Niall Horan and Liam Payne in South Africa, but it turned out that his last-ever performance with 1D was March 18, 2015, in Hong Kong.
He announced he was done for good on March 25.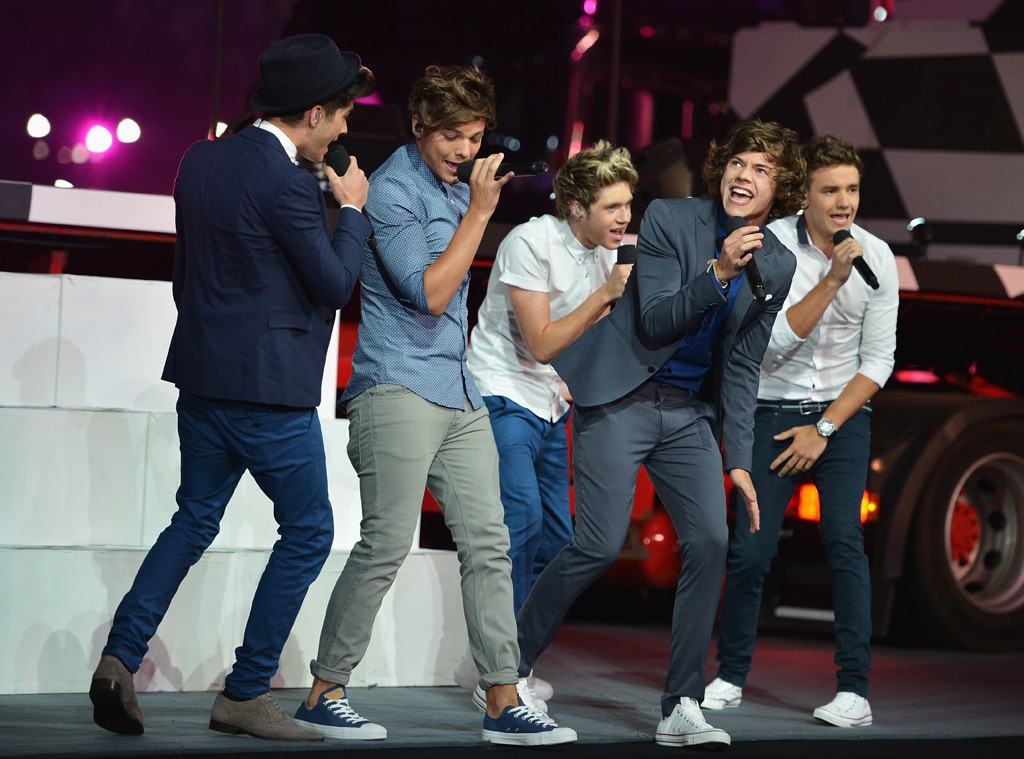 Jeff J Mitchell/Getty Images
Fifth Harmony just performed last night at the iHeartRadio Jingle Ball in Miami. Today, the group announced Camila's departure—apparently without her prior knowledge that they'd be releasing a statement.
Now, you may want to sit down for this one, but One Direction was never plagued by as many trouble-in-paradise rumors as Fifth Harmony has been (could it be because they're guys, so they weren't so often accused of catty behavior?). Most fans remained thoroughly obsessed with each guy's personal life, and mass concern for Zayn and Perrie's relationship was paramount. And Zayn leaving didn't exactly trigger a slew of "Harry and Zayn fought like dogs" report.
Nonetheless, what did follow Zayn's exit were the stories wondering whether or not 1D's days were numbered. And soon enough, the lads confirmed they were in the home stretch before a much-needed hiatus.
So, while the Fifth Harmony news is still fresh, people have to be wondering whether this is the group's Zayn Malik moment (aka the beginning of the end).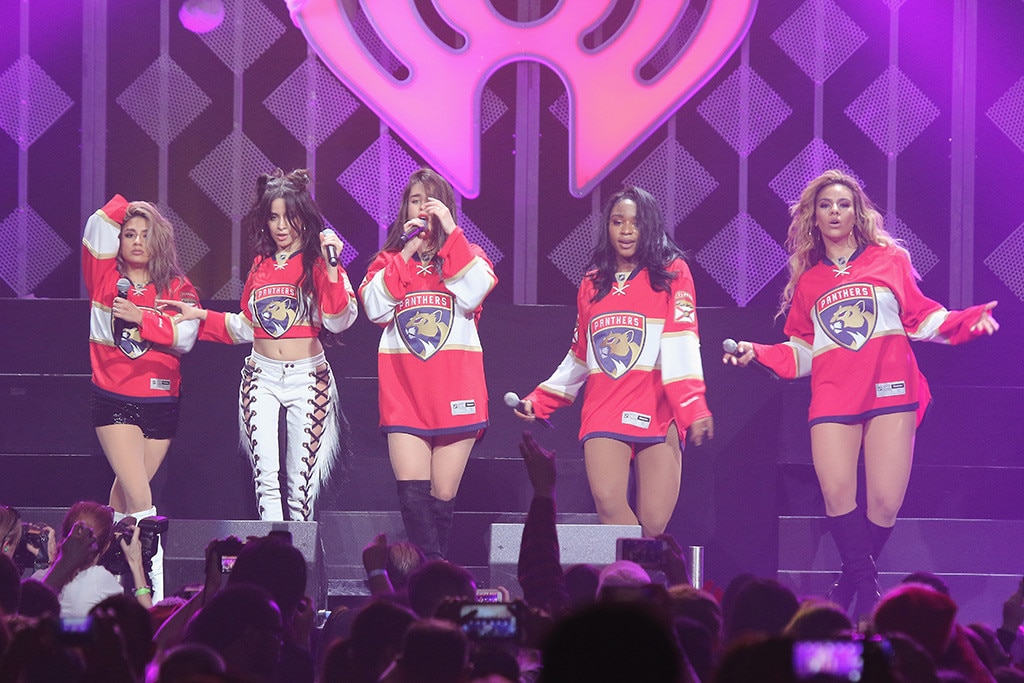 Getty Images for iHeartMedia
But though the dynamic was apparently not working for either Camila or Zayn in their final weeks as members of a girl band or boy band, both also had previously talked about how grateful they were to have their mates around them when they were having a hard time adjusting to their new-found fame, the heightened scrutiny and all the other not-awesome aspects of super-stardom.
Fifth Harmony and One Direction each came together under the auspices of Simon Cowell, who put the lads together in 2010 on The X Factor in the U.K. after they auditioned for the show as solo artists, and did the same for the ladies on the U.S. X Factor in 2012.
"We all keep each other down to earth and there's [definitely] no way I could have done this as a solo artist," Zayn told The Sunday Life in the U.K. in March 2013. "I would have cracked up and given it all up and gone home by now. The lads keep me grounded and it's good to know you're not the only person going through everything. We're sharing every experience."
Camila admitted last year that joining forces with the other girls as Fifth Harmony on The X Factor helped her feel more at ease as a performer.
"Before I auditioned…I really didn't think that I was going to make it…I was like, 'What am I doing here? I don't think I belong here. They clearly don't want me to audition but I'll wait around in case there's time at the end of the show,'" she recalled to Sugarscape.
"I was tenth in line, like, 'There's no way, I don't think I fit in here.' I felt like that even throughout high school. I didn't really have a lot of friends or feel like I had a niche anywhere, and when I made it and we were on the show, I felt like I belonged somewhere. I felt comfortable in that world."
However, both Camila and Zayn have also since come into their own as performers—and while Zayn would a few months later announce he had signed a record deal and was looking forward to making "real music," Camila has already had a few opportunities to test the spotlight away from the pack.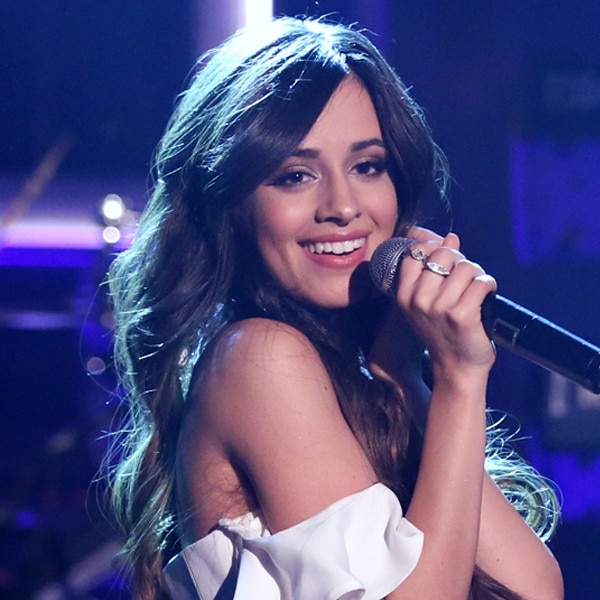 Andrew Lipovsky/NBC/NBCU Photo Bank via Getty Images
She recorded "I Know What You Did Last Summer" with Shawn Mendes and then she just released "Bad Things" with Machine Gun Kelly, and has also been performing the tune with him at the various Jingle Balls in addition to performing with Fifth Harmony.
Of course, anxiety, which millions of people suffer from, doesn't just go away after making one positive step in the right direction. Zayn had to cancel a couple of solo performances this year due to anxiety taking its toll, but his decision to discuss the issue openly has only made him more accessible to his fans.
"I have been working over the last three months to overcome my extreme anxiety around major live solo performances," he admitted in a statement in September. "I feel I am making progress but I have today acknowledged that I do not feel sufficiently confident to move forward with the planned show in Dubai in October."
Yet, really, in the end—as Camila will soon find out as she embarks on a solo career—it's at least mostly all about the music.
Zayn's first single, "Pillowtalk," debuted at No. 1 in the U.S. and U.K. in January—and so did his debut album, Mind of Mine, when it dropped in March.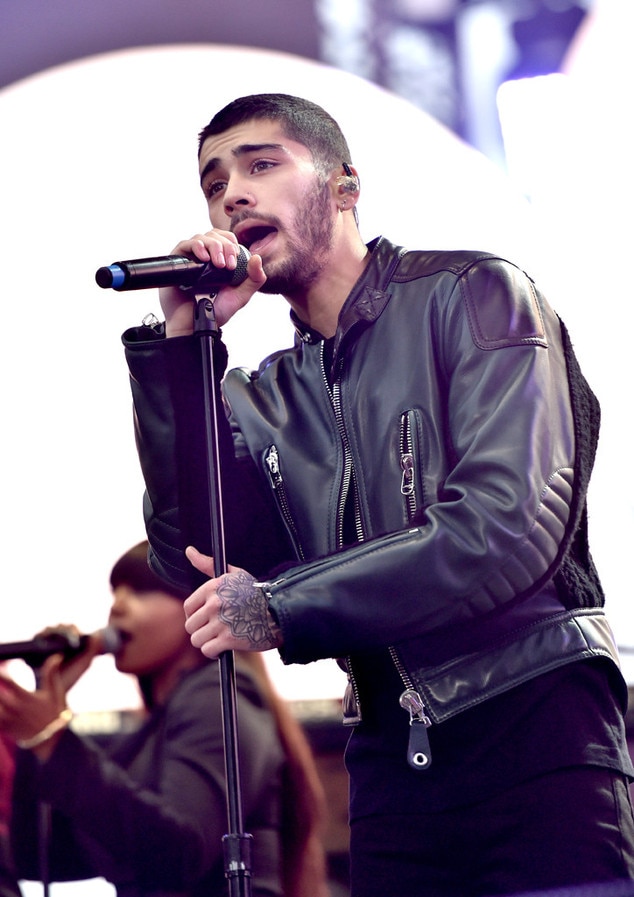 Mike Windle/Getty Images
So much for no one thinking anyone in 1D had a solo shot aside from Harry what's-his-name.
Now, while Camila has her other single to promote and will find that most people will be grossly interested in what she's doing for the next few months 24/7, she can learn a lot from how Zayn went about life after leaving 1D.
Namely, how he didn't rush right into anything. He didn't immediately drop a single (leaked cover of Rae Sremmurd's "No Type," aside), bash the other members of 1D (minus the "real music" comment) or give a major interview.
Zayn did engage in a few Twitter feuds and he broke off his engagement, but otherwise he got serious. He signed his record deal in July 2015 and got to work on what would be Mind of Mine, and his thoughts weren't splashed all over the Internet until November 2015, when he opened up to Fader about who he really was.
"I'm actually quite easy, a happy-go-lucky sort of guy," he told the magazine. "but there was a lot of situations that were almost created to make me be portrayed as the mysterious or quiet one."
Moreover, "there was never any room for me to experiment creatively in the band. If I would sing a hook or a verse slightly R&B, or slightly myself, it would always be recorded 50 times until there was a straight version that was pop, generic as f–k, so they could use that version."
So, now he's making exactly the kind of music he wants to make, and it's totally working out for him so far. And we're thinking Camila Cabello—who already had her "real music" moment today—would do well to take her Fifth Harmony fame and do exactly what she wants to do musically, as well.
Being famous probably won't get any easier, but if she's happier on her own, then that will at least make the trouble actually feel worthwhile.