This
post
was originally published on
this site
.
Matthew McConaughey was no holds barred during his interview with Playboy. The Oscar winner opened up about everything, from learning about sex to how his mother passed away. At no point did the Gold actor hold back, so here are eight of his most bonkers quotes:
1. On when he was arrested for marijuana possession while playing the bongos: "I saw the cop's eyes get big when he identified me, and it became, 'Oh, look what we've got here.' My first call was to my mother. I was feeling guilty because I was not raised to be in jail. What's wrong with beating on your drums in your birthday suit? I have no regrets about the way I got there. But what's the lesson? Shut the window that has the beautiful scent of jasmine blowing in because it's two in the morning and you might wake a neighbor."
2. On his dad teaching him about sex: "I think I was 14 when Dad and I had our birds-and-bees talk. He goes, 'Hey, buddy, drop your pants. Let's see what you got. Okay, now these right here? They're what really make a baby. And this little guy is where the semen comes out. I'm sure the old shower head's hit it a few times when you were playing with yourself and it felt great.' It was a man-to-man, son-to-dad talk. It was really cool and kind of took taboos off things."
3. On his dad's tragic passing: "My father did die making love to my mother, by the way. That captures a lot of who my mom is."
4. On the pros of gaining weight for a role: "My body felt great. I slept great. My back and knees, everything felt physiologically better. Mind you, if you lived on the diet for four years, you would feel lethargic. I figured it out: What makes you tired when you're overindulging is thinking about quitting. What makes you tired is looking in the mirror on Monday morning and going, 'You gotta clean yourself up, man.' I would wake up on Monday morning and go, 'Let's have another beer and cheeseburger!' I really never got tired of cheeseburgers, so it was more fun getting there than to lose it all. But you just break a sweat for an hour a day, whether it's working out, dancing, running, whatever."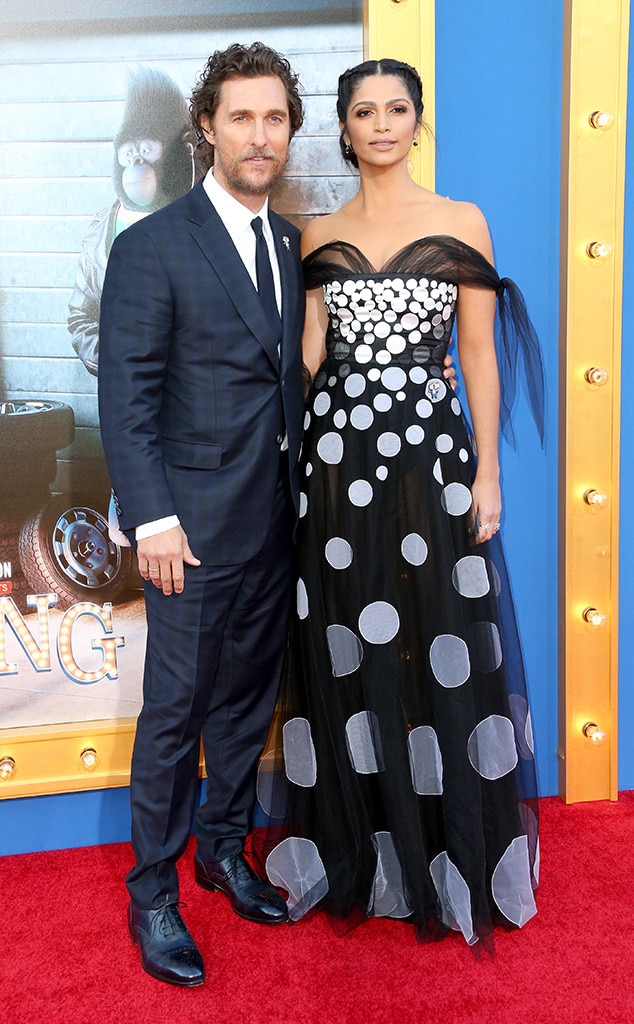 Frederick M. Brown/Getty Images
5. On his parents' tumultuous marriage: "My mom's middle fingers broke four times because of popping my dad on the forehead until he finally had to go snap. Mom to this day is the first one to say, "I asked for that. I needed that to communicate.'"
6. On his marriage to Camila Alves: "I have been very faithful with my wife, very selfishly. I like being under her spell. I don't want to break that spell."
7. On his existential crisis in college: "I couldn't have a light conversation. I had to go deep, deep, deep. People were like, 'Dude, you're exhausting me. Where's the McConaughey we used to hang with and have a good time?' I even ran into a girl who had waited on me. She couldn't handle me, and I don't blame her. I didn't know if I was going to come out of it. I didn't know if I should."
8. On nearly losing a pet: "We had a pet cockatiel and came home one time and found it swirling around the bottom of the toilet, where it had fallen in. I remember Dad hitting his knees, tears coming down, and putting the bird's head in his mouth and blowing his lungs up just enough. Damn if that bird didn't flap back to life. He had that bird for another five years."
To read the full interview, go to Playboy.